Building a Sense of Community
How do you run a museum in a blue-collar town?" asked Bruce Pepich, executive director of the Racine Art Museum (RAM). Throughout his 43-year tenure with the museum, Pepich's answer has never wavered: by focusing on the community.
"We try not to say, 'What is good for the institution?'" said Pepich. "We try to say, 'What is good for the community?' Because serving the community is good for us as an institution."
It's a commitment that the National Endowment for the Arts and the Wisconsin Arts Board (WAB) have been proud to support. Pepich estimates that, through the years, the two organizations have contributed hundreds of thousands of dollars to the museum. NEA support has helped fund specific exhibitions and community programs, while the Wisconsin Arts Board is a consistent source of general operating funding. "God bless, you can use it for salaries, you can use it for utility bills—it's something you can count on from year to year that you can put into wherever you need it the most," Pepich said. 
This foundation of support has allowed Pepich to continually innovate, which in turn has allowed the Racine Art Museum to flourish. When Pepich joined the organization in 1974, it was still the Charles A. Wustum Museum of Fine Arts, located on 13 acres of bucolic grounds and dedicated to works on paper. At that time, Racine was—and still largely is—a manufacturing town. Located on the shores of Lake Michigan in Wisconsin, the city has served as the headquarters of companies such as Western Publishing (the onetime publisher of Golden Books), J.I. Case, Dremel, and SC Johnson, whose administrative offices were notably designed by Frank Lloyd Wright. 
This history was one of the driving reasons Pepich added a second focus in craft to the museum's existing focus on works on paper in the late 1980s and early 1990s. "We found that there was a genuine respect for the work of the hand," said Pepich, who was named director in 1981. "We are constantly trying to reinforce the idea of the importance of handwork, and how that ties in with a community where people have traditionally made their livings either making something in factories with their hands, or growing it on the farms that surround the community."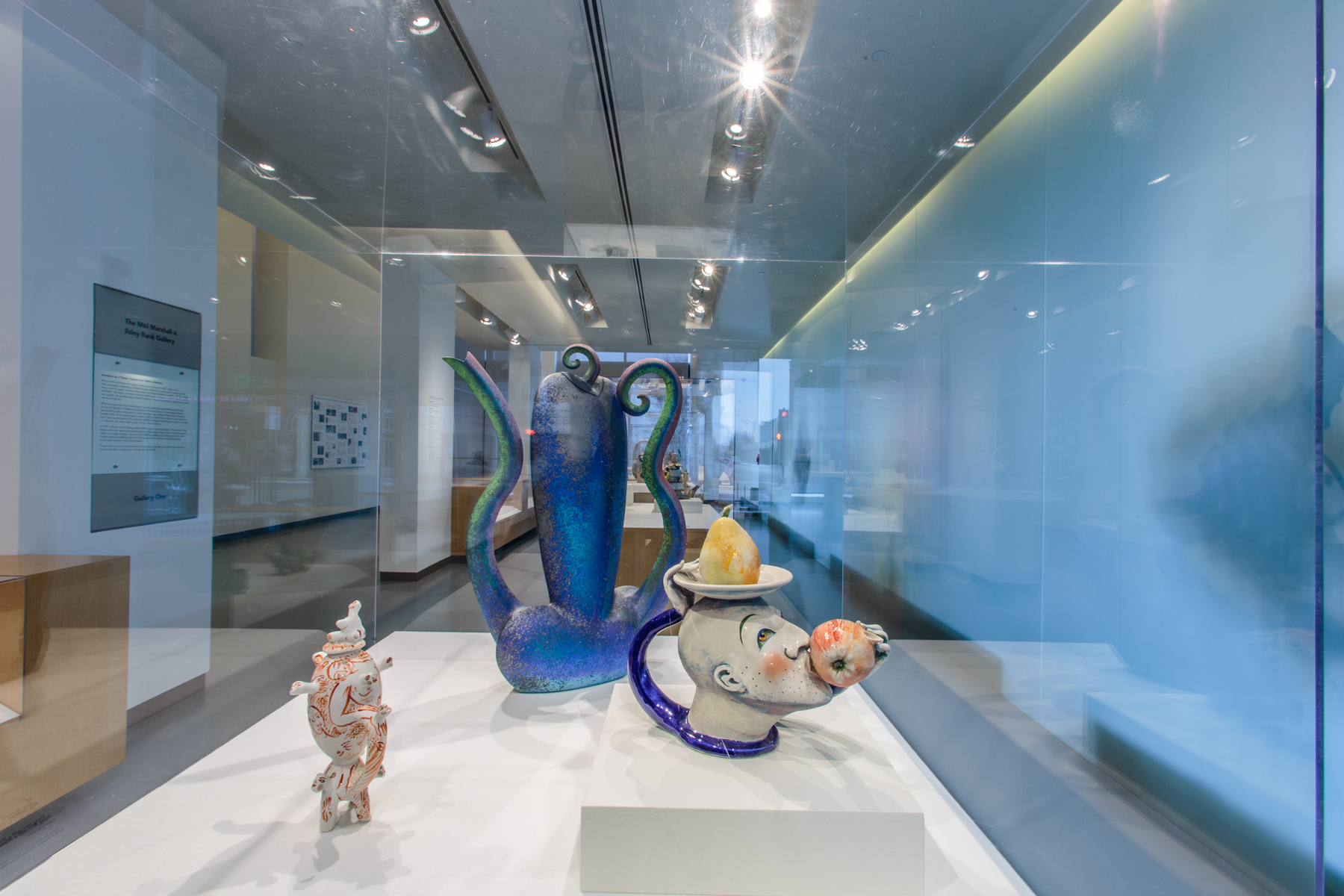 Today, RAM holds the largest collection of contemporary craft in North America, with more than 4,500 works of fiber, wood, clay, glass, metal, and polymer in its collection. The museum exhibits artists of regional, national, and international renown, and opened a second downtown campus in 2003. The downtown campus has boosted attendance to an average of 58,000 to 60,000 visitors a year, and has been a major boon to Racine's creative economy. 
This type of growth has been helped in part by the leverage that goes hand-in-hand with NEA and WAB support—the "Good Housekeeping Seal of Approval" that Pepich said is equally if not more important than the funding itself. "That kind of third-party validation is in some ways priceless in that it says so much in so few words about who we are and what we do, the validity of what we're doing, and the quality of what we're doing," said Pepich. "Seeing the NEA and Wisconsin Arts Board already on the list of supporters frequently opens the door, at least for a conversation if not for funding."
State and federal support can have a different sort of impact as well, especially at critical junctures. Pepich credits the NEA with helping RAM focus the museum's change in direction, thanks to a two-year advancement grant in the late 1980s. Advancement grants at that time were offered for technical assistance and long-range planning to high-quality, emerging arts organizations. "The application package came in my mail, and I started reading the description of what was offered through the program," remembered Pepich. "I thought, 'This is exactly what we need! We need help getting ourselves thinking about the future.'" During the first year of the program, RAM created a long-range strategic plan. During the second year, they received $75,000 to inaugurate the museum's endowment. "That endowment is now six million dollars," said Pepich. 
But even as RAM has grown in national and international prominence, George Tzougros, executive director of the Wisconsin Arts Board, praised the museum's continued commitment to remaining accessible and available, making it one of his favorite destinations to take visiting dignitaries. (In fact, the museum is listed as the very first stop on a proposed four-day tour of Wisconsin by the Wisconsin Department of Tourism, which is the parent agency for the Wisconsin Arts Board.) 
As an example, one of the museum's current exhibitions is Variations on a Theme: Teapots from RAM's Collection, which, like nearly all RAM exhibitions, was made possible in part thanks to general operating support from the Wisconsin Arts Board. "No matter what your economic status, or your ethnic background, everyone has a family member who has owned a teapot," said Pepich. "People come in the door thinking, 'Well, a teapot has a spout and it has a body, and it has a handle and a lid.' And they walk in and it sort of takes their head off their shoulders and screws it back on at a slightly different angle to see so many different approaches to what a teapot could be." 
By focusing on a familiar object or medium, such as a teapot, "it becomes an entrée into the intellectual and aesthetic messages that are being communicated in the works we are showing," Pepich said.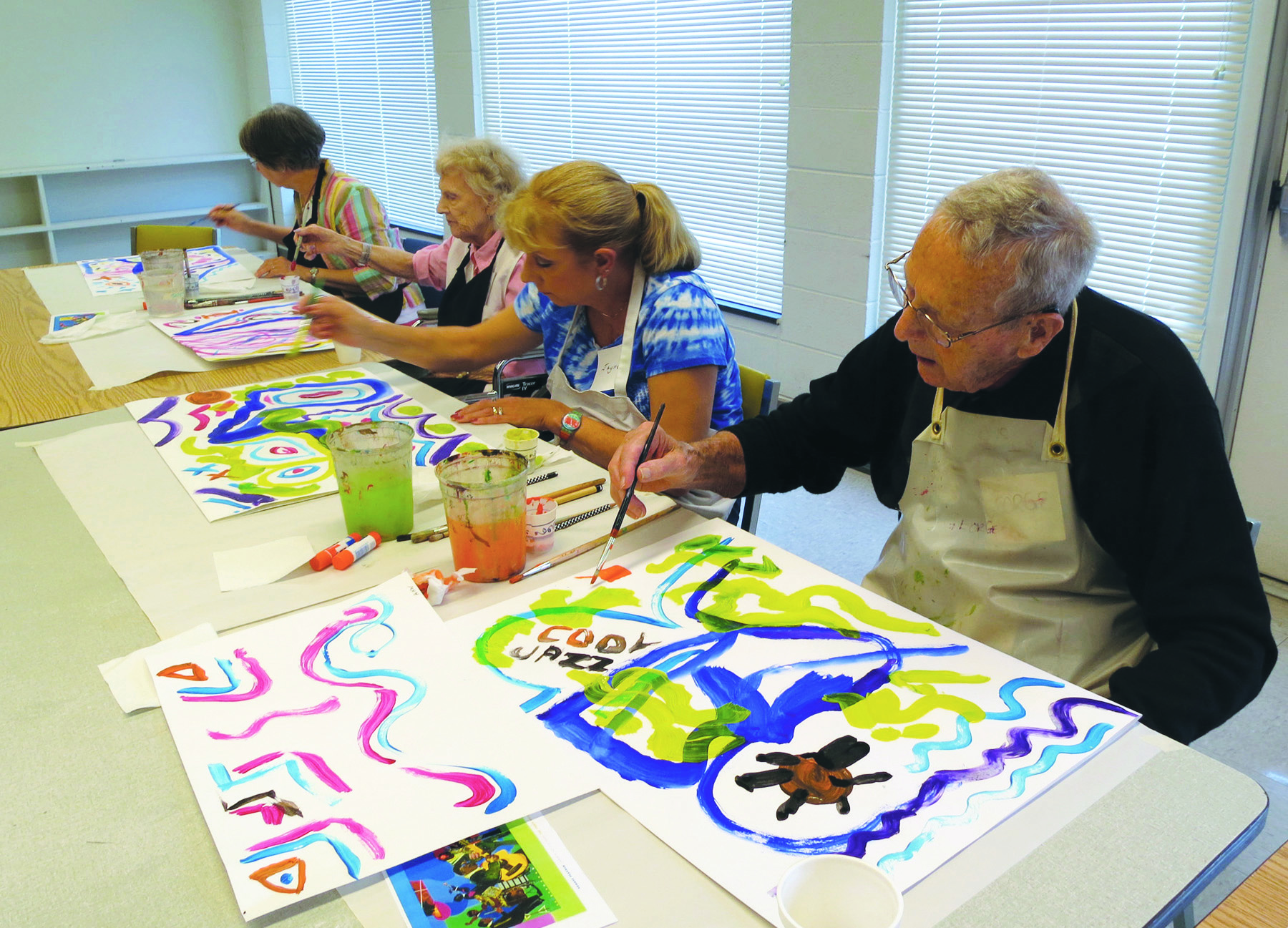 But the collection itself is only one component of RAM's commitment to remaining an accessible community institution. It was one of the first museums in Wisconsin, for example, to participate in SPARK!, a program developed by Bader Philanthropies in Milwaukee in conjunction with the Alzheimer's Association that engages people with memory loss and their caregivers through the arts. Not only does RAM host people with memory loss at their two campuses, but trained staff also visit residential facilities and adult daycare centers, enabling them to reach older adults who might be unable to travel. The museum is also working toward creating SPARK! programming for Spanish-speaking seniors and their caregivers. 
The onsite and offsite programming, both of which have received NEA support, allow people with memory loss and their caregivers "to do something together that's different than the normal things they have to confront every day," said Pepich. "The hope is to lighten their emotional load, and give them an experience that they might not have had if they hadn't come to the museum together. Some of the studies we've been reading say that people with memory loss have a longer emotional memory—they remember both good and bad experiences longer than [a person without memory loss] will. So a creative experience that builds confidence and is also pleasurable will have a longer positive effect for these patients."
The museum has also ratcheted up its arts education offerings in recent years. It has been offering studio art classes since it opened in 1941, which were held at various times throughout the day so that one could participate no matter what shift they worked on the assembly line. Today, arts classes are still offered for all ages, but partnerships with the school district have allowed the museum to reach an even greater share of the community. Not only are all fourth-grade classes required to visit the museum's Wustum campus, but all second-grade classes are mandated to host the museum's mobile art program, RAM on the Road, which the NEA has supported through three separate grants in recent years for a cumulative $40,000.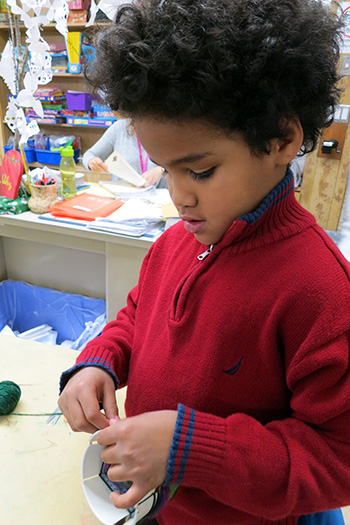 These district-wide requirements have enabled RAM to enrich the children of Racine by giving them tools to express themselves and build their self-confidence. However, Pepich believes it has enriched their families as well. Children, he believes, have become museum ambassadors of sorts, and have brought their families to the museum following their school experiences. He has seen this effect occur among minority populations in particular, as RAM has seen minority participation in its programs grow from 8 percent to 39 percent since 2008. This is no small feat considering that 76 percent of museum visitors nationwide were Caucasian, according to the NEA's 2012 Survey of Public Participation in the Arts.
For Pepich, it simply affirms his belief in the symbiotic relationship between the arts and community. "We have always believed that exposure to art can cross economic lines; it can cross race and class barriers," said Pepich. "It gives children an idea of a possibility for themselves that maybe they didn't know before. Walking into a museum and feeling that you can belong there, that you can be part of this—there aren't very many public places in our communities now where people from all walks of life come into contact with each other. I think it's healthy for everybody to see each other enjoying the same kinds of things. It's very good for building a sense of community."