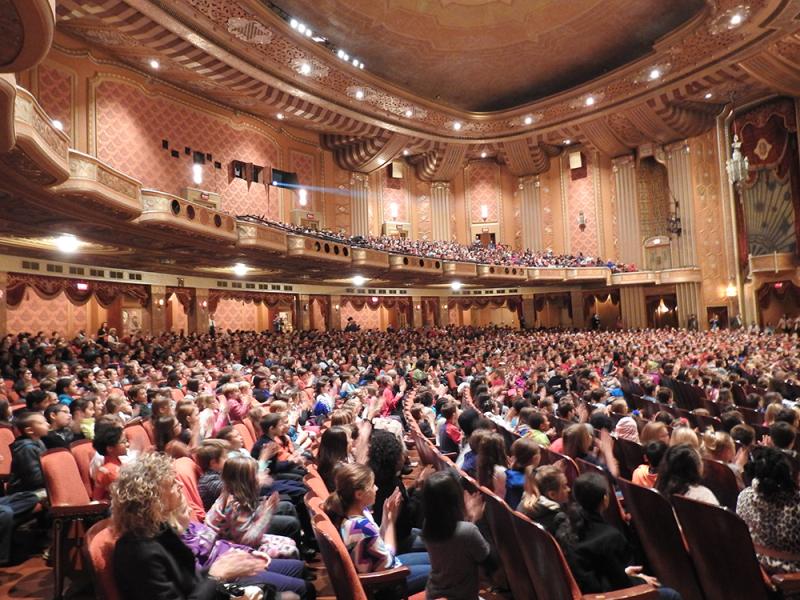 Erie, located at the far northwest tip of Pennsylvania on the southern shore of Lake Erie, is the fourth-largest city in the state with a population of roughly 100,000. In its heyday, Erie was home to large manufacturing companies and robust steel and coal factories, which have since relocated, and served as a hub for the westward expansion of rail and maritime commerce. The population has declined in recent years, and Erie's economy now includes a diverse mix of mid-size industries and a service sector that comprises health, insurance, and tourism-based businesses. 
Despite the downward shifts in population and economic output, there is something special going on in the cultural sector that's breathing new life into the town of Erie. This is happening through the Pennsylvania Council on the Arts (PCA) and Erie Arts & Culture, which is a member of PCA's network of more than 30 regional partners around the states, as well as with support from the NEA. 
"The arts and culture sector is an important asset in the changing economy of Erie," said Amanda Sissem, executive director of Erie Arts & Culture, the oldest arts council in Pennsylvania. "We've been losing population, and our gains are in new immigrants and refugee communities, which bring great treasures to this community that are sometimes overlooked. Our cultural organizations are helping people find hope and inspiration. We're a big part of the future of this place, and we're also a part of making sure that we honor our past and our people." 
Since 1960, Erie Arts & Culture has operated as a backbone organization for the region, helping to support the arts and culture sector and helping the area achieve community-wide goals by embracing arts and culture strategies. As one of the PCA's regional partners, they do this in part by administering grant programs designed by the PCA. Beyond grantmaking, Erie Arts & Culture works with the community and its six major arts organizational partners to determine the high-priority goals for which arts and culture can help move the needle. Sissem explained, "We develop a shared agenda to enhance the community and bolster the cultural sector. Our six arts and culture partnering organizations sign a three-year agreement to help focus on the big needs in Erie and, in turn, we support their achievements by providing operating funds." Cultural institutions are currently addressing community needs such as growing the tourism economy, increasing programming in schools, and increasing access and participation in the arts. 
The Erie Philharmonic is one of the six partner organizations operating on all cylinders and achieving results, according to Sissem. Performing in the historic Warner Theatre that serves as an anchor to downtown Erie, the philharmonic has the popularity and capacity to sell out its 2,200-seat venue for consecutive performances, "even on hockey nights," exclaimed Philip Horn, executive director of the Pennsylvania Council on the Arts.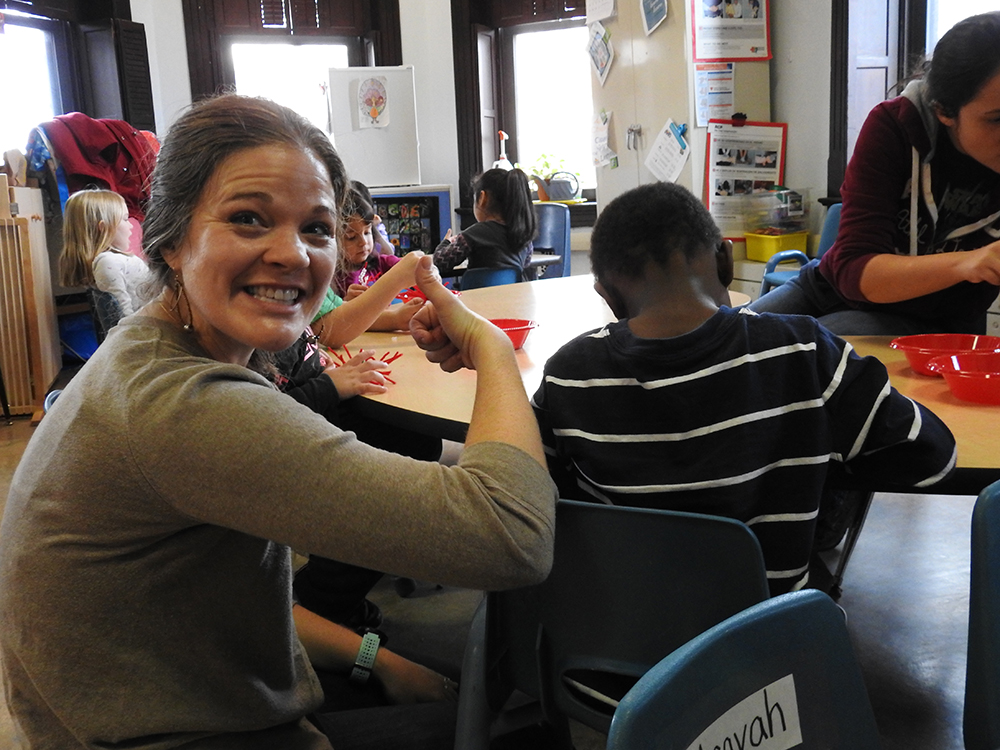 "We're poised to be a critical element in Erie's turnaround and in generating hometown pride. We've been a member of the community for over 100 years," said Steve Weiser, executive director of the Erie Philharmonic. While free outdoor summer concerts and the high-quality performances that attract audiences from Buffalo, Cleveland, and Pittsburgh are helping address the regional tourism goal, the philharmonic also focuses deep within its community to expand and strengthen arts programming in schools and neighborhoods. 
The Erie Philharmonic's capacity to reach students, teachers, schools, and neighborhoods is amplified by a PCA grant for a long-term residency program, which enables musicians to engage with one pre-school annually for 60 days of instruction over the course of several months. In the fall of 2016, instruction took place in a neighborhood community center where the majority of students were refugees from Nepal for whom English is a second language. 
"There are community centers throughout Erie that are critical in helping to resettle the large refugee population that has migrated to Erie, and the centers are key to connecting us to students and their families," said Lisa Herring, director of community impact at the Erie Philharmonic. "Whenever we have a visiting artist, or available seats in our theater, we'll offer free ticket vouchers to the community centers." 
Sissem added that classroom teachers have gone so far as to meet parents on a Saturday at their early-learning site and walk to a cultural activity together, so that students and parents felt comfortable. "We learned a lot from that experience," Sissem said. "Offering free tickets doesn't guarantee participation. We needed to be sure that community members felt comfortable entering the space." 
The Erie Philharmonic also has cultivated strong relationships with elementary school teachers and students. "The elementary schools have a music class that may meet once every six to eight days," said Weiser. "We'll bring a guest artist into different schools, typically every other week or once a month, to give students a chance to interact directly with an artist." 
For the middle grades, the Erie Philharmonic offers youth concerts, which it has been holding since the 1950s, making it one of the first orchestras in the U.S. to offer them. The philharmonic's staff designs an extensive curriculum, geared to Pennsylvania's arts curriculum and common core standards, and sends it to teachers three to six months in advance of the concert. It includes pre- and post-concert tests; lesson plans in geography, science, and history that incorporate the concert material; and a listening CD with accompanying guide notes to the music. 
Everything in the concert is based on what the students have learned through the curriculum. The opening section of the curriculum explains the families of the orchestra, a second section deals with specific musical terms, and a third section is based upon the concert theme for that particular season. "The Pennsylvania Council on the Arts funding goes a long way in making sure we offer these concerts, that they are free of charge for all students, and that we cover busing expenses for all students from the city of Erie so they can get to the concerts," said Weiser.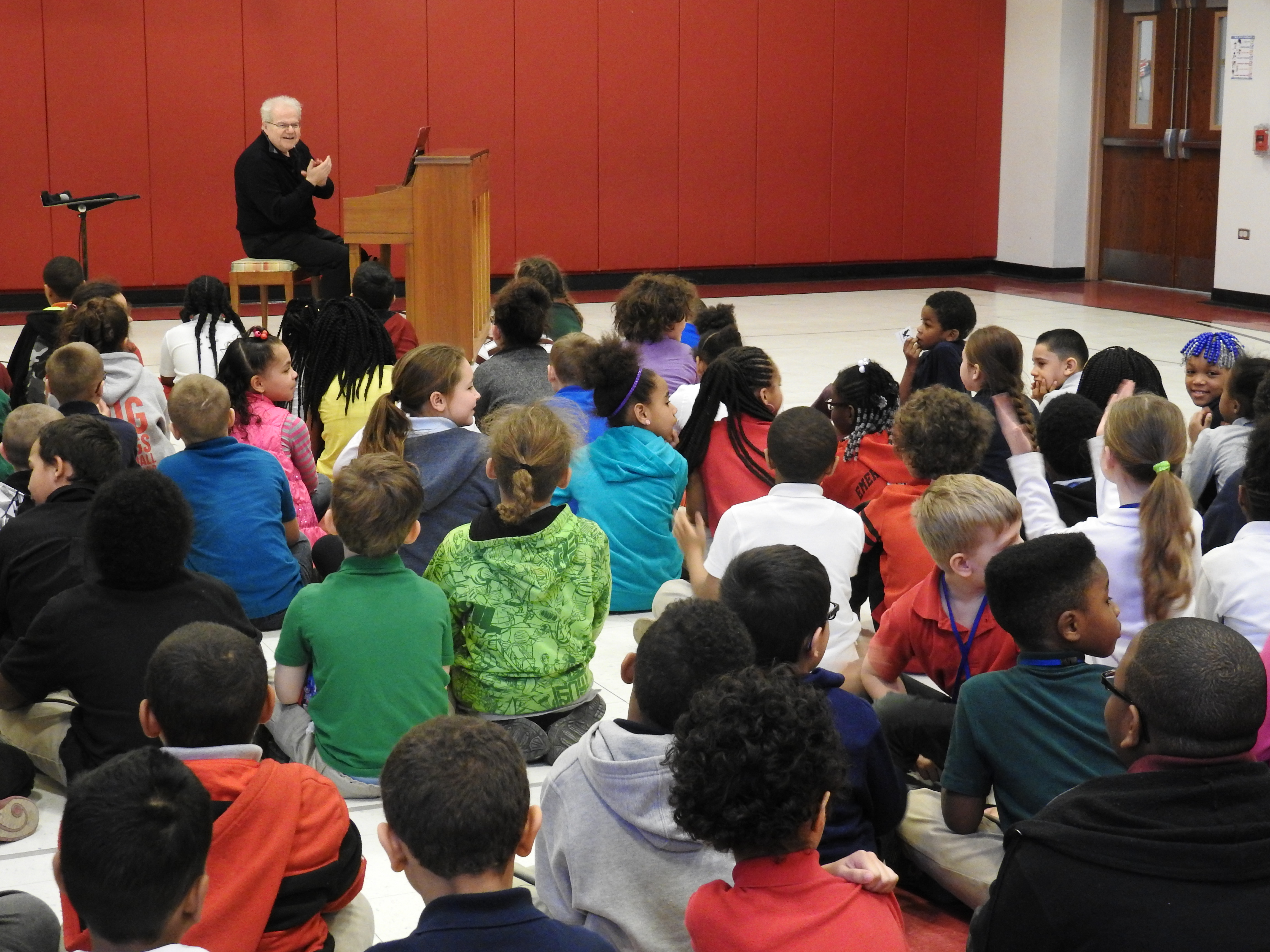 Beyond the funding from PCA and Erie Arts & Culture, the Erie Philharmonic also has received direct NEA funding. Weiser noted, "We seek funding from the NEA for projects that have special meaning for our community. Beyond presenting a guest artist, we seek to reach places in our community that don't have ready access to classical music." 
For example, the philharmonic received an NEA grant for an upcoming six-day festival in the 2018 season featuring classical pianist Simone Dinnerstein performing a world premiere piano concerto composed by Philip Glass. Outreach activities by both Dinnerstein and Glass will include master classes, in-school concerts, live radio performances, and high school lectures that will also feature music director Daniel Meyer and various philharmonic musicians. "Many of the schools we'll be reaching are in communities facing extreme poverty with close to 100 percent of the students on free or reduced lunch plans," said Weiser. 
The collaborative support and resources of the Pennsylvania Council on the Arts, Erie Arts & Culture, and the National Endowment for the Arts have helped the Erie Philharmonic yield great success in the Erie region, benefiting the health of the community and helping to realize important community priorities. As Horn described PCA's partnership with the NEA and with regional partners like Erie Arts & Culture, "We're really here to support an infrastructure that creates opportunities for Pennsylvanians to participate in the arts." 
Laura Scanlan is the director of the State and Regional program at the National Endowment for the Arts.