Preserving the Future in Texas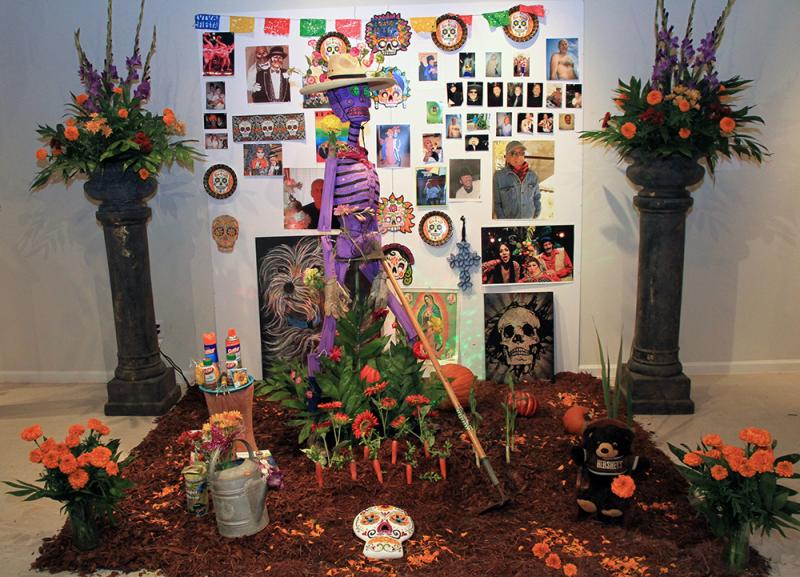 What makes a community vibrant? Is it its nightlife, restaurants, shops, or a proliferation of arts organizations and public art? While the answer to that question is all of the above, Centro Cultural Aztlan of San Antonio, Texas, would add one more factor: people. And that's where the center finds its mission—to foster community pride and engagement among San Antonio's majority-Latino population by helping residents connect to and maintain their cultural heritage.
Centro Cultural Aztlan was founded in the mid-1970s as a spin-off of the League of United Latin American Citizens (LULAC), which primarily worked with issues of education, poverty, and housing but wanted to expand to include arts and culture. In 1977, the center was formally incorporated as a nonprofit to revive and celebrate the community's Mexican-American cultural traditions. Annual events include Dia de los Muertos, when the center invites community members to display their personal altares and ofrendas in a gallery setting; El Segundo de Febrero, which marks the anniversary of the treaty that ceded California to the United States and established the U.S.'s southern boundary; and a Lowriders Festival, which showcases the arts and automobile culture.
This type of programming, said Malena Gonzalez-Cid, is driven directly by the community. "We just fulfill their needs and expectations," she explained. Gonzalez-Cid, who has been the executive director of Centro Cultural Aztlan for the past 30 years, works with a small but dedicated team and a cadre of artist-volunteers to keep the community connected to its culture. She and Arts Program Director Ruth M. Guajardo both have an open-door policy for community members to voice their needs and concerns. They also solicit feedback and ideas from local residents through regular open forums as well as a community-based advisory committee.
Today, Centro Cultural Aztlan serves an estimated 60,000 people annually, mostly from low- to middle-income families. While many of the people served by the center are Mexican-American, all of San Antonio are welcome to participate in the center's activities. "Our focus may be on the Chicano population, but because we've been advocates of other institutions being more inclusive, we've striven for that inclusiveness ourselves, and that diversity," said Gonzalez-Cid.
Centro Cultural Aztlan receives funding from both the National Endowment for the Arts and the Texas Commission on the Arts (TCA) to support its community arts projects. According to Gonzalez-Cid, public funds are important because "they help us leverage other monies. They help us present what we're producing. They help us partner with businesses along the [I-10] corridor [and secure] sponsorships with corporations, individuals, residents, patrons."
According to Jim Bob McMillan, deputy director of the Texas Commission on the Arts, organizations like Centro Cultural Aztlan often receive a combination of federal and state funds, as well as more local public funding. He acknowledged, however, that research has shown that it can sometimes be difficult for organizations that offer ethnically specific programming to secure private funders. For this reason, TCA has made a special commitment over the years to support organizations of color and minority-specific organizations, using both funds granted by the state legislature as well as funds the agency receives from the NEA.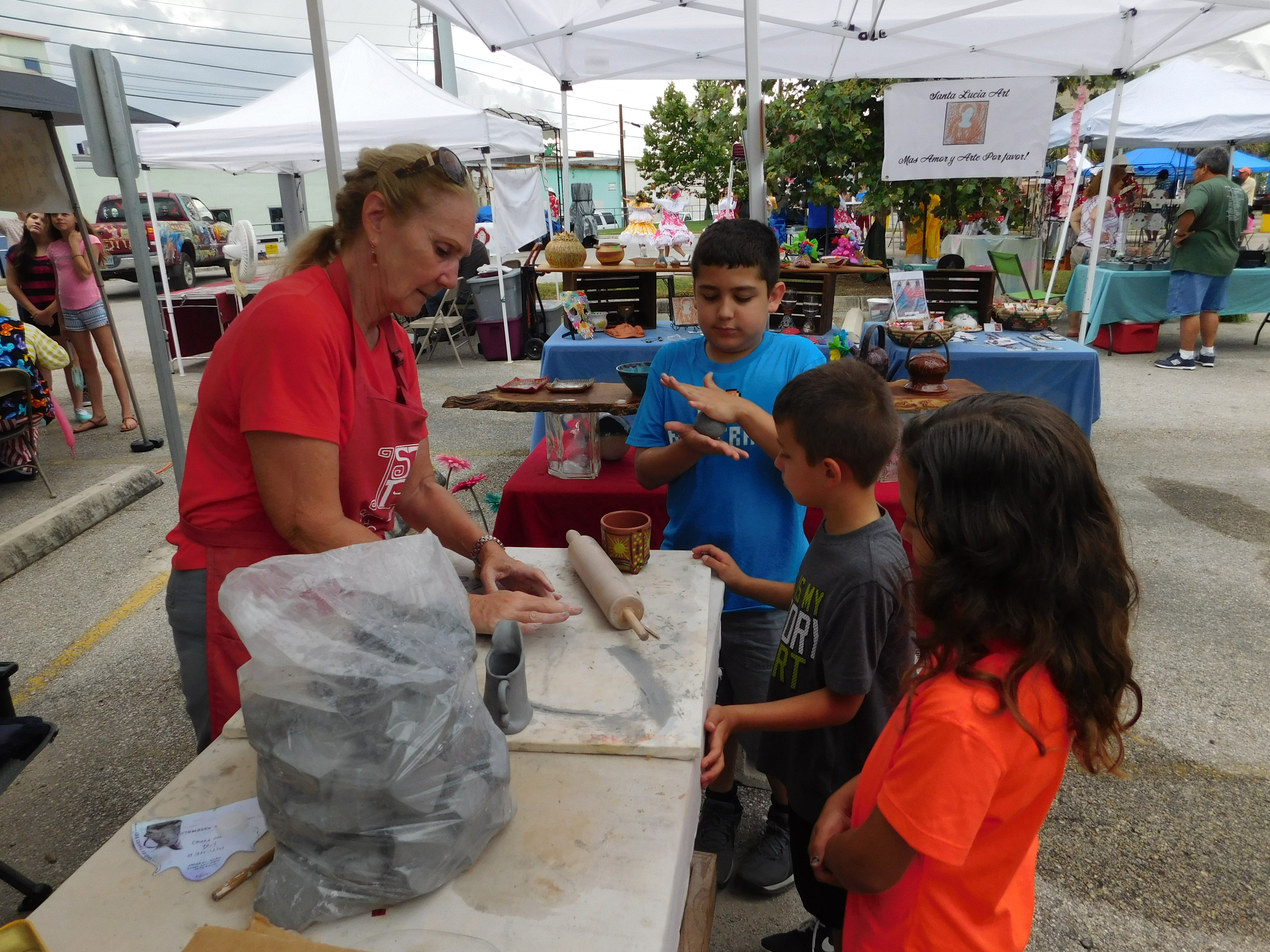 McMillan added that supporting the type of work done by Centro Cultural Aztlan is important because of its impact on the population the center serves. "In Texas where we see our populations, particularly our Latino population, growing by leaps and bounds, many of these individuals and families are living in urban centers and they are not exposed to traditional celebrations," he explained. "There need to be organizations that provide experiences so that these children and adults that have those traditions within their lives know what they're all about, learn about them, and place their experiential stamp upon them."
In addition to traditional programming, the center also assists contemporary art-making. The neighborhoods served by Centro Cultural Aztlan boast an unusually high concentration of artists, so it also manages a 2,500-square-foot gallery space, offering roughly ten exhibitions each year. Gonzalez-Cid explained, "Our artists need those opportunities so they can create new work, so they can show and display their artwork. They have a space where they come together and share ideas, and it's also a stream of revenue for them." She added that the gallery is not only for professional artists, who may have formal training, but also for self-taught individuals.
Eighty-one-year-old Jose Esquivel is a longtime artist resident of San Antonio and volunteer at the center. He remembers that before Centro Cultural Aztlan came on the scene in the 1970s, there really wasn't any place for young artists like him to exhibit. "We did not have many places that we were close to. We didn't have anything in the neighborhood where we came from.... [It] was one of the first places where our work would fit." Esquivel added one of the things he really valued was the center's openness to all genres of artists. "What Centro Cultural Aztlan did right away was that it was very inclusive. They included the poets. They included musicians. So our presentations touched a little bit of everything, even the food. It became a central location for us," he noted.
While Esquivel's work has now been collected by both museums and individual collectors, he still exhibits at the center as it gives him a platform from which to mentor young artists and to share his knowledge about the community's cultural traditions. "I feel like people like me should be mentors to the younger artists that are coming up and Centro Cultural Aztlan has always had the doors open for young artists, amateurs, senior citizens, and now it's open to everybody in the city," he said. He also praised the way in which the center's exhibitions are welcoming to families: "When there's an exhibition, you see grandma, you see children, you see the parents, you see everybody there. It's very, very enjoyable to be part of that."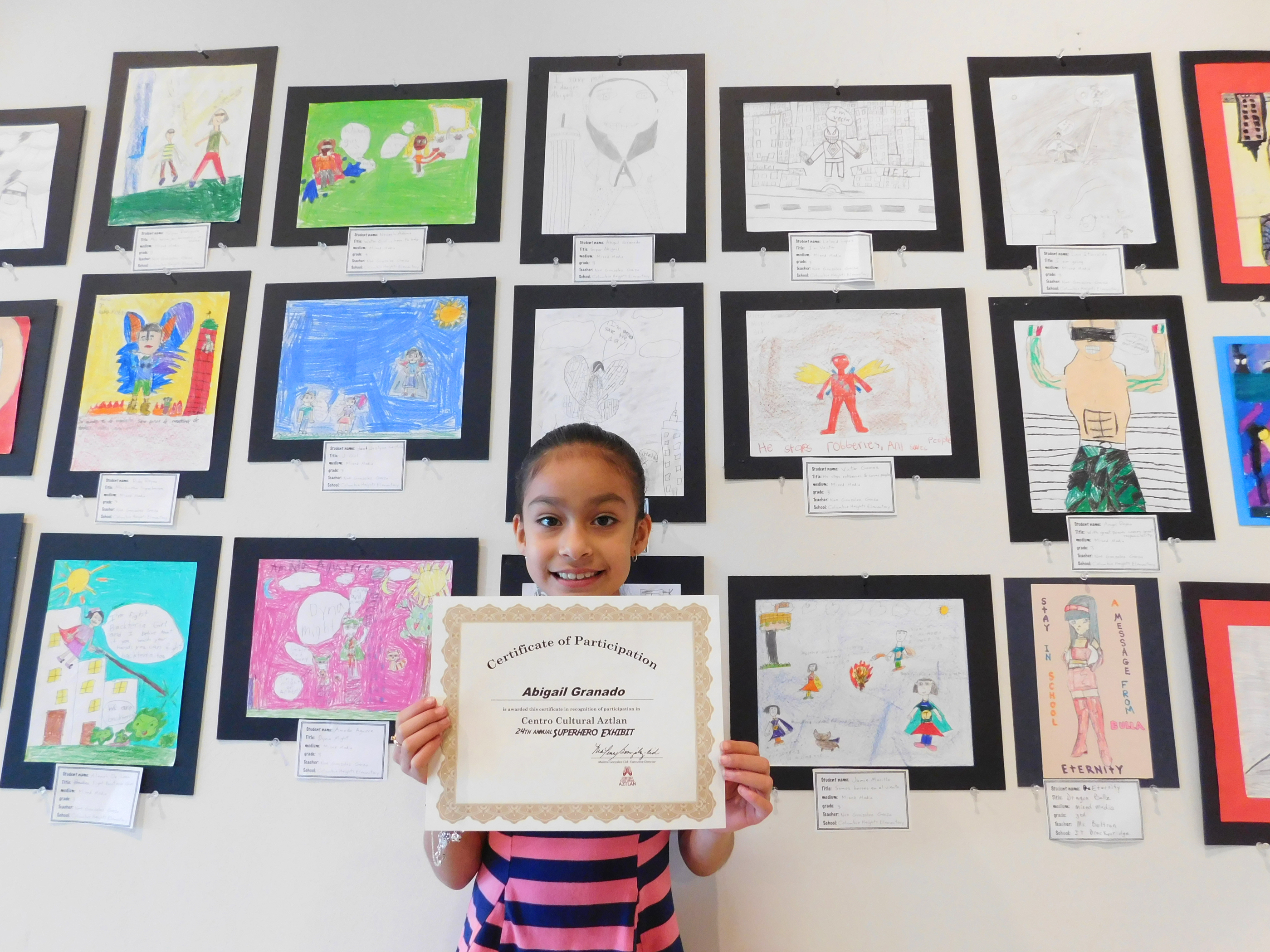 In addition to supporting local artists, the center also invests in the lives of community youth by welcoming them to its programs and working directly in local schools. Its Superhero program sends artists into classrooms to work with students on creating their own superheroes based on positive role models from their families and communities. The community then comes together for an annual Superheroes exhibit at the center's gallery showcasing artwork by these young artists. Not only does the event bring parents, teachers, and other students together to celebrate the students' achievements, but Gonzalez-Cid believes the experience opens up possibilities for their futures. "Hopefully the work that we've laid down, the foundation that we have is actually to continue to nurture the next generation of artists, the next generation of patrons, the next generation of collectors," she said.
Through all its activities, supported by the Texas Commission on the Arts and the NEA, Centro Cultural Aztlan is able to celebrate its community's Mexican-American culture as well as make San Antonio an attractive city for tourists. Gonzalez-Cid said, "People come to visit San Antonio because of the vibrant culture that there is. People want to see and feel how it is that we live on a daily basis, and they want to experience the local heritage, the local art, the local day-to-day activities.... What better way to bring an understanding of your culture if it isn't through art? [Through] art activities, visitors become a participant and it becomes a cultural experience."