Fostering and Supporting Access to the Arts
American Artscape | 2017 No. 3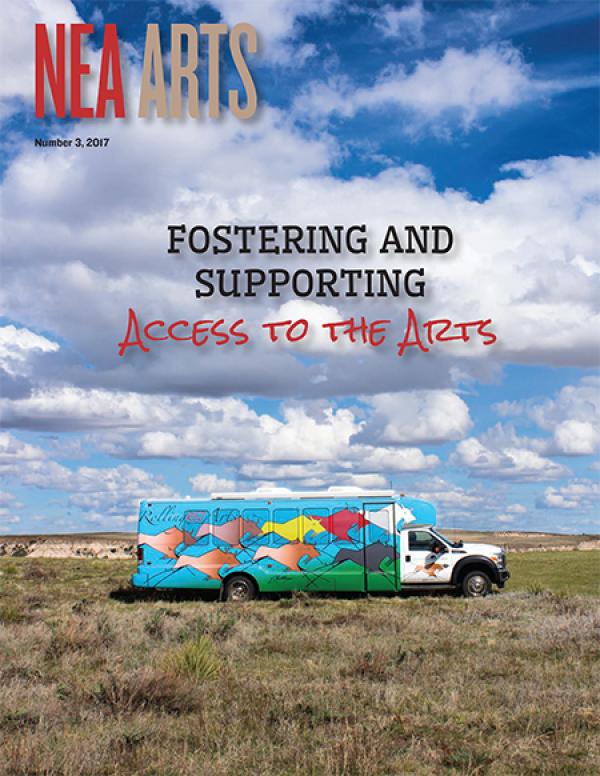 Download Issue
All Issues
About this Issue
For many of us, we take it for granted that we can visit a museum on the weekends, purchase tickets to a performance, or register ourselves or our children for an art class. But for many communities in the United States, options for participating in the arts are limited at best, whether because of scarce economic resources, geographic isolation, or, as is the case for people living in institutions or homeless shelters, general marginalization from society.
But the National Endowment for the Arts is committed to ensuring all Americans have access to the arts, no matter who they are or where they live. For example, nearly 14 percent of our annual grants are awarded to rural, non-metropolitan areas. Forty-three percent of NEA grants serve high-poverty neighborhoods. Over the past ten years, we've also awarded nearly $5 million to organizations that provide healing arts services to military service members, older adults, and youth with physical or mental challenges. Programs such as Creative Forces and the Citizens' Institute on Rural Design allow us to reach additional Americans, in these cases military service members and residents of rural areas, respectively.
In this issue of NEA Arts, we'll look at how the NEA provides arts access to various audiences that other funders might not reach, from homeless women and teens with mental health issues, to rural communities and Native Americans living on reservations.
"Democracy demands wisdom and vision in its citizens," decreed the National Foundation on the Arts and Humanities Act of 1965, which created the National Endowment for the Arts and the National Endowment for the Humanities. "It must therefore foster and support a form of education, and access to the arts and humanities..." These are opportunities that no American should be denied, and the NEA will continue working to ensure the arts are indeed available to all.