Jennifer Buzzell, Director of Marketing and Sales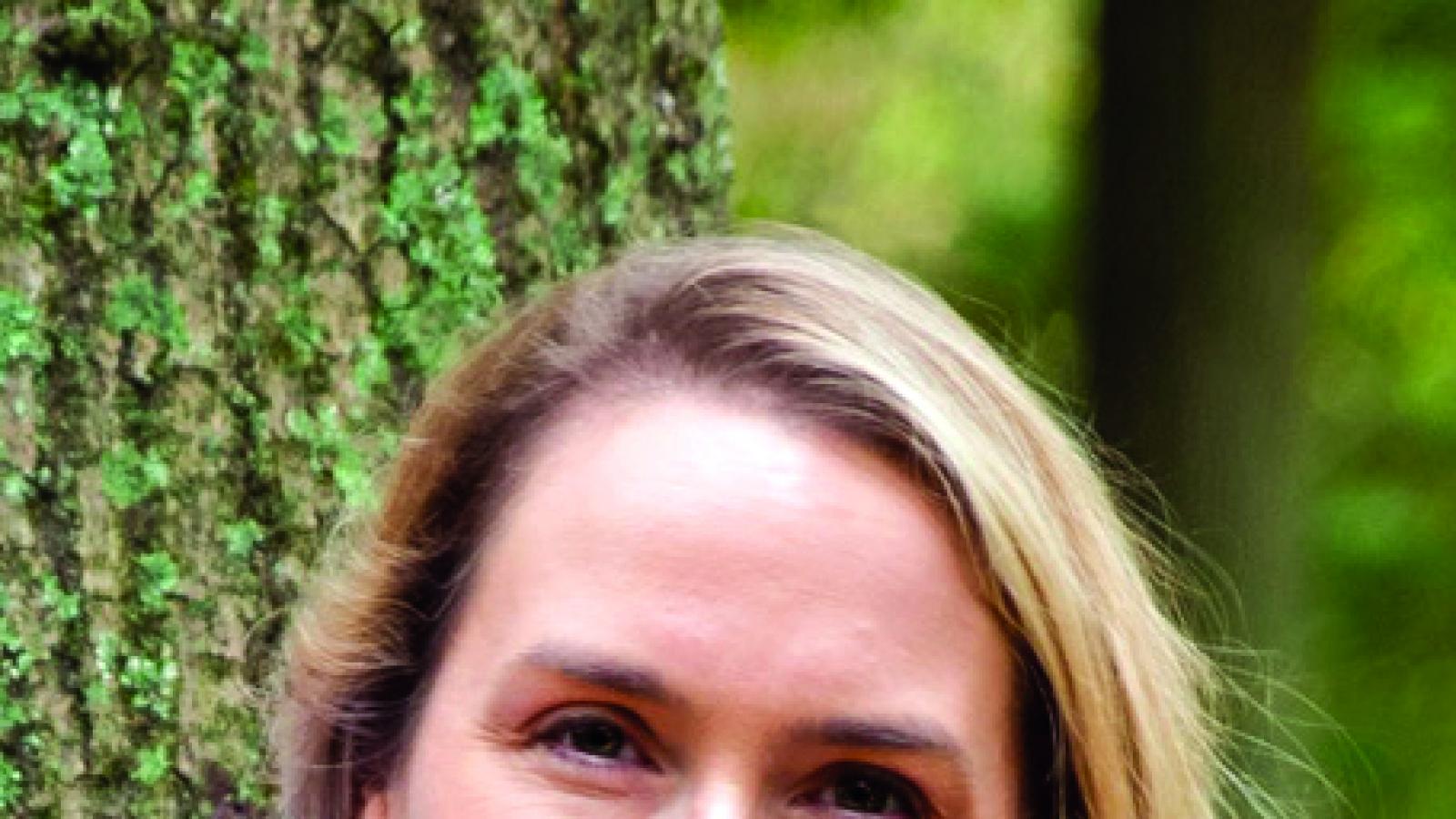 For Signature Theatre's Director of Marketing and Sales Jennifer Buzzell, marketing is not just about selling tickets and promoting a show. Instead Buzzell sees her job as working with her team and the Signature family to develop ways to initiate, develop, and foster relationships both with potential audience members and the theater's wider community. From creating video trailers to use as advertising to writing promotional copy to creating photo ops so patrons can snap a selfie on their way into the theater, it's all part of providing Signature's customers with, as Buzzell put it, "a lot of fun and escape from the outside world for a few hours." 
THROUGH THE CUSTOMER LENS 
People think marketing is just selling. For me, it's about helping to establish a relationship. Signature Theatre's job is to help change people's lives through musical theater and theater in general, whether that means the artists or the people that experience the art that's created. That is very difficult if we put barriers in their way such as it's hard to buy a ticket or our usher was rude to them or they had a bad time at the café right before the show. I am completely looking at marketing from a customer lens. How do I want to hear about something Signature's doing? When I am interested enough to buy a ticket, is that process easy, whether it's online or on the phone? When I get there, do I know where I'm going? Do I know where to park? Do I know what to expect when I walk in the door, how to dress, how to act? Do I know that I can't bring my baby into the theater and things like that? That's the big-picture vision of how I do my job, and it involves seven thousand million pieces.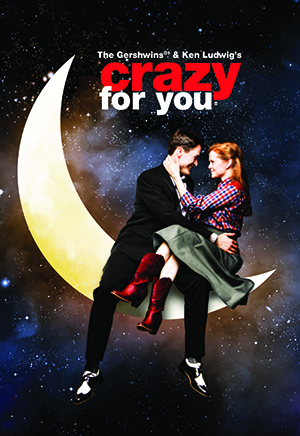 THE PRICE OF ADMISSION
I have to figure out how much to charge for the show. I have to figure out the budget and how much income we're going to make and how much money we're going to spend on advertising so that we can set the organization's budget for the next year, so that we end up with a balanced budget and not a deficit. We change the seating configuration almost every time we do a show; I have to figure out every time which seats are going to be the best seats, which ones might have some obstructed views. I have to figure out how many of each type of tickets I will sell at what average ticket price and that [gives us] the final revenue number for the show. We do that very scientifically, based on sales of similar shows and based on our subscription sales pattern. We look at lots of different statistics from all of our systems to figure out those budgets. We read all of the shows and listen to the music so that I can say, "Okay, I really think that this show's going to appeal to these kinds of audiences, therefore, it will sell about this much and about this average ticket price." [It takes] a combination of expertise in the product and reliance on past data to come up with the budget. That's the biggest first step. 
GETTING THE WORD OUT
We generally have three to four months before each show where we really get down to a very specific marketing plan for attracting single ticket buyers and groups. If we can, we have the director talk to us about their vision for the show. They will talk about how they want to interpret the show. They'll tell us a little bit about the sets and costumes that they have been working on with the designers, and anything that they feel is important to get out to the customer so that they understand what the show is going to be like. 
Crazy for You is the first time Signature has done a show that is essentially an homage to the great MGM musicals. We're known more for [Stephen] Sondheim and [John] Kander and [Fred] Ebb and gritty musicals, and this musical is nothing but pure joy. It's really important to [the show's director Matthew Gardiner] for the show to remain nostalgic and happy, but feel fresh and new. Once we know that, and once we look at the costumes and the sets and how everything is going to happen, we talk about who are the different kinds of people who are going to want to come see the show, and what messages are going to be the best to get through to them. 
For example, for Crazy for You, we have Signature's musical theater lovers—people who love grittier musicals. The messaging point for them for this show is that it's going to be a fresh and sexy take on a classic, [done] only the way Signature can revive and reinvent a musical. We [also] have people that love coming to musicals at Signature for the holidays with their whole family. So trying to find those families and get the message out to them that this is going to be a great show to take your whole family to is important. This [show] is basically all of Gershwins' greatest hits in one show, so that's the main message we want to get out for [Gershwin fans]. 
We talk about fun social media things. For example, in Crazy for You, there are more than 150 costumes, so we talked about how it might be really interesting to feature on social media our Associate Costume Director Natalie Kurczewski making all these amazing showgirl costumes with all the beads and sequins and feathers and how she is going to get all those things done in time. There is a choreography challenge that has been going around on Instagram, and we talked about doing a choreography challenge with our lead actor.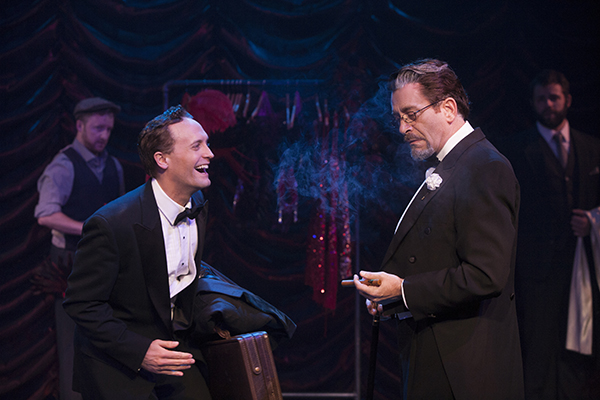 ENGAGING WITH THE LOCAL COMMUNITY 
[The marketing team also talks] with our education team about what kinds of things we want to do for the community. For this show, we're doing some backstage tours. We're doing a book club [with the Shirlington Library]; we've chosen a book called Mr. Monkey, which is about backstage antics, which is what Crazy for You is also about. We have [previously] done a series of free community dance classes when we do a show that's really big with dance. So we're going to do a tap class for Crazy for You with one of the actors. We also talked about how it's the holidays and we would like to partner with a food bank. We're looking at the Arlington Food Assistance Center to do a food drive; hopefully everyone who will come to the show will get the message to bring donations. Anything we can do with the cast for charity around the holidays is really important. We're part of a community at Signature, so we try to partner with our community as much as possible and help out where we can. 
WHAT SUCCESS LOOKS LIKE
Success is not only did we meet the revenue expectations and did we sell the tickets. It always feels good, of course, for the actors when all of the seats are full. But success is: did we find those people to whom this show is going to be the most meaningful? Did we actually bring those people in and have them experience this show? Did we engage our community in the right way? Did they have an amazing time when they were here? Did we engage a new section or a new part of the community that we might not have talked to before? Were the partnerships successful? Did all those plans we put into place, all the customer service training we do, all of the work that goes into the website and the box office and the café, did all of those things work? Were people happy while they were here? If the answer to all of those is yes, then we have succeeded.