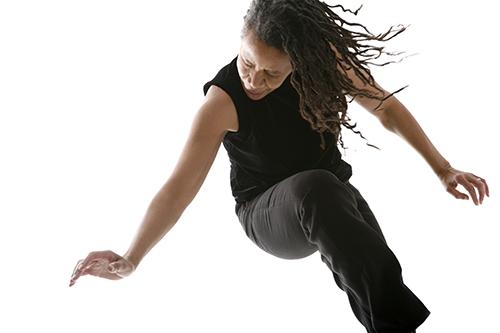 Bebe Miller started her eponymous dance company in 1985. Since then she has created more than 50 dance works for the company and expanded her choreographic vocabulary to include digital media, text, theater, and other narrative elements. With features at Jacob's Pillow, the Walker Art Center, the Wexner Center for the Arts, the Brooklyn Academy of Music, and other national and international venues, Miller has cemented her reputation as one of dance's foremost innovators. Her singular vision has garnered her a U.S. Artists Ford Fellowship, a Doris Duke Artist Award, four NEA Choreographers Fellowships, and many other awards. She also had a long tenure as the Distinguished Professor of Dance at Ohio State University, and most recently, she's expanded her repertoire to include fostering artist-driven convenings around the topic of archiving and documenting dance works. 
As Miller notes in her mission statement, "I've always been interested in the space between people, how telling, how specific, and how dynamic it can be." While her work is intimately concerned with the body, she is less concerned with the gender of a particular body than with its "awkward grace." Still, one can't help but look at a work like the NEA-supported Necessary Beauty, with its multigenerational cast of female dancers, and not get a powerful sense that by ignoring the limitations of gender, Miller has in fact broken through them. She herself admitted when we spoke with her that her unwillingness to be confined by or even look at the borders of gender and race have made her a role model for a younger generation of dancers and choreographers. In her own voice, here is Miller on the body, her legacy, and why the most important question she asks herself is, "How do I not stop myself?" 
BUILDING AN IDENTITY OF HER OWN
I can't take away my femaleness. I'm regarded as such, as part of what it is that I do or who I am. But I feel like that's not the only thing that I am. The same thing with being a black woman. That's just part of this whole structure and identity that I've put together, some of it more handed to me than others. In the dance field, clearly there are more male choreographers, who are getting more money, who are in the public eye. Whether that should be me [in their position] has not occurred to me. That really has not been my interest.
LEARNING TO LET HERSELF SPEAK
I don't feel stopped [as a woman]. I'm more concerned with "How do I not stop myself?" I feel that I've had a pretty successful career. I've been produced and funded in all those ways that are quantifiable. What has not happened? I don't know. What I'm left with is: what might I feel about what it is that I do say? Am I doing my own truth-telling? Rather than is there somebody else in the way who's stopping me, [I ask]: am I stopping myself? 
What I'm looking at is, what is my own perception, over time, of speaking my own truth to power, or even to myself? What has been my journey to doing that? I'm not leaving it for someone else to tell me that that's what I should be doing, or to get in my way. It's more about what have I done? What am I saying? Is this enough? Is this what I have to say? I don't want to be perceived as having been waiting to be allowed to speak. If anything, I feel learning to speak over 30 years of making dances, and figuring out my interests and observing people and relationships, is really what my life's work has been.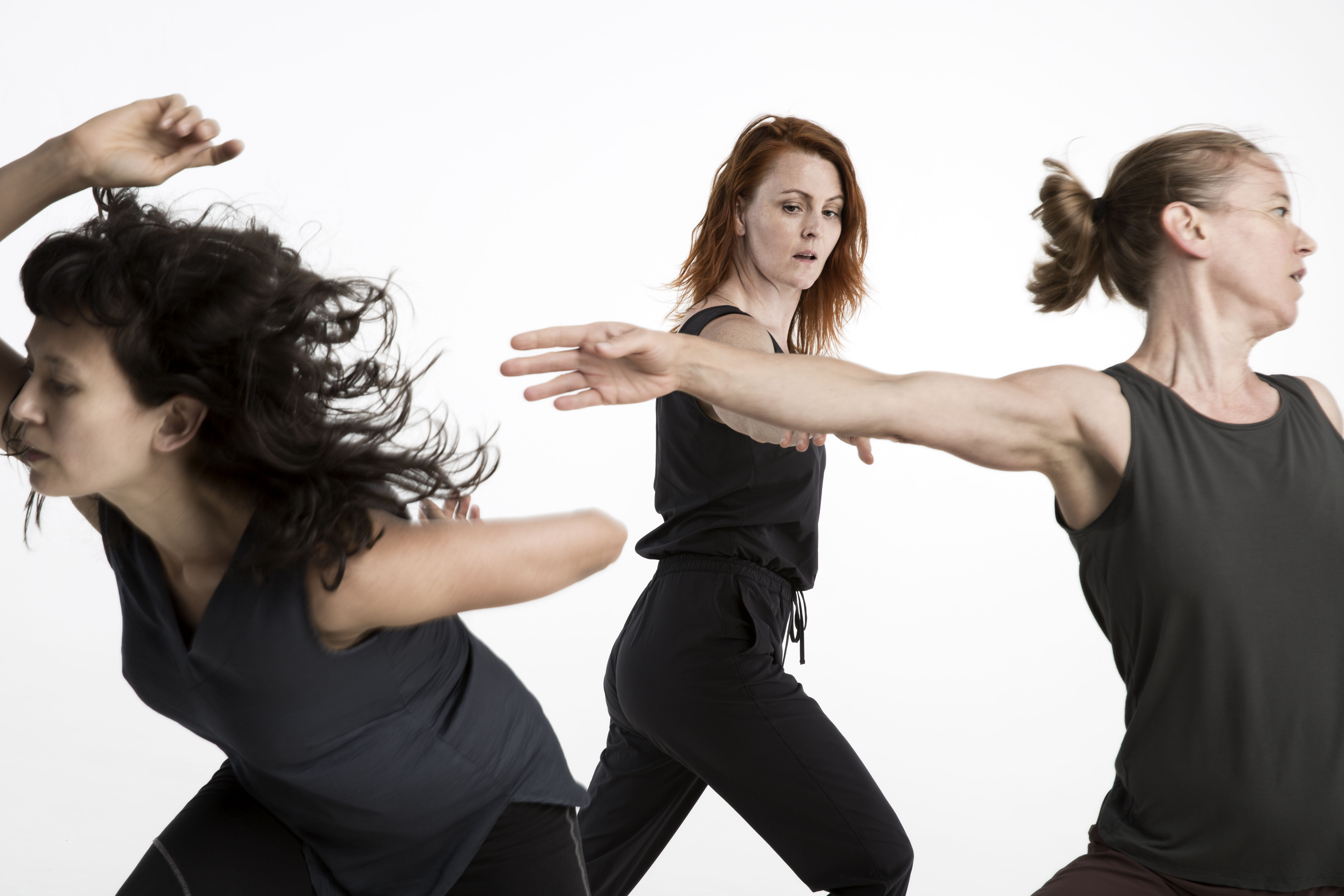 THE BODY IN CONTEMPORARY DANCE
For me, and I think a number of choreographers that I know, how we question our physicality is the whole point. Not so much that, "Oh, I should be dainty," or "I should be light." I don't come out of that tradition. I think the contemporary dance tradition is all about self-definition. I feel really fortunate that that is my field, and that I don't need to work against that. The awkwardness of the human body is where I live. I feel that my aesthetic and the questions that I ask of it and of the world have to do with those edges. That said, I think [not] every audience is prepared for [work at those edges]. There has been, of course, a learning curve of exposure and interest, and I feel like there's been an appetite for the edges of our cultures for a long time. 
There is a truth to the expectations of people of color being part of that experimental edge. There've been a number of artists in the last 30 years—black women, black men, people of color—who are there, making themselves known, and there's an audience for that. Over time, that audience has grown and been really hungry to be spoken for and to be spoken to. 
HER LEGACY AS AN ARTISTIC DIRECTOR AND CHOREOGRAPHER
I think that when I began there was the assumption that relating to the work of Alvin Ailey was the job of every African-American choreographer, male or female. I think that over time that assumption has really given way to much wider and vibrant and various and idiosyncratic ways of being in the world. I think that our culture has kind of caught up with the idea that a stereotype only goes so far. I also want to make clear that I don't see my job as breaking stereotypes. It's more of my job to be curious and get that in a form that is readable. That's what my choreography is. I think it has helped expand on people's expectations of black women and I'm grateful for that. I'm really proud to be part of a group of women who have done that. I think the byproduct is busting up the stereotype, and the aim is to tell the truth, as best you can.