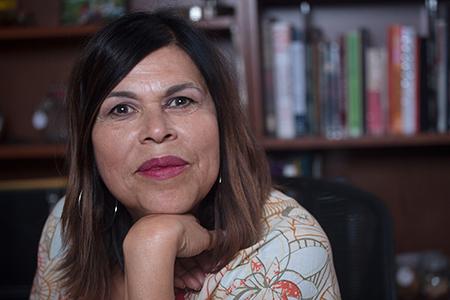 Writer, director, and performer Diane Rodriguez has long been a part of the Latino artistic community, making her professional theater debut with El Teatro Campesino in the mid-1970s. In subsequent roles as co-director of the Latino Theater Initiative, board president of the Theatre Communications Group (TCG), associate artistic director of the Center Theatre Group in Los Angeles, and a member of the National Council on the Arts, she has consistently used her position to uplift traditionally unheard voices, most passionately those of Latinas. 
In recent years, she has found her own voice as a playwright, sculpting title characters who are all strong women: Living Large centers on a Latina widow who remakes her life on her own; Itch revolves around a Latina social justice worker seeking to at least crack, if not break, the glass ceiling; and A Sweetheart Deal follows a young Latina's trajectory into becoming a leader within the United Farm Workers Union. She has also reached an entirely new generation of young girls through her work writing and consulting on scripts for Mattel's live Barbie productions and the Disney television show Elena of Avalor, which focuses on the adventures of a Latina princess. In the following edited interview, Rodriguez discusses the challenges and joys she has faced throughout her career as a Chicana theater artist. 
PLANTING ROOTS
Being a Latina, Chicana, has affected my career greatly. I was going to go to graduate school. I applied to California Institute of the Arts, and I got turned down. The alternative was to join El Teatro Campesino—that was the best thing that ever happened to me. It opened my eyes to possibility, but it also rooted me in home, and in where I came from. It rooted me in the fields that my parents worked in, in the canneries that my mother toiled in as we were growing up. I never forgot the roots that I came from as I was launched into the world. Even now, even when I'm not necessarily doing Latino-specific work, those roots keep me anchored. 
MAKING ROOM FOR NEW VOICES AND LEADERS
A great civilization and a great city need culture. Large organizations are not our enemy. All that all of us are asking is that centers of culture are shared, that various voices are heard, and that we don't decimate one voice for the other. So I appreciate the large theaters and the small theaters. We have to think about the whole ecosystem because we depend on each other. I think it's the same with women. We are asking to share in the leadership, and have a space where we're not crowded out, where we are heard, and where we don't feel that the doors are slammed in our faces. From popular culture to high art, it's difficult. We're still in dark times in that arena.
I think leadership in the theater is the number one challenge still. There are still very few women of color in managerial positions and executive positions. There has never been a Latina who has run a LORT [League of Resident Theatres] theater, and certainly not a Mexican-American woman. I have tried to get in those doors. 
We still need more writers of color. We've made advances, certainly, and there are a lot of talented writers. But I do think that it's very, very hard for a woman of color to be a playwright full-time. I think that will change with the generations—I'm very hopeful for that. There are organizations like Theatre Communications Group that really help us, giving us the platforms, setting us up. We need more organizations that can help in that way. It's happening, but it's slow.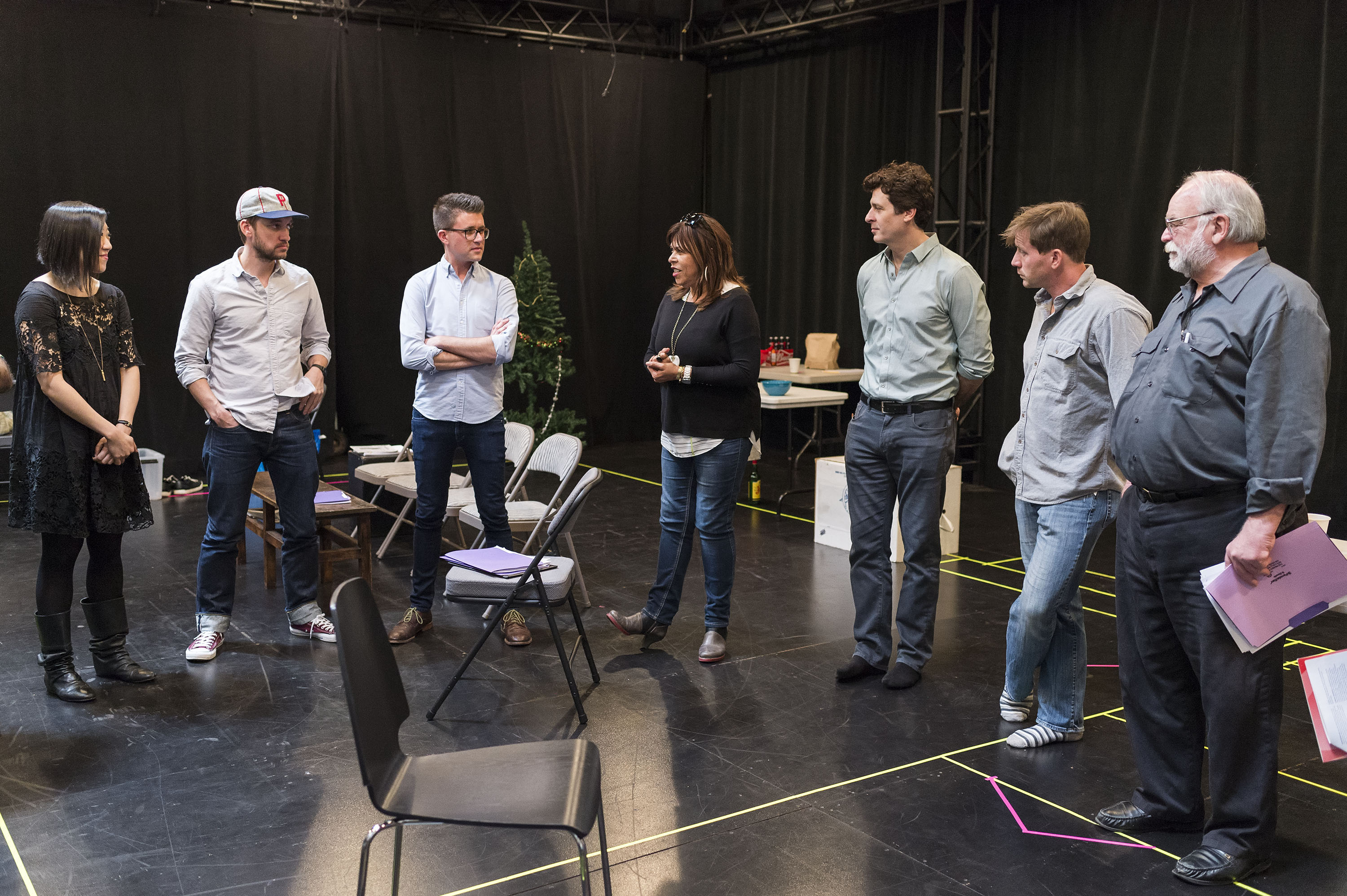 LEADERSHIP IN THEATER AS A CHICANA 
When you have a board of directors who don't have a relationship with a Mexican-American woman, aside from the woman who cleans their home, it's hard for them to make the leap. We don't have an Oprah, necessarily. Oprah has really done great things in representing black women—it's been fantastic. But for Latinas and for Mexican-American women, we don't have that person that's holding the torch and lighting the way for us. 
So it's very hard for [other] people to make a leap and say, "Yes, they can lead. I believe in them! They're not going to transform our theater into one of social justice," which is the big fear. Or, "They're not going to open the floodgates and transform our theaters to the point where we won't be able to see ourselves onstage." I often want to embrace people and say, "If I'm the leader, I am not going to forget your voice. We're going to share this resource, and this privilege we have of seeing stories onstage." But those in power still do not believe that. 
FINDING FREEDOM IN PLAYWRITING
[Playwriting] is a new area for me. I feel quite liberated by it. I can say whatever I want to say. You write roles for women! It's so exciting to see [actresses] do your work and feel like their talents are being used to the utmost. They're able to play three-dimensional characters and they're able to really investigate a human condition, or a human struggle. I strive for my plays to be as universal as they can be. So I would like more time to write, actually. 
I want to write plays about the middle class and struggle. There's a huge strata of Latinas that live in the United States who've gone to school, who are middle class, who are very invested in American values, and who we never see onstage or in film. They were important for me to write about, and they continue to be important for me to write about. I believe that even if we're middle class, we're still very much rooted in our communities. I like women who have a lot to learn. I like women who learn how to listen deeply. I like women who have a sense of humor. I think that humor is the biggest weapon to change people's minds.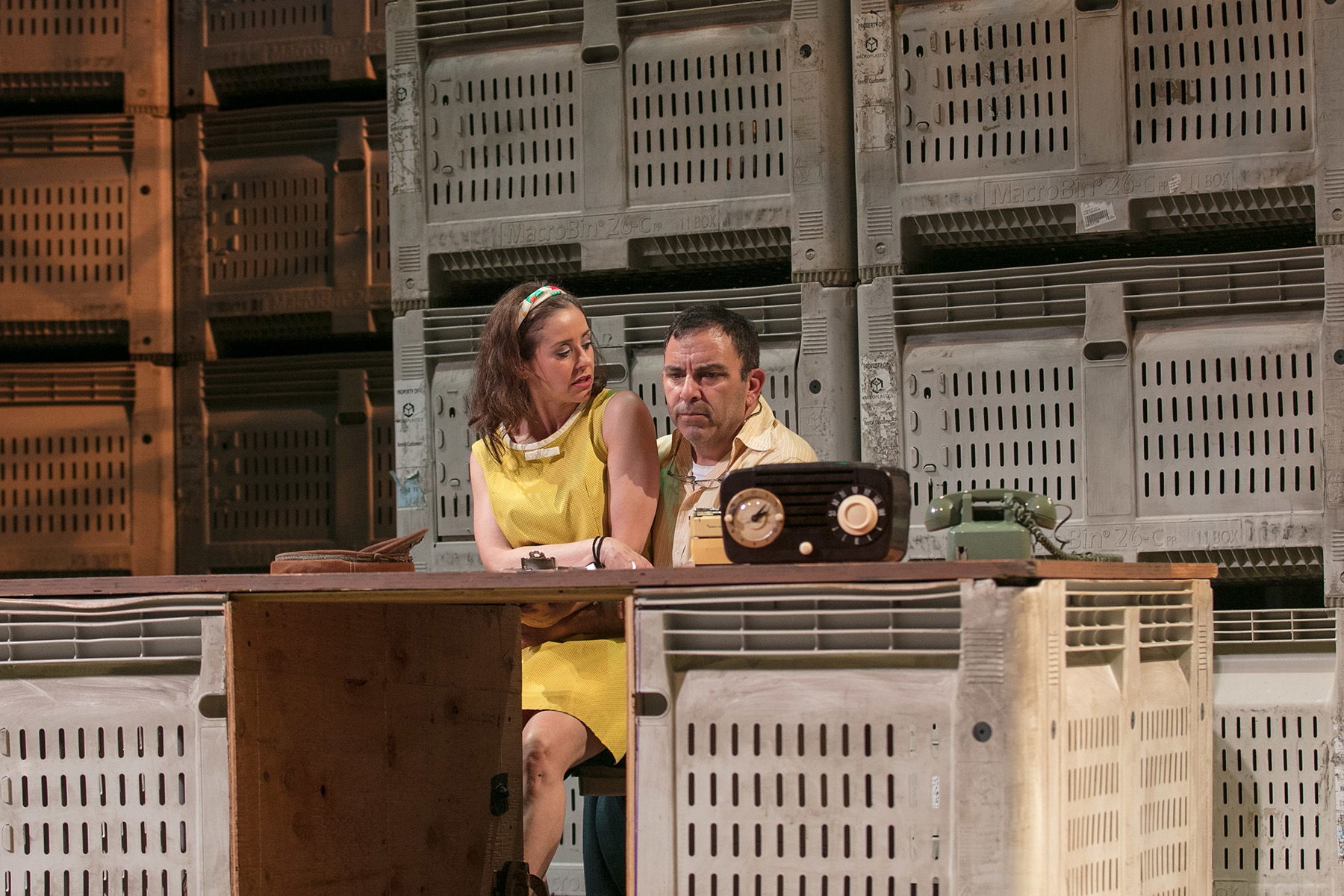 LIFTING UP THE NEXT GENERATION
I've been the president of TCG. It was fun being able to sit at the head of a table, and to be able to encourage other women who never thought they would be at that table to speak their mind. I think that it's your role when you are a leader to mentor other women. Some don't need mentorship. Some have amazing loud and clear voices. You appreciate that, and you want to share that. You want to hear what they have to say, and integrate their opinions. But others are a little shyer, so I think as a leader, it's our responsibility to really encourage and mentor. I've always done that. 
There are so many amazing women that are coming up in the world that are so smart and so educated. All of my young colleagues give me great hope. If I were to leave and refocus my career only on my art-making, I would feel secure that these ladies would be able to move forward and create a world in which I could still work. They are really trying to do right by opening up doors and sharing resources and going and diving deep all over the country to reach out to voices that are not often heard. 
Sometimes I ask the question, should I be filled with rage or should I be patient? Patience, I think, for me is about hope. I think you can be enraged and still have hope.