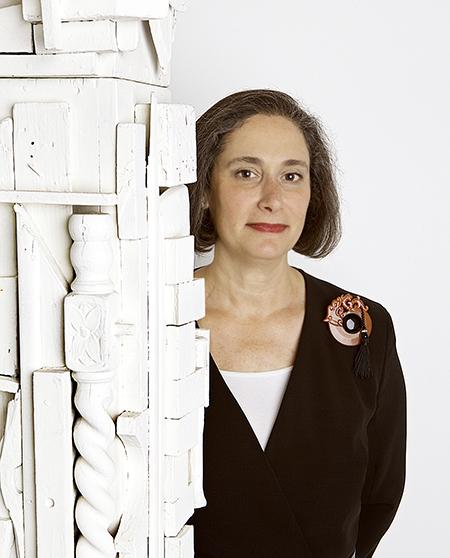 According to the 2017 report The Ongoing Gender Gap in Art Museum Directorships from the Association of Art Museum Directors, women lead nearly 50 percent of art museums in North America. It's a heartening statistic at first glance, but one that Susan Fisher Sterling says belies the progress still to be made for women in the cultural sphere. 
She should know. As director of the National Museum of Women in the Arts (NMWA) in Washington, DC—a longtime NEA grantee—Sterling has made it her life's work to study and dismantle the challenges women continue to face as both arts leaders and creators. Sterling joined the museum as associate curator in 1988—just a year after NMWA opened—and moved through the institution's ranks as curator of modern and contemporary art, chief curator, and deputy director before her appointment as director in 2008. Throughout her tenure, the museum has grown its collection to more than 5,000 works, instituted public programs such as the Women, Arts, and Social Change initiative and solidified NMWA's reputation as a trailblazer, thought leader, and fierce advocate for women artists from every genre and era. In her own words, Sterling shares what she's learned from leading the world's only major museum dedicated to women in the arts. 
THE BIRTH OF A CALLING
I came to a realization while I was working on my dissertation—which was actually on a male artist—that there were a lot of artists working in contemporary art whom I'd never heard about in my coursework. For example, there was never a class about women artists. My favorite quote is from a class on Abstract Expressionism. I asked my professor if we could talk about women artists, whether it be Joan Mitchell or Helen Frankenthaler, Lee Krasner, Grace Hartigan, etc. And my professor said to me, "Oh, that would be good. We'll use them as comparative material."
That stuck with me. When I finished my dissertation and the museum opened, I thought, "This is something that could make a difference. I want to be part of that." So that's how I started as a curator here. 
I feel very lucky to have found a place at the National Museum of Women in the Arts, where I am able to do work on behalf of women artists all the time. That is a unique mission, and in many ways almost a calling at this point. Each day brings fresh challenges, but there also is always the passion for the mission and the sense that it's needed in the field.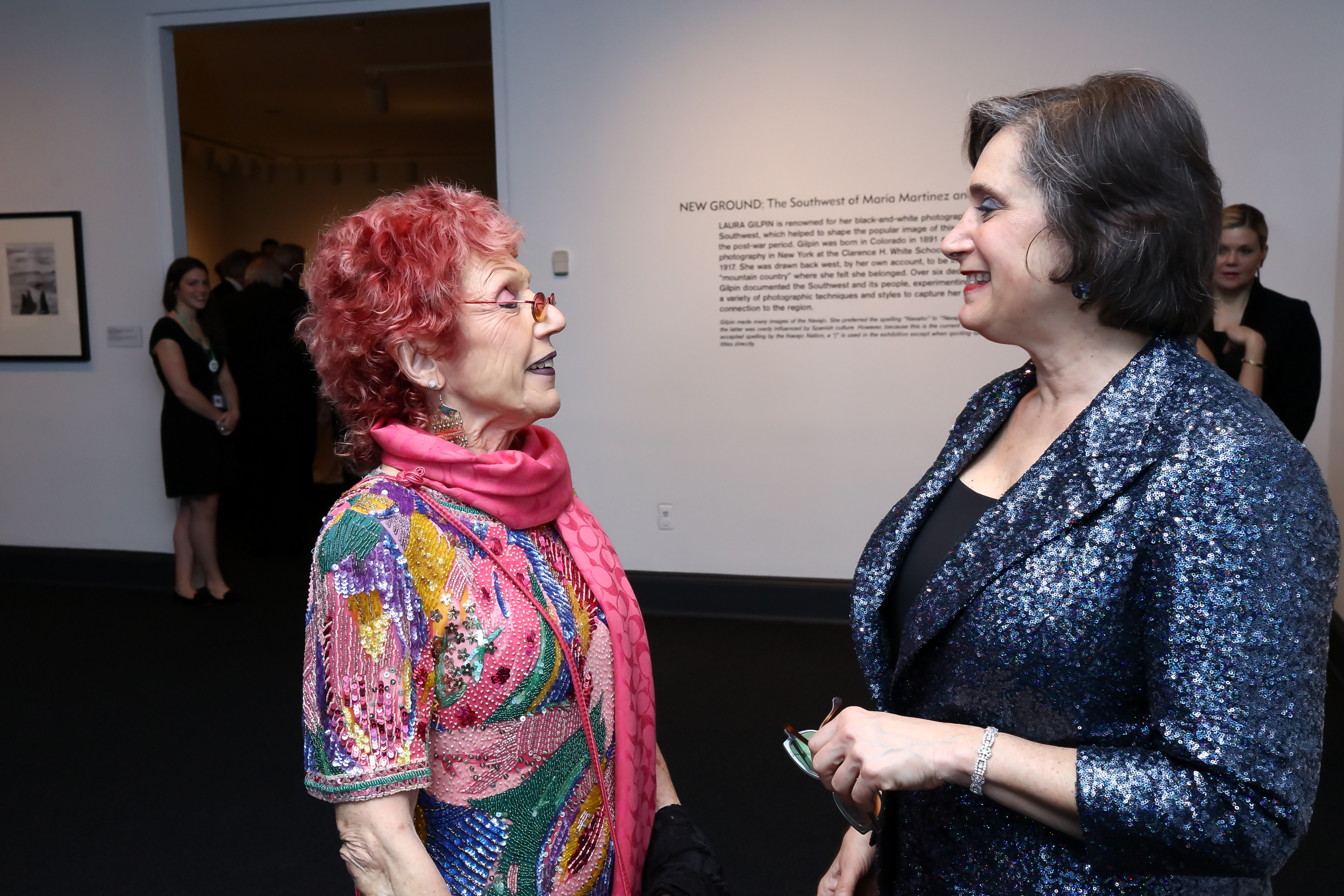 PROGRESS MADE, AND PROGRESS THAT REMAINS
For several millennia, if women became artists, they were the exceptions. The social mores of the time, the way in which women were viewed in society, the level of education they were able to receive or lack thereof, their ability to participate in public life—all of that meant that if you were a woman and you wanted to be an artist, you had to be part of an artistic family. 
But we've seen women in the art world making incredible advances. There have been a lot of ways in which women have begun to claim space for themselves and not be the exceptions. We've gone from maybe no women artists on the wall of most museums to somewhere between two and seven percent; certain places are much better. Here in DC, it is wonderful to have so many women museum directors. I hope to see this as a trend across the country in the coming years. 
While there have been these changes, I think people in the art world want to believe that we're achieving gender parity more quickly than we are. When it comes to the largest museums with budgets over $15 million, women are not a large percentage of the directors. So at the highest power level, women have much less power, around 30 percent of these positions. Generally, women artists are only 27 percent of the solo shows at major museums, and only—at best—30-some-odd percent of representation and shows at galleries. The auction market is probably the worst: last year, women were maybe five percent of the highest sales of the top hundred. So yes, we have certainly made progress over the last 30 years. But if you think about progress, then you become less vigilant and you soften your condition. You can't rest. If men are being represented as 75 percent of all exhibitions in museums and they're actually 49 percent of the population, there's something that's not quite right there. 
LEADING A MUSEUM THAT MAKES A DIFFERENCE
By its very being, [NMWA] helps to demonstrate that throughout history, being a woman artist has meant breaking boundaries. We're the only museum in the world that commits itself to directly addressing gender imbalance every day by bringing to light these remarkable women artists of the past, and also by promoting the best women artists working today. 
At this point, we're really focusing on building a more diverse collection, and showing women of color on a more regular basis. Twenty percent of the total number of women represented in our exhibitions have been women of color. We want our collection to be inclusive, so we're working toward that and seeing how we can achieve that kind of balance as an example to the field. 
I'd like to say that the Women's Museum acts as a goad or a prod to other museums about showing women artists. Sometimes they actually call us "a beacon of light and reason" because we try to champion a wide array of artists and give them the exposure they deserve. We take chances and embrace unknown and emerging artists. That's a hard sell for many museums that rely on name recognition. It is hard to get people to show up at the door if they don't know the name of the artist.
But we understand how difficult it is for any artist to have that first museum show. Carrie Mae Weems had her first survey exhibition here in 1993, and that exhibition went to seven venues across the U.S. We had a Brazilian women artists show in the 1990s and into 2001 when Brazilian artists weren't very well known. Arab women in 1994 and in 2014. Aboriginal artists in 2009. So we constantly try to bring new women from other places to the fore. We try to resist what I call "the herd mentality" in the art world. That herd mentality tends to privilege just a few women artists: Louise Bourgeois, Cindy Sherman, Georgia O'Keeffe. There tend to be these women who are constantly being brought up as the exemplars. And then there's a gap. In a time that celebrates famous name artists, we regularly introduce new names to the public and that goes to the core of our mission. 
LOOKING TOWARD THE FUTURE
A lot of times I'm asked, "What will happen to the museum when gender parity is reached?" That's been a big topic lately now that women are at the fore. I think if we do our job well and we continue to push the envelope, then there will always be great contemporary women artists to show. There will be an illustrious history that we can tell. So I see longevity for the museum because its mission is clear, and we can participate in the future through our particular lens.