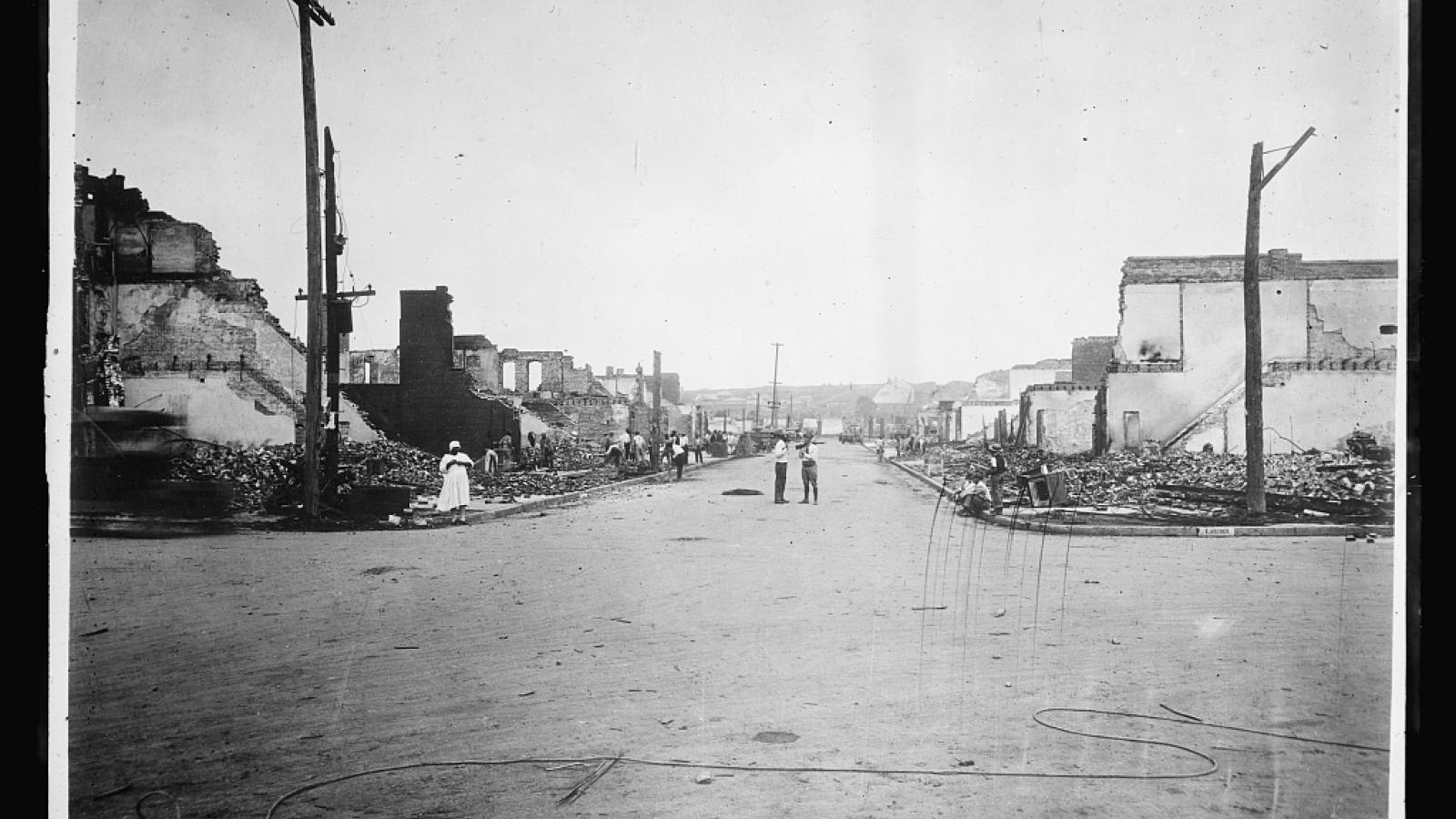 For 18 hours on May 31-June 1, 1921, a white mob attacked residents, homes, and businesses in the predominantly Black Greenwood neighborhood of Tulsa, Oklahoma. The event remains one of the worst incidents of racial violence in U.S. history and one of the least-known—news reports were largely squelched despite the fact that hundreds of people were killed and thousands left homeless.
In 2021, to observe the 100th anniversary of the Tulsa Race Massacre, the City of Tulsa asked a broad range of city leaders to think about ways to mark the anniversary. Bruce Sorrell, executive director of Chamber Music Tulsa, considered several ideas. In conversations with members of the organization's board, they decided to commission Black composers and mark this centennial with new chamber music, both as an opportunity to bring the Tulsa community together and to ensure that neither this tragedy, nor the lessons learned from it, are ever forgotten. The project, supported in part by the National Endowment for the Arts, also would provide a platform for Black composers whose compositions would help diversify the chamber music canon.
After a good bit of research, Chamber Music Tulsa settled on a group of four Black composers—one woman and three men, each with different compositional styles. (An unanticipated conflict unfortunately required the woman composer to cancel her participation in this project.) Recent conversations with the three remaining composers shed light on their thoughts about these important assignments, and about their works that will be presented in various venues in Tulsa beginning on May 31 and June 1, 2021, the centennial of this horrific event.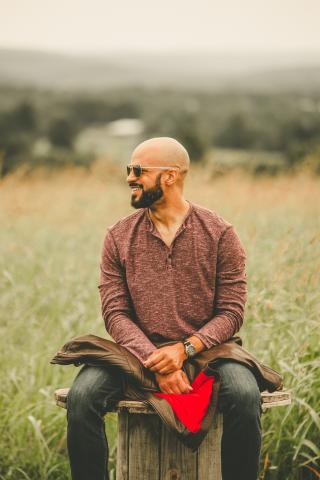 BARRON RYAN
Pianist and composer Barron Ryan was raised in Tulsa, and he continues to reside there today. Ryan likes to say that he makes music "in which classic meets cool," because he blends different sounds and styles. "I grew up listening to classical music and to jazz, funk, and pop and, once I became a professional, I didn't want to have to choose one of those," he said. "I wanted to be able to pursue any form of beauty that I thought was worth pursuing. What I've tried to do since I launched my career is create my own category rather than fitting into a category that somebody else created for me."
He's composed a piece for piano trio for Chamber Music Tulsa, in which he will perform as well. Growing up in Tulsa, he'd heard about the massacre, but to prepare to write his composition he did additional reading, hoping to learn what the people who lived through the massacre had to say about it. In one first-hand account, the author talked about how she went to a bedroom with her mother while the massacre was going on, where they read Psalms from the Bible.
"She didn't say which Psalms they read, but Psalm 88 is known as the darkest lament of all the Psalms, and I took my title from its third verse—"My Soul is Full of Troubles." And the piece itself follows the sonata allegro form. It is a little programmatic, but in a way that I'm not going to reveal. I wanted to produce the feelings that I imagined I would have if I were in North Tulsa in the Greenwood District during the race massacre. It's certainly heavier than my other works have been," said Ryan.
ANTHONY R. GREEN
While Barron Ryan is relatively new to composing, Anthony R. Green's compositions have been performed in more than 25 countries. The composer, performer, and social justice artist's creative output includes musical and visual creations, interpretations of original works or works in the repertoire, collaborations, and educational projects. Green is also the associate artistic director of an organization called Castle of our Skins, whose mission is to celebrate Black artistry through music. Behind all of his artistic endeavors are the ideals of equality and freedom. "I was contacted about this and I immediately said yes. I also felt quite a large responsibility to undertake such a project, just myself being Black and growing up reading about the Tulsa Race Massacre but not knowing exactly the details and all of the events surrounding the incident. This was a wonderful chance for me to do research about this event as well as do something creative in honor of the lives that were lost and the people who suffered."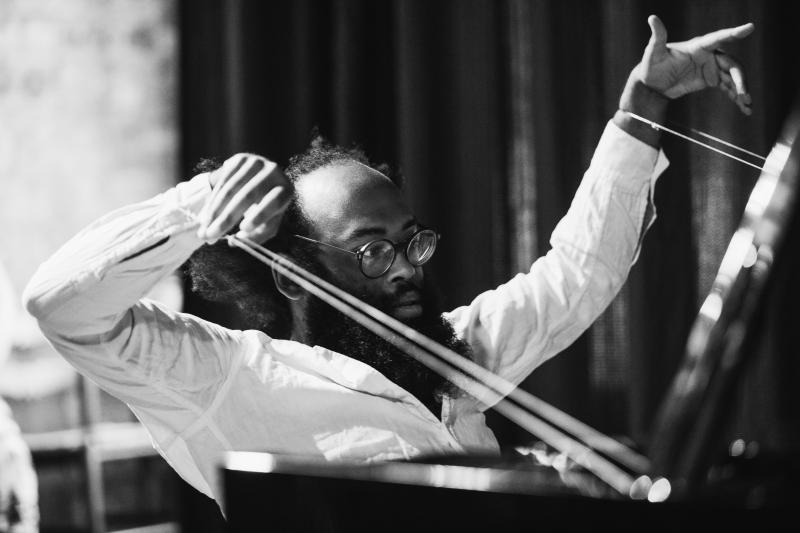 Green's composition is for string quartet, and it will be part of Chamber Music Tulsa's work in Tulsa Public Schools, which reaches 3500+ fourth graders. "I've had the opportunity to write music for young audiences and even perform for youth as well," said Green. "When I was told that this piece would be presented for children, I immediately thought I wanted to create a piece that's extremely clear, that has clear motives, colors, and textures that children would be excited to follow. But the piece should also have a sound world that is somehow related to the event and to the way that contemporary audiences are responding to it. There actually aren't that many pitches in the piece, and that's because I just translated the years 1921 and 2021 into pitches—so the notes for 1921 are C-sharp, A, D and then C-sharp; and then 2021 is D, C, D, C-sharp—and those are the primary pitches of the piece," explained Green. His research into the massacre brought up images of shooting, loud noises, and tremor among people that were congregated and fighting. "I interpreted those feelings as tremolos and trills and lots of quick vibrating sounds within the string instruments." The piece is called "Sacred Ground: We Can Still Feel the Tremors."
COREY DUNDEE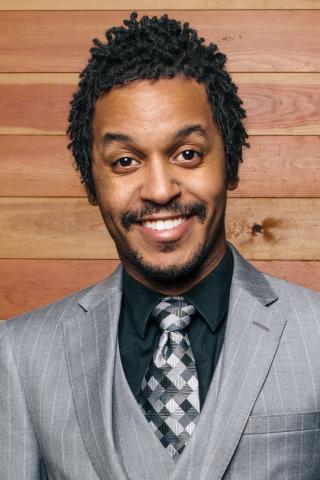 Like Anthony R. Green, composer and saxophonist Corey Dundee is also writing a piece for string quartet, which will be the first time he's written such a piece. In his writing, he likes to incorporate a lot of extended techniques or non-traditional sounds that instruments can make—for example, tapping on the body of a string instrument or achieving various timbral distortions depending upon where the musician places their bow on the string. He said, "There are just so many really subtle variants of sound that you can get with string instruments, and I like to find ways that I can use this wide range of sonic capabilities in order to enhance a particular narrative. I feel that in a way, there is a generally distinct 'sound' to my music; however I try to approach each piece from a different compositional perspective, depending on its subject matter. I love jazz and similar musical genres, and I feel that this does influence a lot of my writing but not in a way that necessarily makes the music itself sound 'jazzy.' There are certain types of harmonies and gestures, along with other musical influences I've had, that will work their way into a piece of music."
The original plan was for Dundee (who is based in Ann Arbor, Michigan) to visit Tulsa to conduct interviews with families who have relatives that had been affected by the Tulsa race massacre and to see certain historical sites in person. But the pandemic scuttled that plan, and he's had to turn to other source material for inspiration for the piece, which he's still writing. "The music itself will be very relevant to the particular details and experiences of people in Tulsa," he said.
In historian Scott Ellsworth's book about the Tulsa Race Massacre he reports that city residents refer to the event as being "hushed up." Chamber Music Tulsa hopes that this new music will give voice to this important story that should be hushed no more.