David Liebman
Saxophonist, Flutist, Educator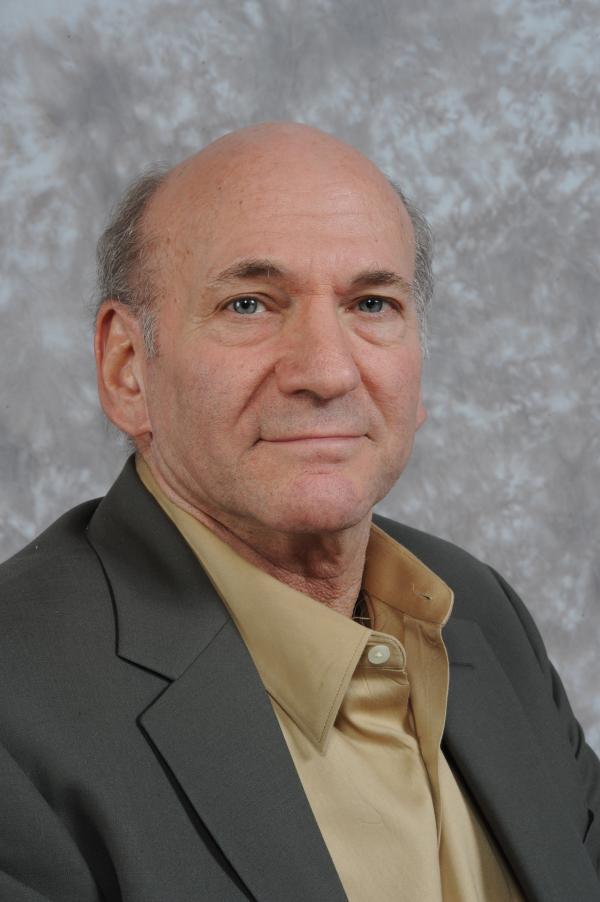 Bio
"It is an honor to be recognized by the country where jazz was born and raised. Most of all, it is gratifying to join such a select and prestigious group of past Jazz Masters recipients. Among this group are many artists who have in one way or the other provided the knowledge and wisdom that inspired me and those of my generation to become the best we could. I thank my family, the musicians with whom I have played and others who have supported me through the years. Like the music, getting this award is truly a group effort."
David Liebman has shown an ability to play in any style of jazz, especially on what has become his instrument of choice, the soprano sax. In addition, he has been a strong advocate of the music, having founded the International Association of Schools of Jazz (IASJ), an organization dedicated to bringing together educators and students from jazz schools worldwide.
He began classical piano lessons at age nine, soon switching to saxophone. His interest in jazz was sparked especially by hearing John Coltrane perform in various New York City clubs. Throughout high school and college, Liebman continued playing jazz, learning "from the street" as was the way before jazz education was more common, though he did spend periods studying with Joe Allard, Lennie Tristano, and Charles Lloyd.
In the 1970s, Liebman came into his own, founding Free Life Communication, a cooperative of several dozen young musicians that became an integral part of the fertile New York "loft" jazz scene. He soon found a spot as saxophonist/flutist in drummer Elvin Jones' group, and then was hired by Miles Davis. Liebman played on Miles' last two recordings before the trumpeter's temporary retirement in the late 1970s, Get Up with It and On the Corner.
At the same time, Liebman was also exploring his own music, beginning a long relationship with pianist Richie Beirach in the group Lookout Farm. In 1977, he toured internationally with pianist Chick Corea followed by forming the David Liebman Quintet, featuring guitarist John Scofield. In 1981, he founded Quest, a group that remained active with varying members until 1991 and has reunited in recent years. His work has continued to move in many unusual directions, with projects ranging from Puccini arias to overdubbed solo recordings, from adaptations of jazz standards to world music and fusion. In all, it demonstrates Liebman's insatiable curiosity and innovation.
Throughout his career, Liebman has been keen to work on the international jazz scene, playing with influential European musicians such as Joachim Kühn, Daniel Humair, Paolo Fresu, Jon Christensen, and Bobo Stenson; collaborated with the WDR Rundfunkorchester in Cologne (Germany), Metropole Orchestra (Netherlands), Klangforum (Austria), and the Ensemble Intercontemporain (France).
In addition to serving as IASJ's artistic director, he is presently artist-in-residence at the Manhattan School of Music and lectures at universities and clinic settings all over the world. He also has received performance and teaching grants from the National Endowment for the Arts and the Canadian Arts Council. Additional educational activities include publishing instructional books and DVDs such as Self Portrait of A Jazz Artist; A Chromatic Approach to Jazz Harmony and Melody;and Developing A Personal Saxophone Sound.
Since 1973, he has consistently placed among the "Top Three" in the DownBeat Critics Poll in the category of soprano saxophone; other awards include an honorary doctorate from the Sibelius Academy in Finland and the Ordre des Arts et des Lettres from France.
Selected Discography:
Lookout Farm, ECM Records, 1973
David Liebman & Richie Beirach, Mosaic Select, Mosaic, 1976-91
Loneliness of a Long-Distance Runner, CMP Records, 1985
Negative Space, Verve, 2005
Lieb Plays Weill, Daybreak, 2008
Interview by Cara Consilvio for the NEA September 10, 2010 Edited by Rebecca Gross
GROWING UP IN BROOKLYN
Q: Let's start at the beginning. You were born in Brooklyn. Were your parents musical?
My mother took piano lessons when she was younger. My father loved opera. I remember records of Caruso particularly around the house. My mother played piano every once and a while, so it was around. I was very quickly addicted to '50s rock and roll through radio. I remember Martin Block's Make Believe Ballroom. I would listen every Saturday morning. I was maybe seven, eight years old when I started. I loved Elvis Presley. I mean after Mickey Mantle, I wanted to be Elvis Presley. My brother played accordion; he was five years older than me. There was an understanding that I was going to play music of some sort -- I guess that was just the way it was. I think with Jewish families in those days, there was a tacit understanding you're going to do music, just for hobby or whatever. So there's a piano in the house of course. And because of rock and roll, I loved the saxophone, particularly the tenor saxophone. I was eight or nine, and I said, "Oh, I'd like to take saxophone." And my mother said, "You must take two years of piano first." Smartest move of my musical life. There was another one: we had to play clarinet first before you could go to saxophone. In those days, that was the way they liked to do it. [That was] by about 13 years old. I remember because I played at my bar mitzvah with the band. I played "I'm in the Mood For Love" on the tenor. That was probably my first public performance. 
Q: And how did that go over?
Dave Liebman: I think I was ok.
Q: Did your parents take you to any performances?
Dave Liebman: We went to Broadway a lot. Every month we went to a Broadway show. I saw West Side Story, all that stuff. My parents loved Broadway. I suppose I probably went to opera, but no jazz. That wasn't even on the map. I went to Alan Freed's rock and roll shows at the Brooklyn Paramount. You know, Chubby Checker, all that stuff. I lived rock and roll. But jazz didn't really happen until I went to high school. Like all high schools, we had a music program. The older guys said, "We're going to a place called Birdland. Would you like to come?" I was 15 years old I guess. During a Christmas vacation when we were off from school, I went to Birdland. We saw Count Basie and Gerry Mulligan. I just never saw anything like it. First of all, the place, the way it was. It's not the Birdland that there is now -- the original Birdland. It made me feel like, "Oh, I've been to Birdland, so I guess I'm pretty hip." I took my then-girlfriend, the flute player (I was the clarinet player in the orchestra), and we went on a date a few months later to Birdland. I had no idea who was playing there. I was just beginning to read DownBeat magazine and get familiar with the names. It was the Bill Evans Trio -- no idea who he was -- and the John Coltrane Quintet, featuring Eric Dolphy. There was a picture of Coltrane playing the soprano on the placard. I'd played tenor but I knew soprano was an odd instrument, one of the weird instruments nobody plays. I knew his name because he played soprano. So we went in that night after a little dinner at Mama Leone's. That basically changed my life. That was the epiphany. If there was an awakening, it was what I saw that night. I know the exact dates, because they have Coltrane's whole life chronicled -- somewhere in the first two weeks of February 1962 at the original Birdland.
INFLUENTIAL TEACHERS
Q: In your bio, it talks about teachers like Joe Allard.
Dave Liebman: Joe Allard was the saxophone teacher a couple of blocks from here. He was a classical guy, played a little jazz. In those days, classical guys wouldn't touch jazz. But he was very cool, he didn't care what you played. His thing was about the principles of playing. He was very famous and toured with some very famous musicians, including Coltrane, Stan Getz. He was like a doctor: you had to see Joe Allard once, if not steadily. I studied with him a couple of years and ended up being one of his main students. I'm a follower of his method. 
He had a way of thinking about playing. It was about sound and color and voice and it being an extension of your vocal chords and so forth. Of course it's the fingers, but it's really coming from you. You have to hear it in your inner ear, as if you were singing, as if you were talking.
I was 17 or 18 when I studied with him. I had studied with a local teacher in Brooklyn who was more about mechanics, reading, and finger stuff. Which was great, but [there was] never anything about what sound is. In an art form, at some point, you need someone to say, "Ok, all the fancy stuff is great. You're fast, you can do all this, but what is the essence of what you do?" In painting, it's about drawing a straight line or an apple or a landscape. I guess in writing it's a short story or a haiku or a poem. But for us, it's about playing one note and having it be something. In the end, it's about the one note. Remember, I'm young and I'm speed and energy. And [Allard] was like, "Excuse me, let's stop right here. We have to go back." I said, "Oh Joe, come on now, I'm past that. I did that when I was 12 years old." He said, "You have no idea what you're talking about." 
So he was a revelation. Much like I'm talking about with Miles [Davis] and Elvin [Jones], I didn't realize what he was showing me. I did what he said, I came dutifully every week, I said, "yes sir," and I was very cool. But I really didn't know what I was doing. I kind of thought, "Maybe this is a big con because he's not showing me anything in the fingers." My other guy had books and books, and [with Allard] I never got past page one in the book. For six, nine months, we didn't do anything but this one thing about breathing, about playing, about singing and hearing it in your head. It takes time to understand. You get bits and pieces, but it takes a while for everything to come together in a sense that it has an effect upon you.
That's the nice thing about getting older, as far as an artist goes. Maturity means understanding how you arrived at what you are. Which is nice, whether it matters or not.
Q: What about Lenny Tristano?
Dave Liebman: He was the only jazz teacher in the New York area. I went to Lenny because my very oldest piano player friend, Mike Garson, was going to Lenny and he said, "You've got to go to Lenny." Lenny took all instruments. Lenny was a legend, a complete individualist, a singular artist. He had his whole school of thinking.  Guys who played in his school -- Lee Konitz, Warne Marsh -- these are [musicians] that people know. I went to him at 17 or 18 years old, same time I was studying with Joe Allard. Unfortunately, I was not ready for his message. 
The lessons were like eight to ten minutes long. I traveled three hours for the lesson. I did it because I was just so thirsty to learn jazz. There were no books. There was no way to learn jazz except by record. And then you went to a gig, you went to Birdland, and you went home thinking about it. But no one showed you anything. Those musicians, that generation from the '50s, '60s, they didn't talk about music. Some guys were more giving than others, but it wasn't mapped out like it is now. We have jazz education from A to Z. It's very clear. I was so thirsty for some hint that I went to Tristano way before I was ready for him.
The lesson with him was a little bit like the lesson with Miles and Elvin. He was like, "You think this is fun and games? You got it wrong my friend. You think this is just guessing and trial and error? Excuse me, there's a system to be learned. Don't come back until you're really ready to do it." The first lesson is a great story. He's in Queens. You have to take the train from Brooklyn to Manhattan, go back, bus, walk up a hill. The house looks like it's from a Vincent Price movie, all Victorian, dead-end street, mysterious. Of course he's blind. No furniture, white room, piano. If you see pictures of him, he had kind of an intimidating look, to say the least. And he comes in, he doesn't say a name, he doesn't know who I am, I'm just "next." He says, "What's your instrument?" I said, "Tenor saxophone." He said, "Play a B-flat scale from the bottom of the horn all the way to the top." Of course, the saxophone has a little problem sometimes with getting the very first, lowest note out without sounding like Mount Vesuvius erupting. I'm taking ten seconds or fifteen seconds, but that ten seconds was like a lifetime. I finally got it out. He goes, "You go home, and you learn how to play a low B-flat, and don't come back until you can." And walked out. Believe me, that next week, I got the B-flat together. So that was lesson one.
The last lesson was dramatic. I had seen Coltrane on Saturday night; I went Sunday to the lesson. I was, of course, excited. I walked in, bubbling, "I saw John Coltrane last night. Blah, blah blah." He goes blank. He says, "He ain't playing [crap]." I was crestfallen. He completely discounted my complete idol. I just couldn't face him after that, so that was the end of it. 
Q: And Charles Lloyd?
Dave Liebman: I went to Charles Lloyd in '65, something like that. He was the hot guy around. My friend Bob Moses, I said to him, "Who's the most like Coltrane, besides Coltrane?" He said, "Charles Lloyd." So I go to Charles Lloyd, who was playing with Cannonball Adderley -- very famous group -- at a club called the Half Note.
I go up to him afterwards, like kids did in those days and they do now. Now you say, "How much money?" but then I said, "Do you teach?  Mr. Lloyd, do you teach?" He said, "No." Then he looked at me hard and said, "But you can come over tomorrow." He lived opposite of where the Blue Note is now, on West 4th Street, above the fire station. We had a relationship for the whole next year. I was there every Sunday, all day. I drove him around, I took Keith Jarrett to Newport for him, etc. I became his gofer. He was very cool. He didn't teach me much, but I was around the real guy. He was the real jazz musician who was hot.
It was my first real taste of jazz life. I'm coming from a middle-class family from Brooklyn, Jewish-Italian, straight. You've got to get up, go to work, do a job nine to five. And jazz had a mystique about it. It has less so now, because everybody and their mother is in it. But in those days, it was a lot of mystery, a lot of voodoo. Not always positive, of course, in the sense of, "They're all drug addicts, they're all junkies." But the truth is, the people in it were very different than the norm. You had to cross the Rubicon. Certainly the music's number one. But there was a way of being; it was a lifestyle the way the guys were, and the way they talked and everything like that. Charles was kind of like that, although he was a little more of an intellectual. But he was in it and he knew what was happening and I was around it. That was primarily what I got from him, outside of a few little saxophone things.
COLLEGE YEARS
Q: And then you went on to NYU and majored in American history.
Dave Liebman: Yes. I thought I would be a music major. There were no jazz degrees in those days. There was the Berklee School of Music, the University of Miami, but nothing in New York City, at least that I knew of. I knew that I wanted to stay in New York. By the time I was 17, I knew that, because I was getting more advanced in music. I knew you had to stay where the action was. So I tried for Columbia and a couple of other schools. I didn't get in. But Queens College had a very good music department. So I figured I'd major in music, get a degree in teaching, and have something. I didn't think about being a professional musician, although I was playing gigs from the time I was 13 years old. I was working every weekend. You know, bar mitzvahs, weddings, that kind of stuff -- tuxedo type of things. But I had no eyes to be a player. It wasn't on the agenda at all.
Of course my parents expected me to go to school, get a degree -- that was understood. And I always loved history. I loved it in high school, but I started in music. And at Queens College, the first day of orientation, they handed us a list of required listening for the next four years. It began with Palestrina and Vivaldi -- the beginnings of Western classical music -- to Schoenberg or Stockhausen, right up to 1950. I was way behind the eight ball. I mean I was listening to jazz; I didn't really know much about classical except whatever I played at the piano. So I said, "Oh boy." I gave it six months. I lived at home, commuted to Queens College, and lived in the music library to try to catch up. 
It didn't work, and I couldn't stand it really. So I switched to psychology, which in the '60s was the catch-all. When you didn't know what to do, you took psychology. It was very fashionable then. English lit and psychology. That didn't work, and then somehow I decided to go to NYU, which was obviously a grade up. They had a campus up in the Bronx. And I said, "Ok, let me be a history major and do the music as I like." That's how I got the degree in history. So during that time, I was kind of living two lives. I was in school, but then at night I was in the Village playing. It was the beginning of my exposure to the New York scene. 
Q: Was there ever a point during those years where you thought, "Maybe I could be a professional musician?"  When did that happen that you considered it?
Dave Liebman: Well, I was playing gigs but certainly not to my liking. The older I got, the more I didn't like what I was playing. You've got to remember this is the '60s. The counterculture thing was way up on the top of your list. Of course, I was a prime member of the party. The last thing I wanted to do was be playing in an establishment place where people are having a wedding. God forbid they should be happy, you know. I was a little rebellious. So I didn't want to do that. I really thought I'd get a teaching degree. You know, economically you could subsist on much less then as a young person. My parents were, "When you're done with school, you're on your own. You've got to take care of yourself." If I dreamed, maybe I could someday play at the Village Vanguard. I remember that was my big dream, to play at the Village Vanguard, to record at the Village Vanguard. I did not even dare to think that I would ever play with Elvin Jones or Miles Davis or those people. Are you kidding? It wasn't really a real thought at that time.
LOFTY LIVING
Q: So you graduate, and then what?
Dave Liebman: Well, I got lucky. I was from New York and that was an advantage and a disadvantage in this discussion. When you're from New York, yes you're hipper to everything and you pretty much have the scene understood. But you're not ready for primetime. I can remember at least one or two incidents where you get up and play, and you're really not ready to play. It's a small community, jazz -- it was definitely small then. Word goes around. "That whoever, yeah, he can't play." As soon as they say, "he can't play," you're persona non grata for at least five years. You better go to Siberia. 
That was a disadvantage compared to a guy who would come from somewhere else, Philadelphia, Chicago, whatever. You come in and make an impression. It was at school that I decided I'm not going to play any more of these club dates. I'm going to use my education credits, which I'd gotten along the way, to be a per diem substitute teacher. You basically get a call at seven o'clock in the morning, you get on the subway and you go to babysit. Not so fun. If you remember when your substitute teacher would walk into the room, it would be like a target. But it was a way of making a living, so I did it two days a week. It was $35 a day. I found a loft downtown and I was able to live on basically $300 a month. 
I ate very sparingly. I wouldn't quite call it living, but subsistence. In Manhattan it doesn't exist anymore, but in Chelsea, SoHo, there were gigantic lofts. You could have thousands of feet. I had one on 19th Street between 6th and 7th Avenues, 1,200 square feet, one big room. I had a piano, stove, hot plate, little refrigerator.
And I decided I'm going to play. I'm going to have jams. By then I knew what the story was, and I knew that for me, the only way that I could improve was through playing a lot. I wasn't ready to be on the scene. I wasn't going to be hired by anybody. But I had to play, play, play. It was man hours spent at the horn. If I set up a situation where everyone could come over all the time, which is what it became, I'll play all the time. So I made that situation for myself. It ended up that the other two lofts [in the building] became Dave Holland, the very well-known bass player, and Chick Corea, who were playing with Miles Davis. All three of us lived in this building, so the building actually became kind of famous in the end. That was where I started to see if I could really make the scene and just get good enough. The main thing was to play and get good. I'll teach two days a week and I'll see what happens. I drove a taxi for a while. You do what you have to do. Those days, most of the musicians were either bartenders, waiters, or drove taxis. I, because I had a degree, could do the teaching thing, which is a little more straight. 
And then I got a break. My first apprenticeship was with drummer Pete La Roca and Steve Swallow. I became the saxophone player in this quartet -- this is 1969 -- and from there started to get a reputation I guess. That led to Elvin Jones and Miles Davis, which in this business, at that time, meant you were ordained. You got the blessing.  The apprenticeship system still worked in those days. You served your time. Miles was with Charlie Parker, Elvin was with John Coltrane. You served your time, you put your dues in, and then the promoters, the club owners, the Village Vanguard, Birdland, whatever, they looked upon you as having earned your way. That's kind of the system I went through in the early '70s. And it worked. I was lucky. I finally got my chance.
Q: Can you talk a little bit about what those gigs were like? 
Dave Liebman: Well, Elvin Jones was somebody who I'd sat at his feet dozens of times as a teenager. Coltrane, that was my god -- still is. [Jones] was the fire for that band. To play, really to be with him, was something. That was amazing.  And then Miles was the top of the food chain, as far as being a sideman. You didn't go any higher than being with Miles Davis, at least as a saxophone player. If you were his saxophone player you were in. Charlie Parker, Wayne Shorter, Coltrane…you were in the line of the greatest.
So those three to four years, that apprenticeship period, was incredible. I was an aware kind of person. I was the kind of guy who could learn by watching. But I was young and you make mistakes. You're not sure who you are really, even though you're getting that seal of approval. You're not confident yet, at least I wasn't. But the main thing those two showed me was when you get on stage, it's all business. It's 150-percent business. 
Now remember, I'm young. You know, playing is fun, the girls like it. You think you're a jazz musician, you're cool and you're hip, it's New York City. But when you're on that stage with those guys, this is serious business and you better be on it. It's the essence of "being there," you know, being in present time. There's no past, there's no future. It's really kind of Zenned out in a way, when you think about it. The moment I'm playing, I call it being the King of the World. 
Let's say you take a solo five minutes and three minutes, and you play four times in an hour of that. That 20 minutes, you're on top of the kingdom there. I saw that with these guys; that was the main lesson I got. By the time I was in the mid '80s, I understood what I really got out of it. It takes that long to really get the lesson.
Q: How did your parents react to you going into jazz?
Dave Liebman: Not well, although very supportive, and at every concert. [They were] of course concerned about security. I mean, you're worried that your kid will not make a living, and that you'll have to support them. And of course the black mark that jazz had. But the big moment of truth was when I played Carnegie Hall with Miles in 1973, '74. I had played Carnegie Hall before with Elvin, but even my mother knew who Miles Davis was. He was legendary already by the '70s. Straight people knew his name.
So that finally kind of put the nail in the coffin. [My mother] said, "If you're here with this guy, I guess you're probably one of the best. So go ahead." It was cool. But there was a conflict from love. You know, I was eating macrobiotics. I went home for Rosh Hashanah dinner, and I said, "I have to have a macrobiotic chicken." My mother said, "What is a macrobiotic chicken?" The word macrobiotic, nobody even knew what it was. She said, "I don't know what you're talking about, but I'll go out and get it." She got it. I'm sitting there eating my chicken while everybody else is sitting there eating chicken from Walbaum's.
It was cute. My father was very cool. He would say to me, "How do you guys do it? You don't look at music, you don't look at each other, you don't talk, you get up and play. How do you do it?" I often use that to talk to laymen, my father being Mr. Layman, who loved music but couldn't understand how we played jazz without a conductor, [without] sheets in front of us, eyes closed. We don't seem to even have any kind of relationship with the person standing next to us, and then we'd go play this music. So he's like the symbol of Mr. Everyman when it comes to listening. It's great.
FREE LIFE COMMUNICATION
Q: Also, in the '70s you started the Free Life Communication. What was that about?
Dave Liebman: Well, I have some leadership abilities and am pretty organized in some ways. The early '70s was not a great period for jazz. It was rock and roll, Woodstock, Jimi Hendrix, Janis Joplin, Rolling Stones, Cream. So the jazz scene in New York was not the greatest at that time, for a variety of reasons. Also, New York itself wasn't in great shape. 
At one point, a friend of mine, drummer Bob Moses, said, "You know they have co-op in Chicago called the AACM. Maybe we should put something together." So with all the guys that had come up to my loft and played over this year or so -- this is '69 or '70 -- I just called everybody and said, "Maybe we should put together our own little scene and put our own concerts on. We can't just stay in the loft and play for ourselves." In the end, this is for people, it's not just for us. We called the meeting, we got a lawyer, we got a 501 non-profit, and we got a grant from the New York State Council on the Arts. We got the name Free Life Communication because we were all hippied out at the time. It's about communication, but it has to be free; it's our lifestyle. It was a big discussion. It was fantastic.
A very rich donor, the Rueben family, gave money to renovate a church on 36th and 8th. It was called the Space for Innovative Development. It housed the Nicolais Ballet Company, Joe Chaikin Videography, and maybe one other group. We were the music group. Somehow we got in. They came up to my loft to hear us play. The Ruebens in the limousine walked up three floors to my loft, which was spraypainted, with material stapled to the ceiling. They loved it because it was La Bohème. They said, "This is great, young people striving." It was true, we were. 
So we ended up in this amazing building. Beautiful wood floors, beautiful everything, clean, a Steinway piano they rented for us. We put on 300 concerts the first year, mostly very avant-garde. What we call free jazz, which was very en vogue in those days. Crazy music: eight saxophone players playing at the same time, three drummers. It was like communal freakouts, you know, tribal stuff. It was great. It was very famous musicians that are now among the leaders in their field. It went on for a few years, and I was head of it. When I finally started working with Elvin Jones and Miles Davis, I certainly didn't have time and certainly didn't need it in the same way. But it served a purpose. A lot of the guys, who had no chance to play, were able to say, "Ok, we're having a concert, three groups playing at the Space for Innovative Development." Your friends would come, and people sat on pillows. You know, it's beautiful.
It was idealistic, grassroots, and self-help. It was a pivotal event for me, not just for the music but because of the organizational aspect. I'm not going to call it heading a corporation, but [it taught me] how you relate to people when you're in a position of leadership. That was a very good lesson for me. Of course I made mistakes, but I learned. 
MILES DAVIS
Q: Someone told me there's a story involving Miles and why you starting focusing on the soprano sax.
Dave Liebman: The first real job I had was with a band called Ten Wheel Drive. This predates Miles and Elvin. It's 1969, it's exactly this period with the loft. It was one of the first jazz-rock groups. It was fairly successful with a major record company. Five horns, bass, drums, piano, and a singer who was a kind of Janis Joplin-like. Her name was Genya Ravan. She was great. She's still very active. That was the gig that got me out of teaching. It was $150 a week because you were on call 24 hours a day. If you didn't have a gig, you rehearsed. The guys who wrote [the] music were very sophisticated. It was kind of a groundbreaking band. 
I was the saxophone. In those days, saxophone meant you played all the saxophones, you played flute, and you played clarinet. It's what we call doubling; it was more like quadrupling. So I played clarinet, I played flute, I played tenor. And the guy said, "You've got to get a soprano because I wrote parts for the soprano. It's different from the other instruments." I went out and bought a soprano. That was my first exposure to playing soprano saxophone. Now with Elvin, the other saxophone player also played soprano, so we would switch off. But when I got to Miles, it was his On The Corner period. This is 1973, and that music was very loud. It was cacophonous in some ways. It was rock, funk oriented. The soprano was able to cut through the volume. So I ended up playing more soprano with Miles…because it's an octave lower.
Of course, this instrument became part of me. During this whole period after Miles, and then during one of my first groups that I had on my own as a leader, I played tenor, soprano, and regular C flute. I would play all three in the course of a night, no problem. By 1980, around 35 years old, I decided, "Enough playing around, I've really got to get good at one." It's true of art [that] to perfect something, you have to focus. That means you may have to let go of something you really love, like the tenor. I decided it's going to be one or the other and the soprano fit the bill for a variety of reasons. By that time, there were not that many soprano players. There are now. The tenor was way packed, one of the main instruments of jazz. Also, the soprano fit me. There was something about the soprano that felt better, felt more comfortable, felt like my voice. So these reasons led me to give up the tenor for 15 years. I used it for teaching until 1995, '96, and now I'm back on it. But the soprano became my main instrument, my main voice, probably my main reputation. It's like my left hand, an extension of my arm.
Q: After '74 you played with Miles Davis. What happens next?
Dave Liebman: Well, then you become a leader. In those days there was a record industry, and you were expected after [playing with] Miles Davis to do your own thing. It was almost an unspoken thing. You could not be a sideman anymore. That's the top of the food chain; you don't go down. If you go down, you might as well get out of the business. I knew that because Wayne Shorter did it, John Coltrane had done it. You were expected to have guys ready to play the music and to be business-savvy enough to get a gig. I could do that. I had Richie Beirach, I had my boys, I was ready. I was ready to jump, and I gave Miles notice.
I've always had a band. Over 35, 36 years, I've had only three or four bands. I keep bands together. I like to keep the same guys and I make sure that they stay with me and stay loyal. To me, that makes the music a little deeper than just doing one-night stands. That's fun, but there's nothing like having your guy there so you don't even have to say hello to him. I don't feel like saying hello, but that doesn't mean I don't like you. We can still play together. That's basically been the course since 1974. You continue on doing your own music and partaking with other people whose music you admire or would like to get with.
But the sideman thing legitimatized you. You were kosher, you were accepted, in your own eyes and in the eyes of whatever the industry is, or was in those days. Everybody would say, "Ok. He did his time." You had gone through the ranks. Being with Elvin Jones, Miles Davis, you earned your way. And you did earn your way. You were on the road around these personalities, as complex as they were. Especially Miles. That was not an easy thing to be around. But you had tasted the wine from the winemaker. You don't know anything until you stand next to somebody. When you stand next to somebody and play with them, that's a universe that's completely secret. Only those who've been there know that. It's like breaking the sound barrier. 
TEACHING JAZZ
Q: You're now equally as famous for being important in pedagogy and sax pedagogy. When did that become a direction?
Dave Liebman: Really by accident. I didn't teach; maybe I gave a lesson here and there. But I got a call from a very well-known educator, Jamey Aebersold, from the Midwest. The Midwest could have been Mars as far as New York was concerned. I didn't know who this guy was. 
He calls me up with that Midwest twang. He said, "I'd like to invite you to do a clinic." And I swear in my naivety, I said, "Clinic?  Medical?" "No," he said. "We're, students. We call it a clinic. Workshop, excuse me." We come to Hayes, Kansas, in the middle of January. He tells me I'm going to talk to saxophone players and I'm going to play with a couple of guys. I knew one of them. I said, "Sure, why not, it's a gig." Sure enough, there are 30 saxophone players there and 100 kids in the middle of Kansas. He said, "Would you like to do this in the summer? I do six of them in the summer, all over America." I said, "Sure I don't do anything in the summer." Well, that was an awakening, because he had a crew of guys that could teach. What we were doing, they were writing it down. What the bebop guys had done, they figured it out. They figured out how to go from A to B to C. They could teach a fly to sing the blues. These guys -- David Baker, Jerry Cocker, Dan Hurley -- were master teachers. It made me feel like I knew nothing. I'm the big honcho, I play with Miles, and I go in and these guys are way more educated than me. And they know how to talk to a 12-year-old kid, and get them inspired, make them laugh and enjoy themselves.
Now, this coincides with a period in my career after that explosion from Miles. I was on top, I was the hot guy. You get your little day in the sun, take it a couple of years. Then you go back to being normal. You're just another guy. So I was confronted with making a living. I'm certainly not going back to school teaching, and I'm certainly not putting a tuxedo on and playing for bar mitzvahs. I'm not going to be a sideman because it's a retreat. So there were a couple of options in those days in New York City. One was the studio scene, which meant doing commercials, TV shows, playing back-up. There were guys working from ten in the morning to ten at night on Broadway shows. Basically you were a cog in the wheel. There was no individuality. You came in, you were hired, you played what was on the page. There was that. Then there was being a teacher. I decided there's no way I'm going to play in the studios, I am not going to be somebody else for eight bars. I'm too me. I can't follow directions. And this teaching thing started to happen with Aebersold. It started to grow, and Dave Holland invited me to go do a workshop for the Banff Institute in Canada. I started getting calls, and I said, "I'm going to write some books because I have all this stuff in my brain. I don't care who reads it, I have to get it out there. I've got to get it organized." That's just my personality, completely type-A.
So I started writing books, started teaching, and I became known for this. The pen is definitely mightier than the sword. If a book gets around, you have an effect where you don't even know. You don't have to be there to do it. I didn't know that when I wrote the books. I said, "I'll write the books, I'll give away all my secrets, they'll never hire me to teach. They read the book, they don't need me." It only makes them want you more. They want the guy who wrote the book, in person, even though everything I say is in the book. It led to something I'm very proud of, which is this International Association of Schools of Jazz that I began in '87, '88. Our first official meeting was 1989. We just celebrated our 21st anniversary. Very much like Free Life Communication, these were skills I called upon years later. The ability to call the guy from Israel, the guy from Japan, the guy from Portugal, and say, "Hey, I think we should get together, I have an idea." It's no big deal, but nobody was doing it. I took it upon myself to organize the people whom I had contact with. In the '80s, after Jamey Aebersold, I began doing workshops and clinics everywhere in the world and met great people who didn't know each other. In those days, it was very separated, especially in Europe. I said, "You guys don't know each other and this is absurd. You're all teaching the same thing." You say Duke Ellington, it's the same in any language. You say Miles Davis, it's the same in any language. So I decided to use whatever credibility I had to ask people if they're interested in getting together. 
I picked a day. My publisher was in southern Germany, near Stuttgart. I said, "If you want this, meet me at one o'clock at the Yugoslavian restaurant. I will have a Slivovitz in front of me, and you will know me because you know what I look like. If I get a certain amount of people, we're going to have a meeting, we're going to meet for the next two days." Fifteen countries showed up. That was our first meeting. I have it on tape, I have pictures of it, it's great. We had the New School from New York City, we had Berklee from Boston. I had the Rimon School from Israel and I had a cat from Japan. We got them together and this now has been going on for 20 years. We just met in The Hague where our headquarters are and where our first meeting was. We had, I think, 22 countries with 28 schools.
The point is, jazz is a vehicle for cross-cultural communication. That's the mantra, that these people will know each other between countries because they know Duke Ellington or whoever. Hopefully, that promotes good music, gigs, and brotherhood -- all the good stuff. It's been successful, and I'm very proud of it. The main thing is I want the students to know each other. There are so many students everywhere in the world now. It's unbelievable. They see it and they love it. Jazz is something you love. Everybody loves it, once you get exposed to it. How could you not love it? You play, you do your thing, you're hanging out, you play with other people, it's great. For the students, it's new. So I think that this is the future in a way. Education has become the lifeline of the music now. It's where the interest is, and where the activity really is. Everybody asks me, "Why do you do it?" First of all, it's practical: it's making an income. That was number one. But the other thing is the payback. This is my way of thanking Miles and Elvin and Louis Armstrong. Passing this on is our job.
Our job is not to spread the music -- I really don't care about the music. It's the message in the music.  It's what that music's about -- even more important than playing. If you're not one of the five greats in an art form, then let's get to the real world and take care of business where you can have an effect.
PHILOSOPHY OF JAZZ
Q: The one thing I want to tie up is that one-liner from your father about, "How do you guys do it?" How do you do it?
Dave Liebman: It's a combination of knowledge and facts. It's learning a language, the syntax and the grammar and all that. And that's book work, paper work. There's no magic to that, there's no talent. You read, you learn, you memorize, just like we do when we were in school. Putting it all together into a cohesive thing is also possible to do now because we have a lot of instruction. To get to the level of expertise and to be something that's compelling for people to listen to…in the end that's what it's about. Because in the end, we are entertainers. We like to think of ourselves as art for art's sake, up in the ivory tower, making this great stuff. But the truth is, somebody's paying us. Therefore we have to be able to communicate. Now, what you communicate and what you have to say is based on who you are. What this comes down to, and what is unteachable, what is beyond words, is your world view, and who you are on a human level.
What you're hearing from me when I play is who I am. Now, it's not literal. Music is the most abstract of all the arts. I can tell you I'm playing blue and you could say, "Sounds like red to me." What do I know? I don't know what you hear, what you see. So you've got to have something to relate to everybody else. When you go out there and hear me, you may get nothing [or] you may get something. But at least I'm coming from a point of view, and from a vision, and from a feeling of what I am. That's really what the music's about. So after we learn the language, we learn who we are. And that's philosophical, that's outside the music. When I get good students, I go, "Ok, the horn, we're over with that. We're done with the music. Now it's other arts." It's humane, it's philosophical, it's spiritual. Somehow you've got to deal with that. If you're going to play that stuff, you've got to deal with where the music goes. The whole thing is for people to get a message. You can't do that unless you've got something to say. That is not in a book.
Music is such a heavy thing. There's a power there that's beyond words, more so probably than most other things. Love and all that, this is what that is. This is a manifestation of that. Your job is to find out why and how that works in relation to you, and then hopefully, that person over there gets something that's of value.
Q: Let's talk about the ballad.
Dave Liebman: When you play a melody, you're able to tell the story through sound. The notes, of course, are a tune. We play this song called "Master of the Obvious." Sometimes I get titles and I actually write for the title. I love programmatic stuff. I love to start with an image or a person, something like that. Most of my music is that way. But often times you write a tune, and you do the title of what's around you that day or something. Anyway, this is a ballad. The melody is quite exposed. So my job here, my challenge is to give it life on the saxophone.
I mean, I could play it 30 different times, 30 different ways. I'm playing mostly what's on the page. Sometimes I add little flourishes, but I'm changing the color. I'm making it louder, I'm making it softer. I'm using vibrato, you know, shaking of the voice. I'm using different articulation, like speech. I'm using dynamics, very loud, very soft. I'm emoting maybe a little aggressive feeling, maybe very gentle feeling. Maybe it changes mood midstream from aggressive to gentle and everything in between. Of course, words fail us here. But in the end, I am free and should be able to express it in any number of ways based on the moment. The advantage that we have next to the classical guys is that we are expected to be in the moment and change it. The classical guy is supposed to do what Beethoven asked. Now when you get to the level of [Artur] Rubinstein, Horowitz, Yasha Heifetz, who transcend the written page, they take a Beethoven sonata and yes, they make it their own.
But they still have to observe, depending on who it is, what Beethoven asked for, what Mozart asked for. Now, even if it was somebody else's tune, I'm free to do what I want in the moment. I don't have a plan. Of course, it is predicated on the ability to be able to have the imagination to transcend the instrument and go immediately to sound. That's where the years of practice come in. On paper it seems, "Oh, just come in and play it the way you want," which was my father's comment. Well, we all play what we want, but it's based on years of developing a rapport with the instrument. There is a direct line between hearing and the body and this piece of brass. All this isn't playing itself. 
So we have a combination of the technical and the intellectual and the emotional and the ability to be able to combine all these things. I refer to it in my teaching as the "h club": head, hands, and heart. Head being the thinking, you know, that's an F-sharp. Hand is this technical stuff, which means in this case the breathing, playing a note, and fingering. Of course, heart, in the end, is the story. What we talked about before. So you're looking for, in a perfect world, 33.33333 percent of each one at any given moment. The greatest artists are guys who have a pretty good balance, most of the time. 
Maturity as an artist is not necessarily gain more, do more, faster, quicker. It's your ability to get to the heart of the music. You have a wiz kid -- and we have a lot of wiz kids now -- they're great, but there's no way they can play at the maturity level of a 40-year-old person. They can't because they haven't lived it. So we are trying to always combine this whole hand, head, heart thing into one compact whole that is convincing and in the moment. 
That's the conversation, that's the beauty of the jazz. The conversation is ongoing based on your ability to react to the other person. We have a road map of this particular tune, but we're pretty loose in what we do it in. There's no plan. Of course, after a few times of playing it, a format becomes well known. But in general, we're really trying to be fresh. That's the freedom that is afforded us as jazz musicians. I think that classical guys should envy us in that respect. 
Q: The only other thing I was interested in is just that idea of the perfect note.
Dave Liebman: The perfect note can never really happen. It can never be. Maybe the moment before you pass there's a chance to play the perfect note because the force says, "You don't have another shot." I certainly would be interested to know, but I won't be able to think about it after. It's like we're created to get as close as possible to the light. And maybe the moment before it goes down and the light gets out, there's that little payback. "Ok, you did your work, boom, you got it." But you're not going to be around to enjoy it, at least not in this world. We don't know what's on the other side, but it keeps us going for the perfect note. Of course, in some cases, it's a thing of, "Can I ever play the perfect solo?" Now, what is a perfect solo? I don't know. To students I say, just to give them something, "[The] perfect solo, if you saw it on paper, would stand up to the rigor of compositional analysis." Now Steve Swallow, he's one of the most perfect improvisers in the world. Every solo he takes could be perfect. Now, I'm sure he would say, "No, no, no, Lieb," because he has another standard. But when I hear him solo, the sound he gets, and the vibe he gets, and his musical facts that he's playing, the knowledge…to me that's like top of the line. I think he would probably say, "Oh, I'm not anywhere near it."  That's part of the human thing, we're searching all the time. But I think that's probably the reward at the end of the tunnel. I hope. I'll let you know if I can.