Lou Donaldson
Saxophonist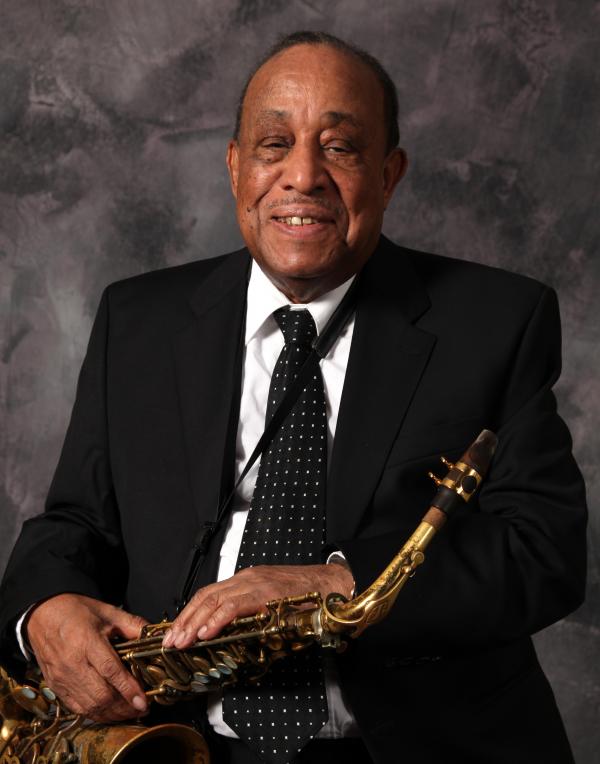 Bio
When it comes to a jazzy soulful groove, it doesn't get much groovier than Lou Donaldson. His distinctive blues-drenched alto has been a bopping force in jazz for more than six decades. His early work with trumpeter Clifford Brown is considered one of the first forays into hard bop, and his first recordings with organist Jimmy Smith led to the groove-filled jazz of the 1960s and '70s.
Donaldson began playing the clarinet at age nine, and by 15 was enrolled in North Carolina A&T College in Greensboro, where he would later receive a BS degree. He was drafted into the United States Navy in 1945 and became a member of the Great Lakes Navy Band—which gave Donaldson the opportunity to play with older musicians such as Clark Terry, Ernie Wilkins, and Luther Henderson—playing both clarinet and alto saxophone. Following his time in the Navy, Donaldson eventually moved to New York City in 1950 on the advice of Illinois Jacquet. He attended the Darrow Institute of Music on the GI Bill but played at the clubs in Harlem at night. Charlie Parker was initially an influence on Donaldson's sound, as he was on just about every saxophonist who followed him, but the younger musician eventually developed his own style.
Alfred Lion, co-founder of Blue Note Records, heard Donaldson playing at Minton's Playhouse and invited him to record for his label. First as a sideman with the Milt Jackson Quartet (later the Modern Jazz Quartet), Donaldson was instrumental in bringing Clifford Brown and Horace Silver to Blue Note, and made the recording with Art Blakey, Night at Birdland, considered one of the first in the hard bop genre. Donaldson was also instrumental in getting many legendary musicians their debut sessions with Blue Note, including Grant Green, Blue Mitchell, John Patton, Ray Barretto, Curtis Fuller, and Donald Byrd.
During the 1950s, Donaldson spent much of his time as a bandleader touring with a band that featured organist John Patton. Donaldson began using the organ-saxophone format exclusively, which led to his recording on Jimmy Smith's seminal recording of the late 1950s, The Sermon. He has gone on to employ a variety of other great organists through the years, including Dr. Lonnie Smith (along with George Benson on Donaldson's acclaimed recording Alligator Bogaloo), Jack McDuff, Charles Earland, Leon Spencer, Pat Bianchi, and Akiko Tsuruga. The organ-sax groove sound—which Donaldson called "swinging bebop"—helped, for a time, make jazz as popular as it had been during the swing era.
Donaldson is the recipient of an honorary doctorate of letters from his alma mater—now called the North Carolina Agricultural & Technical State University—that also awards an annual scholarship in his name to the school's most gifted jazz musician. He was also inducted into the International Jazz Hall of Fame in 1996, among other honors.
Selected Discography:
Art Blakey, A Night at Birdland, Vol. 1, Blue Note, 1954
Blues Walk, Blue Note, 1958
Alligator Bogaloo, Blue Note, 1967
Live in Bologna, Timeless, 1984
Relaxing at Sea, Chiaroscuro, 1999