Melba Liston
Trombonist, Arranger, Composer, Educator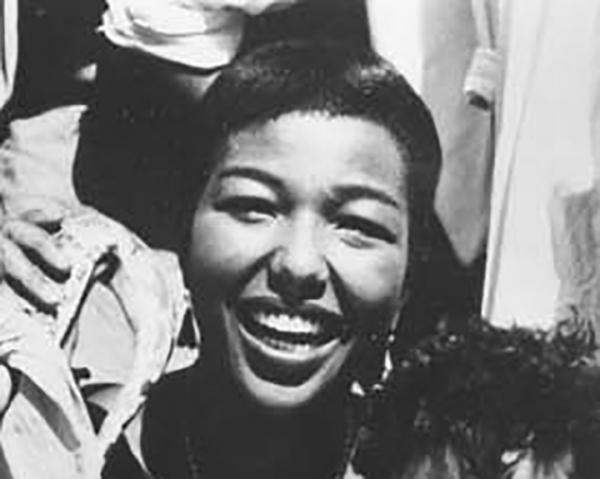 Bio
Although a formidable trombone player, Melba Liston was primarily known for her arrangements, especially working with Randy Weston, and compositions. Growing up mostly in Los Angeles, some of her first work came during the 1940s with two West Coast masters: bandleader Gerald Wilson and tenor saxophonist Dexter Gordon. In Gordon's small combos, she began to blossom as a trombone soloist, and Gordon wrote a song as a tribute to her, "Mischievous Lady." Despite her obvious talent as a soloist, Liston became an in-demand big band section player, which likely fueled her later work as an arranger. During the 1940s, Liston also worked with the Count Basie band and with Billie Holiday.
Following a brief hiatus from music, she joined Dizzy Gillespie's bebop big band in 1950, and again for two of Gillespie's State Department tours in 1956 and 1957, which included her arrangements of "Annie's Dance" and "Stella by Starlight" in performances. She started her own all-woman quintet in 1958, working in New York and Bermuda, before joining Quincy Jones' band in 1959 to play the musical Free and Easy. She stayed in Jones' touring band as one of two woman members until 1961.
In the 1950s, Liston began a partnership that she would return to on and off for more than 40 years. From the seminal 1959 recording Little Niles through 1998's Khepera, Liston was the arranger on many of Randy Weston's albums. Her arrangements, with a powerful base of brass and percussion and expressive solo performances, helped shape and embellish Weston's compositions.
Other affiliations during the 1960s included co-leading a band with trumpeter Clark Terry, and writing for the Duke Ellington orchestra, singers Tony Bennett and Eddie Fisher, and the Buffalo Symphony Orchestra. During the 1970s, she worked with youth orchestras in Los Angeles, continuing to write for Basie, Ellington, and singer Abbey Lincoln. Liston also became a staff arranger for the Motown label. Later that decade she took up residence in Jamaica, where she taught at the University of the West Indies and was director of Popular Music Studies at the Jamaica Institute of Music.
Slowed by a stroke in 1985, which effectively ended her playing career, she was able to resume work as a composer and arranger in the 1990s through the aid of computer technology. Liston's career helped pave the way for women in jazz in roles other than as vocalists.
Selected Discography
Dizzy Gillespie, Dizzy In South America, Vol. 1 & 2, CAP, 1956
And Her 'Bones, Fresh Sounds Records, 1956-58
Quincy Jones, Q Live in Paris, Warner Brothers, 1960
Randy Weston, Tanjah, Verve, 1973
Randy Weston/Melba Liston, Volcano Blues, Verve, 1993