Terri Lyne Carrington
Drummer, Composer, Educator, Producer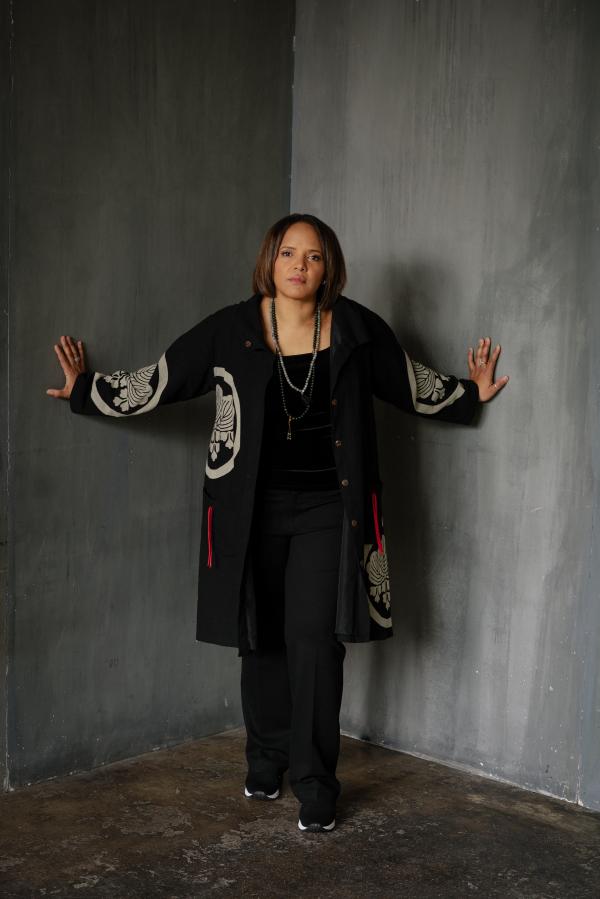 Bio
Terri Lyne Carrington has remained a powerhouse drummer in jazz since the 1980s but has also vigorously turned her attention over the last 15 years to empowering the next generation. With outstanding versatility, she excels as a composer, bandleader, producer, and educator. Additionally, she is the founder and artistic director of the Berklee Institute of Jazz and Gender Justice, created to address gender equity in the jazz field and the role that jazz can play in the comprehensive struggle for social justice.
With a grandfather and father who were musicians, Carrington grew up with jazz around her. She started her professional career in Massachusetts at ten years old when she became the youngest person to receive a Boston Musicians' Association union card and played her first professional gig with Clark Terry (becoming his regular drummer in 1983). She was offered a full scholarship to Berklee College of Music at the age of 11 after being heard jamming with Oscar Peterson.
Carrington moved to New York City in the 1980s, quickly emerging as an in-demand drummer. In 1989, she moved to Los Angeles, where she gained recognition on late night television as the house drummer for both the Arsenio Hall Show and Quincy Jones' VIBE TV show. Her debut Grammy-nominated album, Real Life Story, was released in 1989 also.
After touring with Wayne Shorter and Herbie Hancock for much of the 1990s, she pursued a solo career. Her recording history involves a complex and inventive merging of jazz with other styles, such as funk-fusion and rhythm-and-blues, and her recording projects involve many of the artists with whom she has worked previously. The Mosaic Project featured a cast of all-star women instrumentalists and vocalists, including Geri Allen, Dee Dee Bridgewater, Dianne Reeves, and Esperanza Spalding. Her next recording was a radical revision of the 1963 recording Money Jungle by Duke Ellington, Charles Mingus, and Max Roach. She won Grammy Awards for both albums, including Best Jazz Instrumental Album for Money Jungle, the first woman to win in this category. In 2019, she continued her experiments in genre-blending with a political undercurrent on Waiting Game, a triple-crown winner of the Downbeat Critics polls.
In addition to producing and performing on her own albums, she has performed on more than 100 recordings and has produced other artists' projects, including saxophonist Tia Fuller's album Diamond Cut in 2018 and Dianne Reeves' Grammy-winning album, Beautiful Life, in 2014. She has received two honorary doctorates, from Manhattan School of Music (2020) and from Berklee College of Music (2003), as well as the prestigious Doris Duke Artist Award in 2019. She is also currently artistic director for Detroit's Carr Center.
Selected Discography
Jazz Is a Spirit, ACT, 2001
Structure, ACT, 2003
The Mosaic Project, Concord Jazz, 2011
Money Jungle: Provocative in Blue, Concord Jazz, 2013
Waiting Game, Motema Music, 2017
This honor and distinction serve as a beautiful recognition of my dedication to preserving, promoting, and furthering this incredible art form of which I love dearly. I'm beyond thrilled to be acknowledged by the National Endowment for the Arts for my contribution to jazz as a drummer, composer, producer, and gender justice advocate. I'm inspired even further to continue working and developing in all of these areas for the advancement of the music, and for all the Jazz Masters and musicians that have come before me, as well as those yet to come.