Makai Keur and Julian Watson Recording Session
Keur and Watson's song Charles' Song, centers on Charles Williams, a soldier fighting in Australia's Great Emu War of 1932. Charles has just found out that Mavis--the woman he loves--has been with his commanding officer and "brother in arms" Major GPW Meredith. The song that begins on a reflective note quickly shifts to darker thoughts of revenge. Full lyrics are available here.
Here is the song as Keur and Watson submitted it in spring 2019. That song was the starting point for their weekend workshop in August with mentor Shakina Nayfack and music director Benjamin Rauhala.
Below is a video of the final song with scenes from the recording session.
The professional ensemble for Keur and Watson's song is listed on the program page with Derek Klena as lead vocalist. Klena was in Broadway's Anastasia and will be in Jagged Little Pill on Broadway. Bios for Nayfack and Rauhala are posted here.
Note: Julian Watson was not able to attend the October 21 recording session.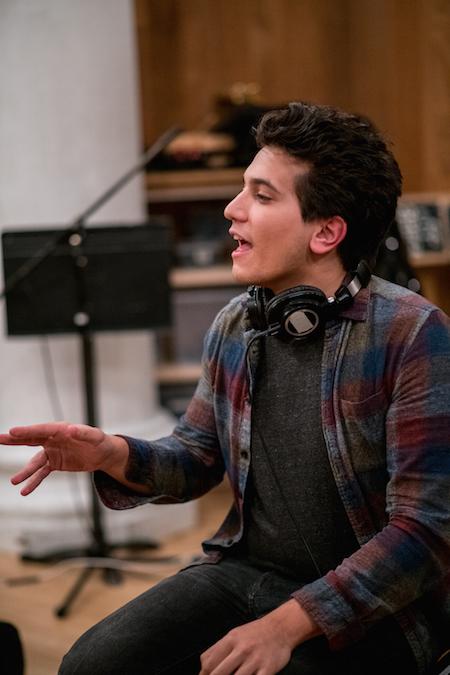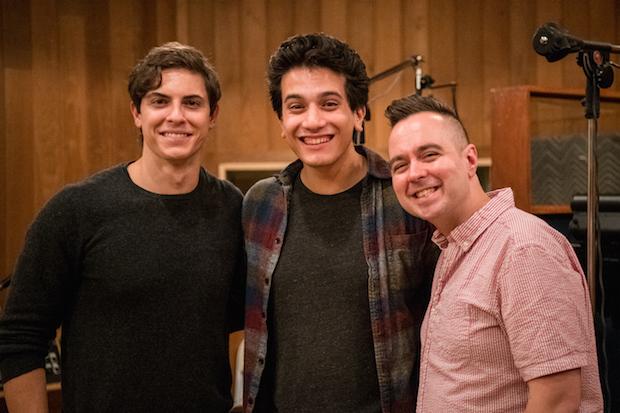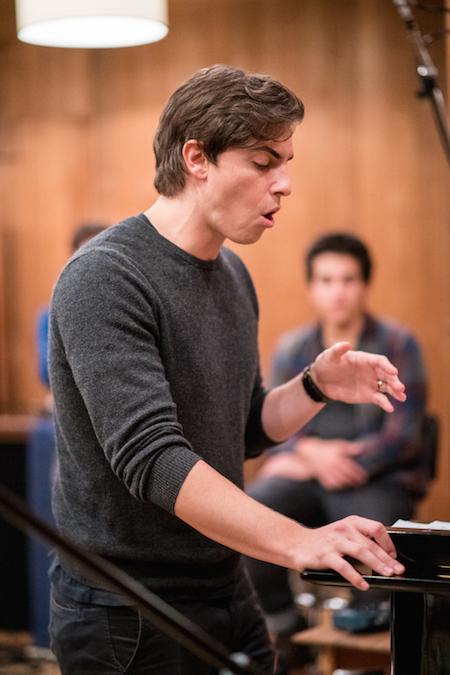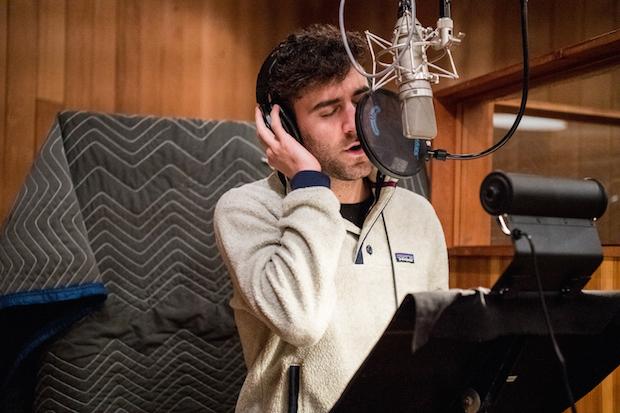 In an interview before his recording, Keur said,
"This process has been really eye-opening for me." He continued, "Working with Ben [Rauhala] and Shakina [Nayfack], especially, I realized . . . everyone structures the business differently and the way they write songs is very different. It makes me excited to learn about other places and other types of ways that the industry structures the songwriting process."
Additional photos and b-roll are available upon request by emailing hutterv@arts.gov.