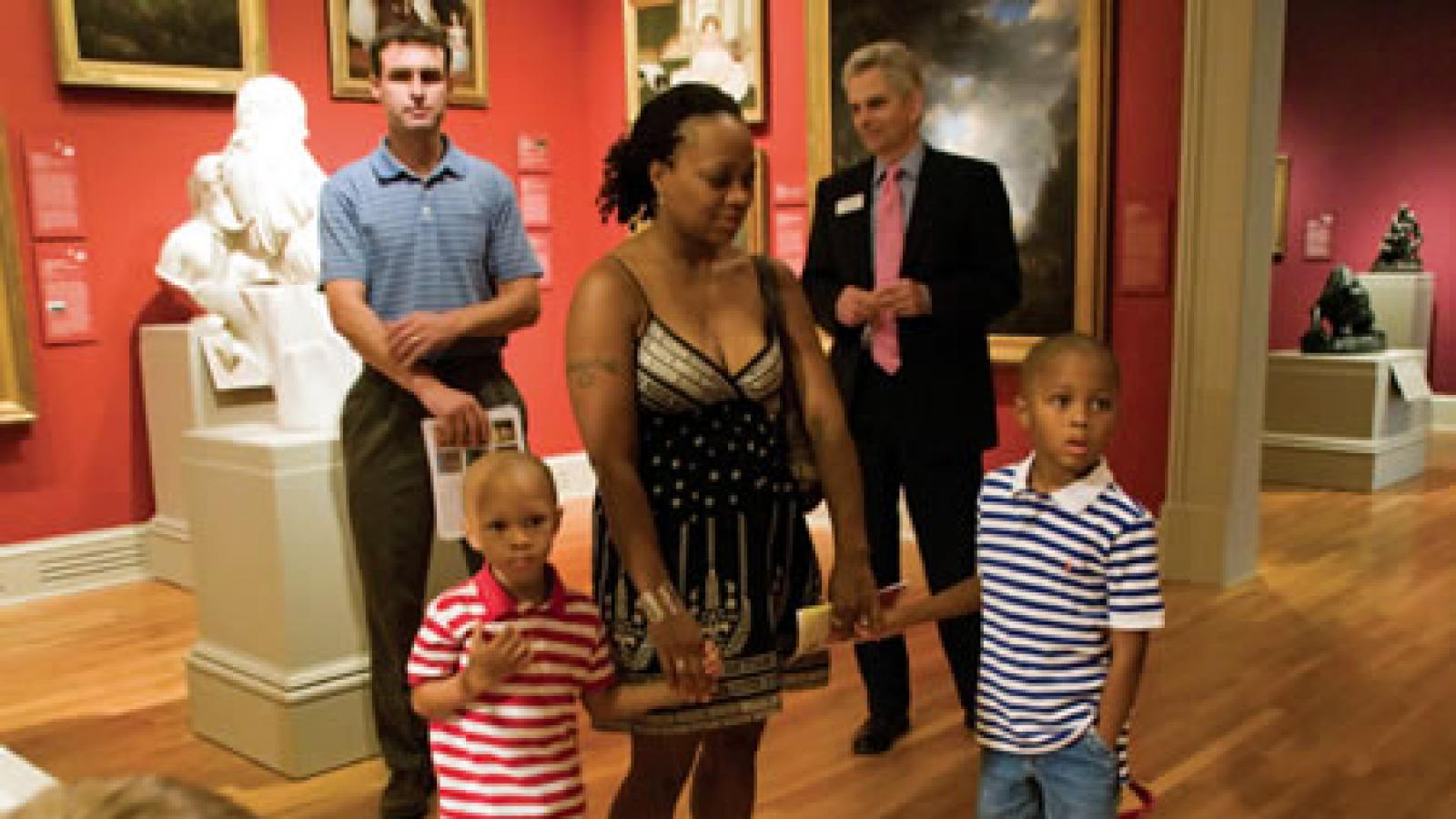 Last summer, the McCaffery family moved from the United States Air Force Academy in Colorado to what could almost be considered a foreign country: New York City. "It was definitely a transition," said Nell McCaffery, whose husband Tim is in the Air Force. Her family's cost of living skyrocketed, car trips were traded for subway rides, and the great mass of humanity was always just one step outside their door. At the same time, so was culture. As the McCafferys and their two sons explored their new home, they visited nearly 20 museums, from El Museo del Barrio in Spanish Harlem, to the New York Transit Museum in Brooklyn, and the New York Hall of Science in Queens. Along the way, they stopped for soft pretzels, admired architecture, and figured out their routes on the subway lines. McCaffery said their museum excursions were a great way to get to know the city. And despite steep admission prices, it was surprisingly cost-effective.
Every museum the McCafferys visited was participating in Blue Star Museums, a program that offers free admission for all active duty military personnel and their families from Memorial Day to Labor Day. Now in its third year, the program is a collaboration among the NEA, Blue Star Families -- a not-for-profit that supports those facing the unique challenges of military life, the Department of Defense, and participating museums. This summer, the program has already registered more than 1,800 museums, including art museums, science museums, historic homes, botanical gardens, and children's museums across the country. Any and all museums are welcome to join, ensuring that every family, no matter their interest or geographic location, can find their ideal field trip destination.
Without free admission, McCaffery says her family would have had to pick and choose their museum visits; living in New York City isn't easy on an Uncle Sam salary, she noted. Instead, they were able to have their fill of Manet, Monet, and everything in between. "It exposes your kids to so much," McCaffery said. "It's so easy to give your kids an electronic device…[but] you're more connected when you're going to a museum. You might not be reading every single thing, but you find something your kid likes, and you discuss it and how it hits them in the world. It's more quality family time."
The idea for the program first developed during a conversation in March 2010 between NEA Senior Deputy Chair Joan Shigekawa and Kathy Roth-Douquet, the founder and CEO of Blue Star Families. Roth-Douquet, whose husband is a colonel in the Marine Corps, had experienced firsthand the powerful effect that museums can have. When her family was stationed in London in 2007, she and her children took frequent trips to the Science Museum and the Natural History Museum. Because those museums are government-subsidized and free for the public, "my kids went all the time," Roth-Douquet said. "I felt like it really changed their lives. It really opened them up and gave them a perspective and gave them an opportunity that they wouldn't have had otherwise."
When the family's next change of station found them in a small, Southern town typical of many military bases, Roth-Douquet realized that her family's experience in London wasn't quite the norm. "It struck me that most military children don't get the opportunity to go to many museums, because they live remotely," she said. "On top of it, a lot of museums in America are pretty expensive."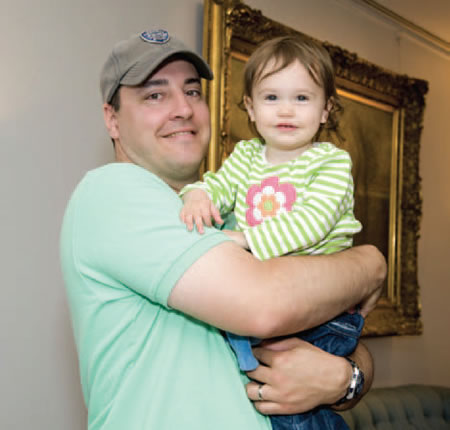 As Roth-Douquet and Shigekawa spoke, Roth-Douquet proposed a long weekend of free museum admission. Shigekawa went a step further, suggesting the NEA reach out to museums and see what they thought of a summer-long program. "There was no budget allocation for this. It was simply an idea," Shigekawa said. "The thing that was most exciting to me was that the museums were happy to do it, and grateful to have the platform to give back." With a few key museums on board, including the Metropolitan Museum of Art, the Phoenix Art Museum, and the Museum of Contemporary Art Chicago, the program was on its way. Just two months after that initial brainstorm, the program launched in San Diego, with more than 600 registered museums nationwide.
As the program has grown, Roth-Douquet hopes that it will become an ingrained component of the summertime "battle rhythm." Roughly one-third of military families undergo a PCS, or permanent change of station, every summer. This usually means piling into a car and driving across the country, often visiting family and friends along the way. Without having to worry about admission costs for multiple family members, Roth-Douquet hopes that museums will make it onto the list of scheduled stops, creating a new generation of museum-goers in the process.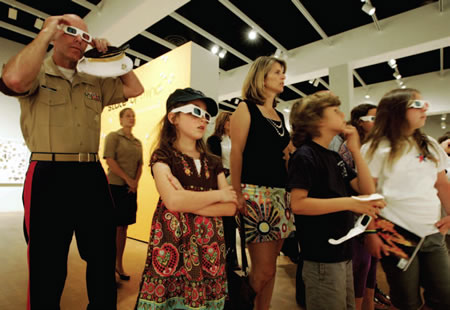 Even for families who aren't on the road, the program can offer a kind of backyard sightseeing, connecting or reconnecting them with their community. At a recent Blue Star Museums event at the Please Touch Museum in Philadelphia, Laura Foster, president and CEO of Please Touch, said, "We feel it's really important that families that are stationed here for whatever length of time feel part of the Philadelphia community, and one way to do that is to reach out to them, and welcome them, and make it affordable for them."
It's a sentiment that museum directors across the country seem to agree with. At the Barnes Foundation, which moved its main campus from Merion, Pennsylvania, to downtown Philadelphia last May, the promise of a lucrative grand opening season was overshadowed by a desire to give back. "The notion of supporting troops and their families is something which is very noble, especially since so many people who have gone overseas and come back have had very disturbing, deeply traumatic experiences. There is an element in museums that is healing," said Barnes Director Derek Gilman. After thinking a moment, he added, "You'd have to find a good reason not to join the Blue Star Museums program."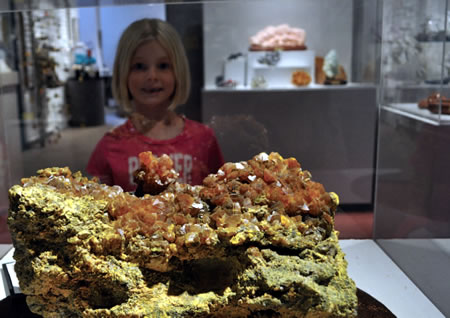 Roth-Douquet thinks that experiencing culture is especially important for military families, as it offers reminders for why people serve. "What we fight for in the military is not for the borders of the country and dirt in between them," she said. "It's for what America stands for, and the things that America is -- its patrimony. The things that last are the things that are gathered in museums. So I think for a military family to have access to museums, which are not just art but history and science and all other kinds of treasures, that's very tied to who we are and why we do what we do."
But while museums can help you remember, they can also help you lose yourself and forget. And sometimes, that's the only way to get through the day. Daniel MacDonald III is a captain in the Philadelphia Police Department, and a military intelligence first lieutenant in the Army Reserves. In the past decade, he has served two tours of duty in Iraq, leaving his wife and children behind. At the Please Touch event, MacDonald said in his remarks that, "The easiest part is going to [fight]. Staying home must be murder." He later elaborated, explaining, "When you're deployed, you're so busy that you're able to not focus on being away. [Your family] has to worry about you every day of the week, and mow the lawn, and pay the bills." There are missed birthdays, missed softball games, and missed bedtime tuck-ins. A trip to a museum can ease, if only momentarily, the daily stress and loneliness by providing a sort of cultural escape.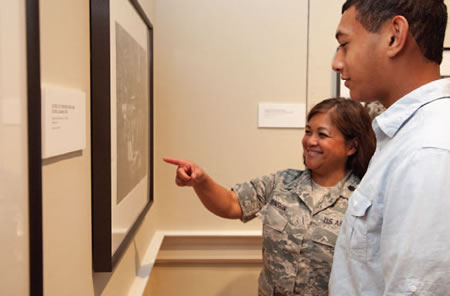 There's at least one other benefit, perhaps the most important one of all. "My kids coming to things like this made them feel special," MacDonald said. "They feel like Daddy's a hero."