Bill Holman
Composer, Arranger, Saxophonist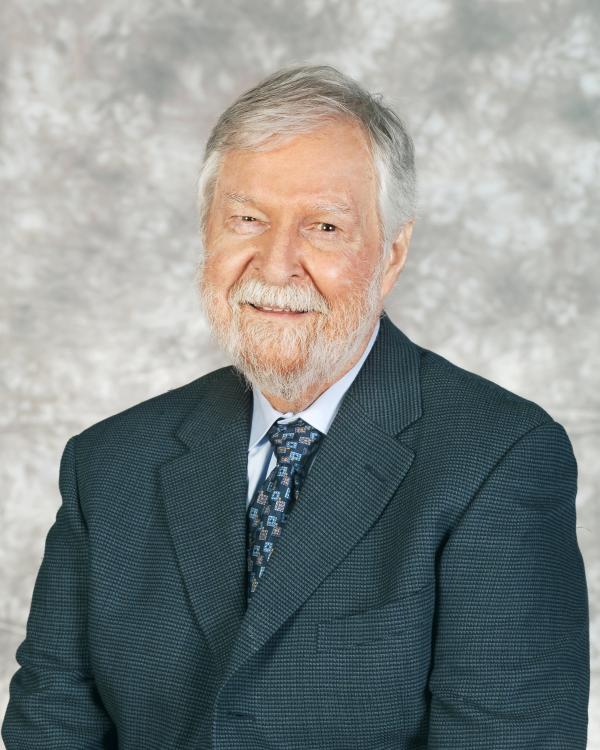 Bio
"Jazz is America's unique contribution to the art of the world, and I am proud to have my contributions recognized by the awarding of this honor. The list of past and present honorees contains most of my heroes and influences, and to be included among them is truly humbling and gratifying."
Bill Holman's unique and complex arrangements have long been appreciated by musicians and critics alike, although he is best known on the West Coast.
He took up clarinet in junior high school and tenor saxophone in high school, by which time he was leading his own band. After serving in the U.S. Navy and studying engineering, Holman decided in the late 1940s that he wanted to write big band music and enrolled at the Westlake College of Music in Los Angeles. He also studied composition privately with Russ Garcia and saxophone with Lloyd Reese.
By 1949, Holman's career was well underway. After writing for Charlie Barnet, in 1952 he began his association with Stan Kenton, for whom he would compose (and perform) for many years to come. During the 1950s, he also was active in the West Coast jazz movement, playing in small bands led by Shorty Rogers and Shelly Manne and co-leading a quintet with Mel Lewis. During the following decade, Holman expanded his writing efforts, working for bands led by jazz greats such as Louie Bellson, Count Basie, Bob Brookmeyer, Woody Herman, Buddy Rich, Gerry Mulligan, Doc Severinsen, and others. In addition, he wrote for high-profile vocalists such as Natalie Cole (including her Grammy Award-winning album Unforgettable), Tony Bennett, Carmen MacRae, Anita O'Day, Mel Torme, and Sarah Vaughan.
In 1975, Holman launched the Bill Holman Band but recording was elusive; the recording of The Bill Holman Band in 1987 was his first release as a leader in 27 years. Since 1980, Holman increasingly has become more active in Europe, including writing, conducting, and performing extended works for the WDR Symphony Orchestra in Cologne, Germany, and the Metropole Orchestra in the Netherlands.
To date, Holman has received 14 Grammy nominations and won three Grammy Awards: Best Instrumental Arrangement of "Take the 'A' Train" for Doc Severinsen and the Tonight Show Orchestra (1987); Best Instrumental Composition for "A View from the Side" for the Bill Holman Band (1995); and Best Instrumental Arrangement of "Straight, No Chaser" for the Bill Holman Band (1997). He was voted "Best Arranger" in the JazzTimes Readers' Poll four times; and received the "Arranger of the Year" award three times in DownBeat magazine's Readers' Poll and Critics' Poll.
In 2000, the Bill Holman Collection of scores and memorabilia became part of the Smithsonian Institution's permanent collection in Washington, DC. In 2006, he was inducted into the Rutgers Jazz Hall of Fame, and in 2008, he was doubly honored: a Golden Score Award from the American Society of Music Arrangers and Composers and a place in the American Society of Composers, Authors and Publishers Jazz Wall of Fame.
Selected Discography
The Fabulous Bill Holman, Coral, 1954-57
Bill Holman's Great Big Band, Capitol, 1960
The Bill Holman Band, JVC, 1987
Brilliant Corners: The Music of Thelonious Monk, JVC, 1997
Hommage, Jazzed Media, 2005-06
Interview by Molly Murphy for the NEA
August 12, 2009
Edited by Don Ball
FIRST BAND
NEA: In your childhood, did you have any particularly memorable experiences, pivotal experiences that directed you down a path of music?
Bill Holman:  No. When I was very small I wasn't exposed to music hardly at all because my family was very unmusical.  We didn't even have a record player in the house. I didn't even think much about music until I was in junior high school and they gave all of the incoming students a music aptitude test, and I did pretty well on that test. And so in a few weeks the band director came around and  asked me if I'd like to be in the band, if I'd like to play clarinet because that was the instrument they had the most of. So I said sure, and I realized that there was music after that.
And then about that time I started listening to the radio, and at that time radio consisted of a lot of  record shows, music shows, disc jockeys. And at the time top 40 in music was all big bands, so I had several years of listening to big bands on the radio.
NEA: Who were you listening to most?
Bill Holman: I think the Basie band caught my ear. Most writers always say they got interested in Duke first. But his music was so different that it seemed like it was from another world, and it didn't really apply to me. But the Basie band with Lester Young and Jo Jones and a really terrific feel -- they had really got to me because rhythm is the most basic department of music. I couldn't relate all of this to the clarinet too much, except for Benny Goodman and Artie Shaw.
But it really made an impression on me, and I started thinking more about being one of those guys in that band. Of course, this is all in the back of my head. I didn't talk to anyone about it. So I got into high school, and a friend of mine and I decided we'd buy saxophones and we went to the local music store -- that was in Santa Ana, California.  I went to the local music store and he had two saxophones, an alto and a tenor. The tenor cost $15 more than the alto and I happened to have that extra $15 so that's how I became a tenor player. Then I started a band and we played stock arrangements and we would come up to Los Angeles on the Pacific Electric Red Car at the time, that terrific transportation system which is long gone.
We'd come up to LA occasionally to buy arrangements, and this big music store in downtown LA was just like nirvana. They had this enormous counter just covered with stock arrangements of tunes by all of the popular bands and all of the popular records and everything. They cost 75 cents a piece these charts. And we would pick up a few of them and take them back and try to get them down.
NEA: And you had a little ensemble of friends?
Bill Holman: Yes, it was a small big band. Kind of a normal size at that time was five brass and four saxophones and three rhythm [players].
NEA: This wasn't organized through school or by the school?
Bill Holman: No, we did it ourselves, because Santa Ana was one of the best high schools in the nation but they had no music courses other than music appreciation and the orchestra. There were no harmony classes. Naturally no jazz history classes or anything. They didn't emphasize music all that much, so we were on our own with this band and we had no one to tell us what to do. And the band must have sounded terrible. Fortunately, we have no record of it, but we thought it was nice.
ARRANGING AND COMPOSING
NEA: And then how did you fill in your understanding of arrangements and of composing? What made you get more serious about it?
Bill Holman: Well, towards the end of my high school years I got interested in the arrangements and how they came about and who did them and how did they do them and things like that. But in this town there was only one professional musician that I knew of, and he was a piano player that played for the ladies' afternoon teas. I knew he wouldn't be any help, and there was nobody I could ask about all of this stuff. So lacking the ambition to maybe deconstruct some of these charts and find out what they look like on a score -- of course, I didn't know what a score was either -- I just put it off. And then I graduated and went in the Navy for a couple of years and did no music in the Navy.  And when I got out of the Navy, my mother (who was really afraid that I was going to want to be a professional musician) told me about a course that was being offered at LA City College where they taught you arranging classes and ear training and things like that. She told me about it. I never could figure that out about mother.
So I came up and went through the enrollment process and everything and finally got through the head of this program. And I had to pass an interview with him, and he asked me what my experience was and this and that and decided that I wasn't qualified to get in the program. At that time there were a lot of guys getting out of the service, and there were a lot of name and semi-name players that were coming to town to get their union cards and stay here and work to give themselves some kind of income. While they were waiting for their cards they enrolled in the schools under the G. I. Bill. So his band was just chalk full of good players with good reputations and everything, and that's why I didn't make it. And I got to know this guy after a few years and we had quite a few laughs about that, because I was starting to get a reputation.
While I was in the navy I studied engineering. So I decided that I would go back to UCLA and finish my engineering [degree] and lasted one semester. When I was still at UCLA I had gone down to Central Avenue a few times to some sessions, and I met some guys and started actually doing a few gigs around.
 And at one of these sessions somebody said, "Well, if you're looking for a music school why don't you talk to Britt because he's been going to this school and he said it's really great." So I talked to Britt Woodman -- who was later on a star with the Ellington band -- about it. He said, "Yes, they've got arranging classes and they've got bands so you can hear your arrangements played and even take private instruction on your horn." I said that sounds like it. So then I had to convince the Veteran's Administration that I wanted to switch my G. I. Bill to a private music school from a place like UCLA, and that was tough because they didn't want to hear about my wanting to be a musician instead of an engineer. That just didn't fit their profile of a successful student. But I finally prevailed and I went to this school called the Westlake College of Music. I had so much big band material stored up in my head from those years of listening as a kid that I was able to start writing arrangements very, very quickly, as soon as I learned a few of these things that I should have figured out myself.
NEA: Meaning just basic theory and harmony.
Bill Holman: Yes. And what to do with passing tones that aren't in the chord and things like that. So I started writing charts and that was 1948. And I went to the school for a couple of years. During this time I studied privately with Russell Garcia. He's got a very successful arranging book out. It covers the whole thing of what a commercial arranger should know. I think there's a lot of stuff in there that doesn't apply to writing jazz charts but it's kind of the one size fits all, it takes up everything. And studying privately we kind of went through the same material but a lot deeper.
So I studied with Russ for a couple of years and one of our big bones of contention was musical form, because my idea of a jazz chart was that it just was like a stream of consciousness and you don't knowingly use the same thing twice. It's just got to keep unfolding. And Russ, when he looked at the first score that I brought in, he said, "Well, you've got enough material here for ten arrangements. You've got to be more economical and use your material over."
And he introduced me to the idea of musical form, which later on has become one of the things that I talk about mostly because that's what makes a chart or a piece listenable. So after I got out of Westlake I was doing gigs. I was writing charts for Latin bands. At the time there were a lot of Latin bands in town. There still are -- there're probably more now. I was charging $10 a piece for the parts all copied and everything. But to me it was great. It was found money because I was using my new-found knowledge and I was bursting with enthusiasm. Just to actually be writing for money was insane.
NEA: So at that time were you doing more composing or arranging of other material?
Bill Holman: Well, for the Latin bands I was doing more arranging because they had Mexican pop tunes that they wanted charts on, but for my own things I was doing originals. I was taking charts into rehearsal bands around town and playing with a lot of them.
NEA: How much in that process of going from conception to reality when you hear an ensemble play your work, how much reworking do you do based on what you hear?
Bill Holman: Very little. Unless something is really outstandingly bad I just figure I'll do it better next time, and I let it go. Because that was what was in my head at the time and I don't think I have to negate that.
NEA: Are you ever concerned about how the musicians are going to react to a piece?
Bill Holman: Yes, sure. As a player myself, maybe I don't want to be guilty of selling out to the players that I'm writing for. I always want their experience to be good too. I don't know except just to say that I'm a side man at heart. So I always think of the side man or the individual parts when I'm writing.
NEA: Would bandleaders change the arrangements you had drawn up?
Bill Holman: Yeah, I think anything I wrote for Buddy Rich got changed pretty radically.  If just the tempo and the feeling.
[Another] example of a bandleader tampering with my music was a chart of "After You've Gone" that I wrote for Woody Herman in 1964.  In front -- with him on clarinet and Nat Pierce on cello -- he added a little duet in front of the chart, about eight bars. And he did it at the end also. I was in the club one night when he was playing it, and when the arrangement ended, there started to be a big burst of applause from the audience. Then they saw that he was still playing, so they quieted down, and he played this little tag, and at the end, there was deathly silence. So he had killed the ovation with his stroke of genius.
NEA: Did you point that out to him, or was it obvious?
Bill Holman: Can't remember whether I did or not.  We had another argument that night about something else, and so I may have not. The first chart I ever wrote for him was called "Prez Conference," after Lester Young. And that was at the time that Mulligan's Quartet was getting popular, so he put trumpet and baritone and bass and drums. They played a chorus in front of the thing, which didn't hurt anything, but it certainly wasn't my idea. And to say that it was, if they say, "This is Bill Holman's arrangement," I have to accept that, too. And I didn't think that was cool.
NEA: So you mentioned "After You've Gone" -- you have done numerous arrangements of that piece.
Bill Holman: Yeah, I've done three big band arrangements and one an original written on the chord progression.
NEA:  And how was each conceived differently?
Bill Holman: Well, they were conceived pretty much the same way. It was just that I liked that chord progression, and I just got a feeling, I have to write something on those chords. One I wrote for a record of my own that I made here. And I wrote one for Woody, which was really far out. I wanted to make it as goofy as I could. So I'd only write when I had a brilliant idea for something that was off the wall. It took me about a month to write the arrangement. But it came off great. And Woody loved it. He called up and thanked me for sharing my talent with them, and it was really a big thing.
Then I wrote a third for the Airman of Note, which laid an egg. At the time, I was kind of going through an experimental phase, and I tried some far out stuff to get into it, and it just took it in the wrong direction. The original I wrote for a quintet that Mel Lewis and I had in 1958. That came out well. But it's something about the way those chords lie that inspired me. I may do another one.  We'll see.
JOINING STAN KENTON'S BAND
NEA: And perhaps if we look at your time with the Kenton band, when you would arrange pieces did you have the specific instrumentalists in mind?
Bill Holman: Yes, in a band like Kenton I just wrote for the instruments, except if you're writing a solo piece you're actually thinking about the soloist. But Kenton's band didn't have that individual approach that Duke's band had where he wrote for everybody in the band. Kenton's band was kind of a homogenized entity. You know it was there and the emphasis was not on the individuality. It was being part of the theme, part of the machine. I wasn't even aware of that approach until some time later when I heard about Duke's thoughts.
NEA: And how did you join the Kenton band?
Bill Holman: Oh. Well, it started when I was still going to Westlake and a writer by the name of Gene Roland was at my house. He had written a lot for Kenton. And that he was kind of a meat-and-potatoes guy. He wrote real typical swing charts. And so as a gag, I brought out this recording of a thing I had done at Westlake which was a 12-tone blues. And I thought he would get a chuckle out of that. And in the nature of 12-tone music it was a lot of melodies and lines and everything rather than ensemble  writing. So Gene said, "My God, I think this is what Stan is looking for." And what he heard in this record that I played for him gave him the idea that's what Stan was talking about it. So he set up a meeting with me and Stan. And I went up and talked to Stan and he said how interested he was in what was on that record, and he'd like me to do a couple of charts for the band.
At this time I was probably 23. So I did these charts and Stan was forming a new band because a lot of his stars had left at the end of 1951. This is early 1952. So I wrote a couple of charts and took it in, and he was rehearsing the new band. [The charts] didn't make it, because I was trying too hard and I was doing things that I wasn't qualified to do and things I couldn't hear really that I just thought would work. I had been a terrific Kenton fan all during the '40s and everything and I was kind of ga-ga about the band. So I wrote the two charts and they didn't make it, so that was that. And he was more interested in putting his band together.
NEA: And do you remember how it felt to be hearing it not really working? Could you tell that?
Bill Holman: Well, he had me rehearse the band, to get in from of all of these players and rehearse my first big time band. I just knew it wasn't sounding very good but I didn't know really how bad they were.  In fact, I don't know today how bad they were except Stan says he didn't think that they would fit in.
He was still putting the band together, and he needed a tenor player and he was trying tenor players. And a friend of mine who was his new lead alto player suggested me. And he thought." Well, he's a writer, maybe we can get something out of him there and we'll try him on tenor too." So he tried me out on tenor and I got hired for that. And I thought maybe I'll get a chance to write for the band again, but I had no idea what to write for him. I had been going back towards the more swinging kind of things. And I wasn't thinking about Schoenberg and 12-tone blues and all of that.
And Stan made it clear to everybody that wrote for the band that he didn't want dance music. He didn't want what he called "Tommy Dorsey arrangements." So I knew this included Basie and everybody else that I liked. So I didn't write for the band for almost a year. And Stan kept encouraging me. He'd say, "Holman, when are you going to write something." And I'd say, "Oh, pretty soon." At the same time that I joined the band, Gerry Mulligan had written about eight or ten charts for the band. Stan wasn't really knocked out because they were the kind of swing charts that he was saying that he was not wild about.
And Gerry's approach was light and Stan didn't like light. He wanted heavy, but there were a few of them that he'd played. So I had to play and listen to some of these things for several months. And it was really an eye-opener to play big time charts by a guy like Mulligan and be able to listen to his harmony and his form and his melodic lines and the way he handled ensemble parts.
NEA: And in that process was there anybody around you that you were able to be talking through all of these experiences with? I mean were the other players as aware of composition and form as you were? Or was it more of a solitary exploration?
Bill Holman: Well, Bill Russo was in the band, and he was the chief arranger at that time. But we didn't talk about writing hardly at all. I'm not sure why. We were different personality types to begin with. And I thought his music was very classy and uptown and he had certain things that he liked to do, and I had no idea what he was doing. We just didn't communicate. I learned more from playing Mulligan's charts with him not even being there than I did from any other writers at the time. Lennie Niehaus was there for a while but then he got drafted so we didn't get especially close.
NEA: And what was Stan Kenton like? Was he intimidating?
Bill Holman: Well, to me, he was. But I think to most people, he wasn't too much, because he took an interest in everyone. He always wanted to be a psychiatrist. In fact Russo said that everybody in the band were his patients. And he built up everybody as much as he could. And I think what he wound up with was a bunch of individuals instead of a band that thought and worked and felt together. I always kind of had reservations about his approach to leading a band, but everything was good. The money was okay, and he treated everybody with respect.
I got to say about Zoot Sims in Kenton's band, he was the one that really made it worthwhile for me. To hear him at night and to hang out with him during the day was just an absolute knock-out for me. To this day, he's one of the biggest influences in my life. Personally, he was a very bright guy, and very musically talented. But there were no pretensions, and he showed me that that a down-home guy can be as sophisticated as an uptown guy. He was so friendly and basic, and without any pretensions. It was a new kind of person for me. Someone that I had never known.
Even Al Cohn, as unpretentious in his way as he was, wasn't the same as Zoot. Johnny Mandel said it recently in an interview -- he said that Zoot Sims was like a farmer. And Al Cohn was the city guy. But they become fast friends, and they were friends until they died. And two dissimilar personalities really locked into each other.
THE BILL HOLMAN BAND
NEA: So in 1975 you started your big band, the Bill Holman Band. Why did you do that?
Bill Holman: Well, I've been writing band charts, and bands were on the road so I would either take them to a copyist, or I would put them in the mail, and mail them away. And I wouldn't get to hear them for maybe a year or two until they got recorded, if they did. And by that time, the band leader had worked his own way with them, and so the tempos were either too fast, or too slow, or they weren't done the way I wanted.
NEA: And this was because you were writing for a whole bunch of different people.
Bill Holman: Yes, because I was not there when they rehearsed them, so they learned them his way instead of my way.
NEA: Who were some of the people that were requesting your arrangements?
Bill Holman:  Woody Herman in the '50s. And never got to rehearse any of my music with him, because they were always on the road. During the '50s, I was doing a lot of writing for small groups and the West Coast jazz thing, so I wasn't mailing as much away then as I was in the '60s, when jazz recording fell off in LA. And I was writing more for bands.
That's when I started mailing the charts. There was Woody and Buddy Rich. Louie Bellson, Stan still, occasionally. I wasn't getting to hear my music until I heard their version of it. So a guy in town named Don Piestrup was talking with one of the co-owners of Dante's, which was the ranking jazz club at the time  about my predicament, having to write my music and send it away and everything, and said "Well, if Bill Holman started a band, could you offer him like Sunday nights here at the club? " And the guy said, "Yeah, I think so." So Don calls me and says, "Get a band -- I got a gig for you!" And he found a copyist that would help me round up some of my old charts and copy some of the new ones. And all of a sudden I had a band.
Due to my screwed-up personality, I was scared to death of being in front of a group of people. One group being my band, the other group being the audience, you know? So a gig to me was like terror time. So I had to work through that. It took a few years before I could kind of settle down in that regard, and we did our gigs at Dante's on Sunday night, and things were going pretty good. Except it was awful trying to keep a band together.  The guys wouldn't take it seriously. They'd call up the morning of the rehearsal and say, "I can't make it." And that kind of thing was going on, and they'd make the rehearsal and call up and say, "I can't make the gig." Or they wouldn't call at all. And that that went on for several years.
NEA: And how many people were in the band?
Bill Holman: Sixteen.  Seventeen. Sometimes I had a guitar. But I couldn't find a good guitar player that would give up the time to rehearse, because good guitar players were all so busy that it was a big, big chore for them, so I cut out the guitar.
THE WRITING PROCESS
NEA: Can you tell me a little bit about your process when you do write?
Bill Holman: I still use pencil and score paper. In fact, I had a photographer come here to do some pictures in regard to a gig we were going to do. And he wanted to do something in my studio, so I took him downstairs, and he saw the paper and the pencil on the desk, and he said, "What! You still do this by hand? " And I said, "Yeah." So he spent about 20 minutes doing still life [photos] of my desk with the pencil and paper and eraser on it. And he was just really thrilled to find somebody that still did it by hand, because all the movie people that he was used to out here, they all have these banks of computers, and equipment and sequencers and all that.
NEA: You've never been tempted?
Bill Holman: I get tempted a couple of times a year, but it wears off quickly. As far as the process of writing, I tend not to do a lot of educational clinics, because it's impossible for me to talk about my writing procedure. It's so, I don't know… off the wall, or accidental, or just self-torture or what? But I just sit there until I get an idea. I do have a few tricks.
NEA: But do you lay out time when you are going to go and write, or is it something that happens spontaneously when you have an idea in your head?
Bill Holman: Oh, I wish I had more of those. But mostly it's just saying, "I have to write this," so I go and sit down there and suffer until it starts happening. I guess you hear about guys keeping a pad by their beds, so that they can wake up in the middle of the night and put something down. I never do that. I wake up, get this idea, and say, "That'll be great!" And next morning, I've forgotten it.
I can sit and kind of doodle music on a paper, and sometimes just write lines that could represent a musical line. And then after that I can give it some pitches, and make it into music, and sometimes that works. Sometimes just the act of writing will stimulate something in my head, because I've connected the two for so long that writing will make some kind of response in my brain, and something will start to happen. Or I can get something that's really terrible, and I can alter a few notes here and there, and pretty soon it starts to make some sense. And it might suggest another fully formed line that does make sense. But it's really a torturous process that I've never been able to explain satisfactorily to a guy that's trying to learn how to write music, to a class in particular.
NEA: How much time do you spend? Like a part of every day?
Bill Holman: I'm writing a piece now, an arrangement, and I haven't written anything for several months. And it's taken a long time to find my way back to it. But every day it gets a little bit better. I think I'm just about ready to hit my stride now. After I lay off for more than two weeks, and I come back to it, it's like I say, "I just don't know how to do this!" And I remind myself, "I've been doing it for 60 years, you do know how!" So I say, "Okay." And I grudgingly sit there and put in my time. But it's a matter of putting in time, I guess, before it comes back and coming up with a new piece is a matter of putting in time.
NEA: And you've mentioned a couple of components. You mentioned rhythm as being central, and you mentioned form. Do you have any kind of recipe that you follow?
Bill Holman: No. Each one is different. That's why I can't talk about techniques that I use.  Dick Grove was a well-known educator here in town and he had techniques for everything. So you would sit down and write a chart, and you'd look at the piece you're working on, and say, "Well, I think this technique would work good on this."
And I have things that I do, and procedures that I follow, but I don't give them names. So if I find that I'm kind of leaning towards this procedure for this piece, I'll say, "Oh, yeah, I recognize that," and everything, but I still don't give it a name. I just kind of specify to myself that that's what I'm doing.
NEA: Have you ever been asked to characterize your sound?
Bill Holman:  I think so, but I can't do it. In fact, I've been writing for many years before I even realized that I had a sound. People would start mentioning it to me, and I'd say, "Oh, what's that? " And they would say, "Well, it's contrapuntal," or something like that. But it's more than that. Even my melodies have a sound to me. It's like how your voice can go up or down at the end of a sentence.
NEA: I've heard the word "dense" used and "swinging."
Bill Holman: Yeah, swinging, that goes back to my occupation with rhythm.  Rhythm is a great  springboard for me. If I can get momentum going, a lot of times it'll help me write a melodic line.
NEA: You've had many awards over the years -- three Grammys, Best Arranger in JazzTimes four times, and now you've been named an NEA Jazz Master. Do those things come as any kind of surprise to you?
Bill Holman:  Yeah. The first JazzTimes, I think was the first inkling that anybody was hearing this stuff or not, and that was a real thrill. That should be all the validation I need, but that's dangerous, because if you get validated too hard, you're liable to say, "Well, I got this thing covered! I must be that good. So I can relax a little bit. I don't have to work so hard." And I could see a whole bunch of pedestrian kind of music coming out, just on that basis.