Louie Bellson
Drummer, Composer, Arranger, Bandleader Educator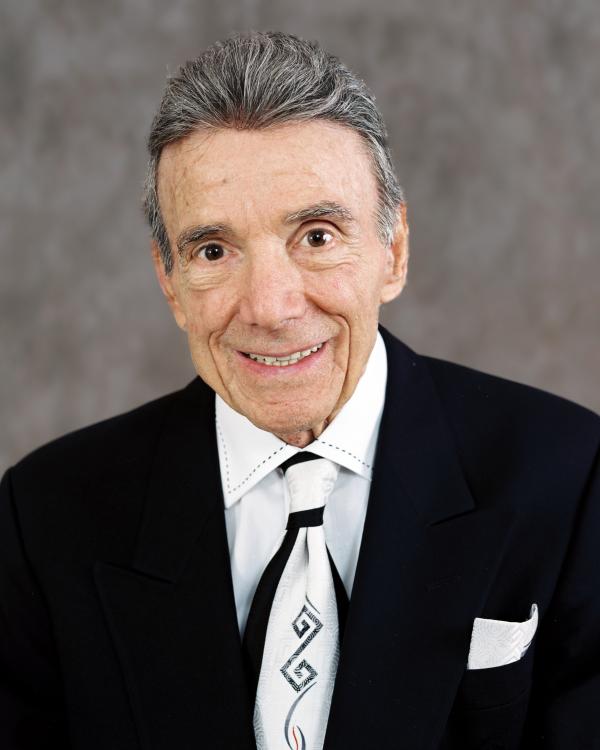 Bio
Referred to by Duke Ellington as "not only the world's greatest drummer…[but also] the world's greatest musician," Louie Bellson had expressed himself on drums since age three. At 15, he pioneered the double bass drum set-up, and two years later he triumphed over 40,000 drummers to win the Gene Krupa drumming contest.
Bellson performed on more than 200 albums as one of the most sought-after big band drummers, working with such greats as Duke Ellington (who recorded many of Bellson's compositions), Count Basie, Benny Goodman, Tommy Dorsey, Harry James, Woody Herman, Oscar Peterson, Dizzy Gillespie, Louie Armstrong, and Lionel Hampton. He toured with Norman Granz's all-star Jazz at the Philharmonic, and worked with many vocalists, including Ella Fitzgerald, Sarah Vaughan, Tony Bennett, Joe Williams, and his late wife, Pearl Bailey, for whom he served as musical director. He also appeared in several films in the 1940s, including The Power Girl, The Gang's All Here, and A Song is Born.
A prolific composer, Bellson had more than 1,000 compositions and arrangements to his name, embracing jazz, swing, orchestral suites, symphonic works, and ballets. As an author, he published more than a dozen books on drums and percussion, and was a six-time Grammy Award nominee. In 1998, he was hailed -- along with Roy Haynes, Elvin Jones, and Max Roach -- as one of four "Living Legends of Music" when he received the American Drummers Achievement Award from the Zildjian Company.
Bellson also was a highly sought-after educator, giving music and drum workshops and clinics, teaching not only his dynamic drumming technique but also jazz heritage. He was awarded four honorary doctoral degrees from Northern Illinois University, Denison University, Augustana College, and DePaul University.
In 2003, a historical landmark was dedicated at his birthplace in Rock Falls, Illinois, inaugurating an annual three-day celebration there in his honor. His 2005 recording, The Sacred Music of Louie Bellson, showcased his prowess for blending orchestral music, choir, and big band. In 2007, Bellson was one of 36 musicians receiving the Living Jazz Legend Award from the Kennedy Center and one of three honored as ASCAP Jazz Living Legends by the American Society of Composers, Authors and Publishers.
Selected Discography
Live in Stereo at the Flamingo Hotel, Vol. 1, Jazz Hour, 1959
Dynamite!, Concord, 1979
East Side Suite, Musicmasters, 1987
Live from New York, Telarc, 1993
The Sacred Music of Louie Bellson, Percussion Power, 2005