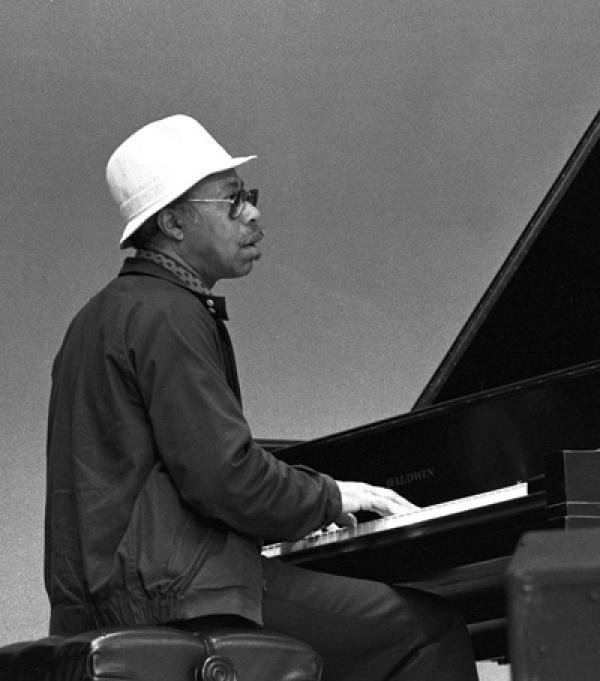 Bio
Tommy Flanagan was noted as both a stimulating accompanist and a superb small ensemble leader, playing with some of the biggest names in jazz. A product of a noteworthy arts education system in the Detroit public schools, he began his musical pursuits on clarinet at six years old, switching to the piano at age 11. At 15, he made his professional debut. Thereafter he performed with fellow Detroiters Milt Jackson, Rudy Rutherford, Billy Mitchell, Kenny Burrell, and Thad and Elvin Jones as part of the fertile Detroit jazz scene in the 1950s.
Flanagan moved to New York in 1956, securing his first job as a replacement for Bud Powell at Birdland. Powell, along with Art Tatum and Nat "King" Cole, was a major influence on Flanagan's playing. Throughout the 1950s, he worked with many of the biggest names in jazz, including J.J. Johnson, Miles Davis, Harry "Sweets" Edison, Sonny Rollins, Coleman Hawkins, Jim Hall, and Tony Bennett, playing on some of the landmark recordings of that decade. One of his most significant recordings was with John Coltrane on the wildly influential recording, Giant Steps. His playing on the complex title track, using space between the notes to contrast Coltrane's rapid-fire attack, was especially inspired.
He also met and began performing with Ella Fitzgerald, an association that lasted until the end of the 1970s, his trio touring exclusively with her from 1968- 78. After leaving Fitzgerald in 1978, some of his best, most compelling work was in the trio format, with George Mraz on bass and Elvin Jones or Lewis Nash on drums. Influenced by the playing and arrangements of Duke Ellington and Thelonious Monk, Flanagan's lyrical playing and harmonic sophistication placed him in the top echelon of jazz pianists. He was an especially tasteful interpreter of Billy Strayhorn, Thad Jones, and Tadd Dameron's music. Flanagan was a multiple jazz poll winner, and in 1992 was recipient of the prestigious Danish Jazzpar Prize. During his career, he also was nominated for four Grammy Awards.
Selected Discography
Thelonica, Enja, 1982
Beyond the Bluebird, Timeless, 1990
Giant Steps, Enja, 1992
Lady Be Good … For Ella, Verve, 1994
Sunset and the Mockingbird: The Birthday Concert, Blue Note, 1997