Notable Quotables: Hispanic and Latinx NEA National Heritage Fellows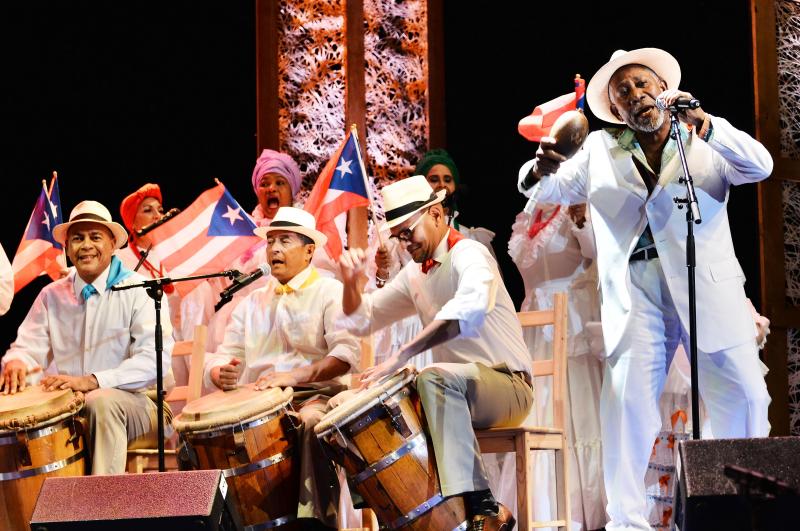 Each year, since 1988, America celebrates National Hispanic Heritage Month—spotlighting the vibrant heritage and accomplishments of Hispanic/Latinx communities. These contributions are deeply woven into the fabric of our nation, leaving an everlasting impact on the arts, culture, and economy.
One of the ways in which the NEA honors heritage is through our National Heritage Fellowships. Among these fellows are Hispanic/Latinx artists and culture bearers who connect cultures and pass traditions, history, and artistry to the next generation. Let's take a look some of the fellows who have given notable quotes through the years.
2013 NEA National Heritage Fellow Ramón "Chunky" Sánchez: Chicano Musician and Culture Bearer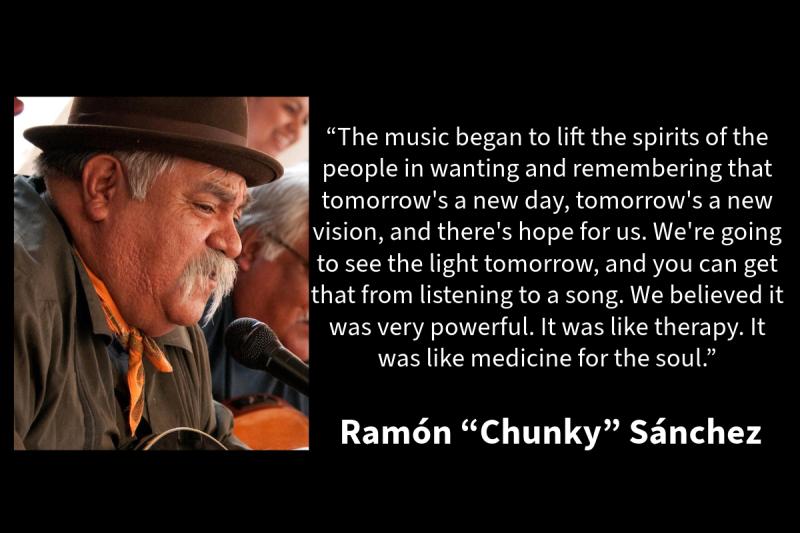 2022 NEA National Heritage Fellow Eva Enciñias: Flamenco Artist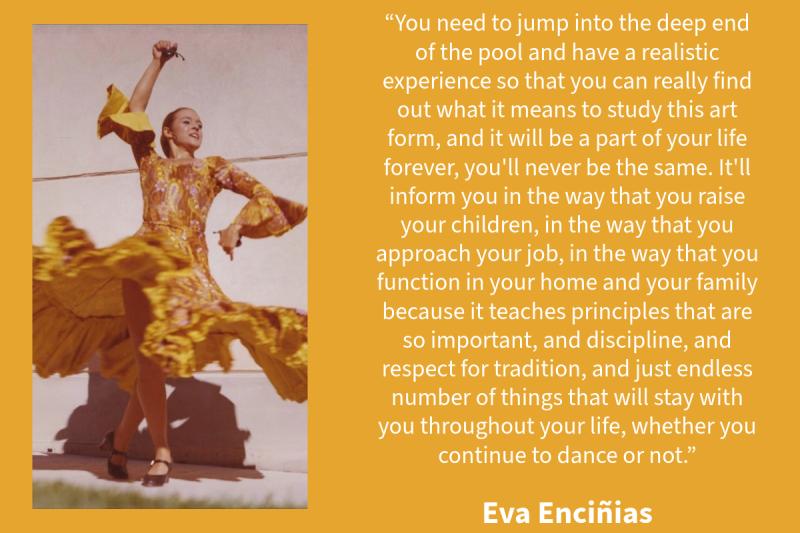 2016 NEA National Heritage Fellow Artemio Posadas: Master Huastecan Son Musician and Advocate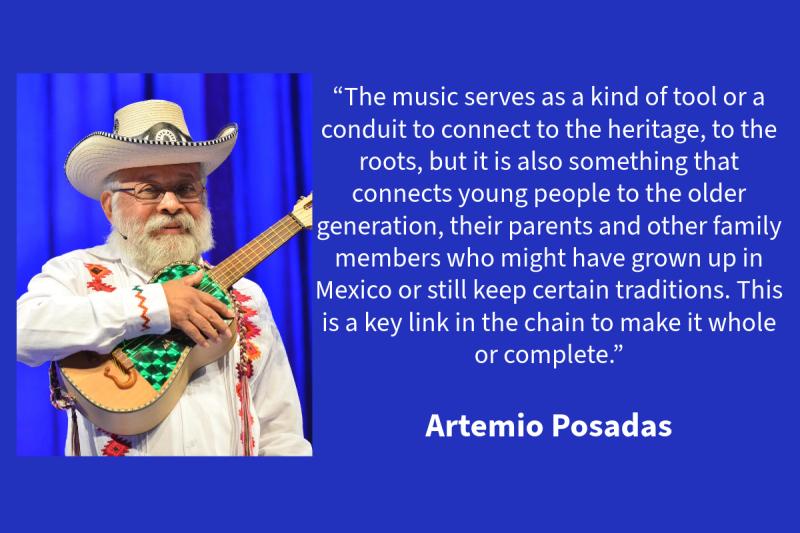 Lorenzo Martínez, of the 2003 NEA Heritage Fellow Father-Son Music Duo Roberto and Lorenzo Martínez: Musician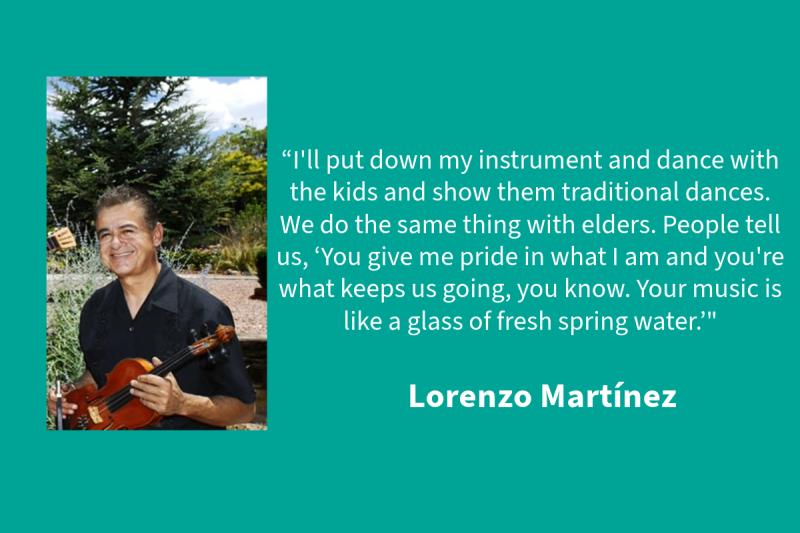 2019 NEA National Heritage Fellow Josephine Lobato: Spanish Colcha Embroiderer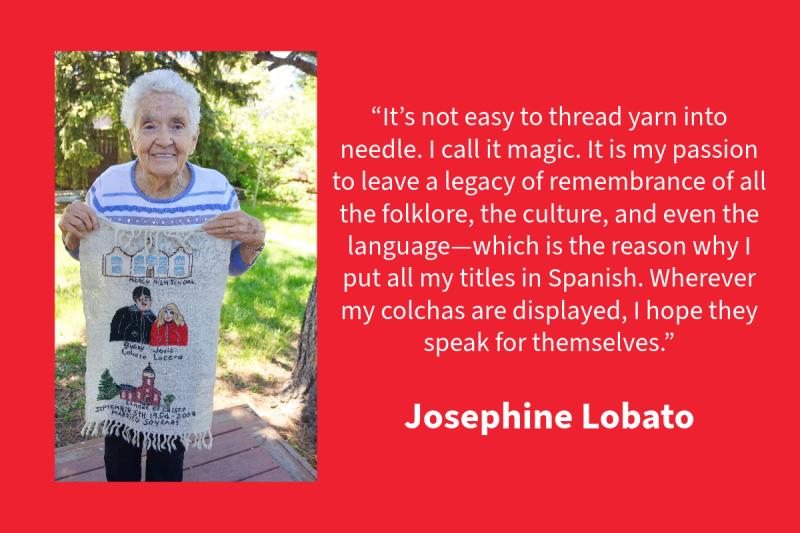 2020 NEA National Heritage Fellow Hugo Morales: Radio Producer and Radio Network Builder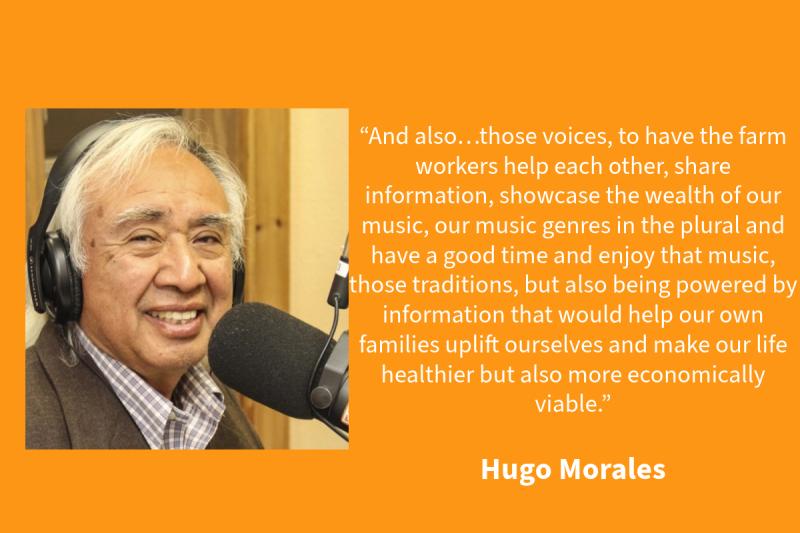 2013 NEA National Heritage Fellow Verónica Castillo: Ceramicist and Clay Sculptor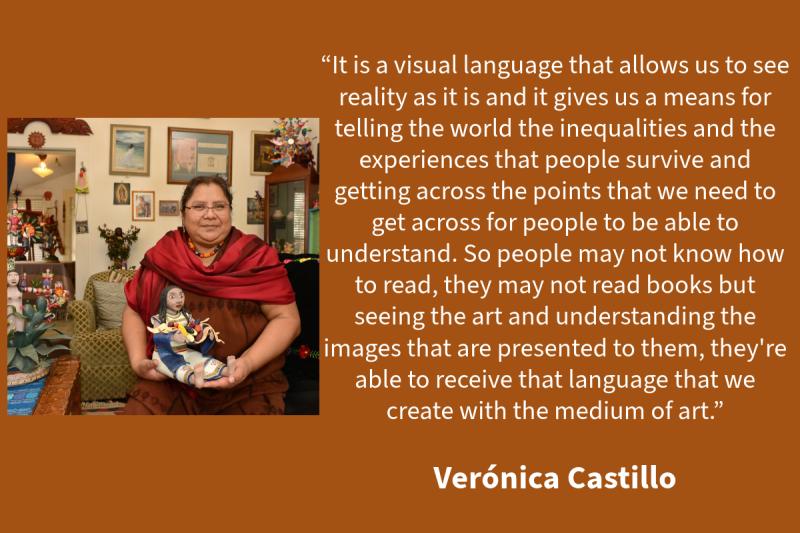 Louie Pérez of the 2021 National Heritage Fellow Band Los Lobos: Songwriter and Instrumentalist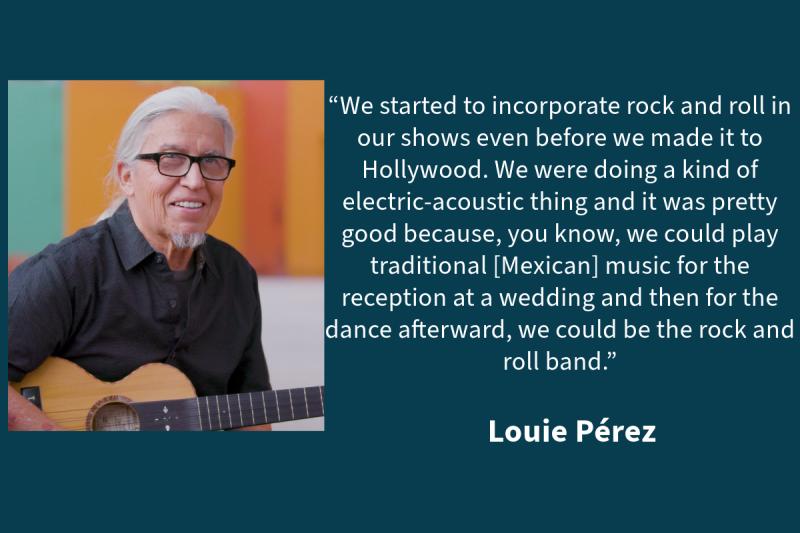 2020 NEA National Heritage Fellow Suni Paz: Nueva Canción Singer and Songwriter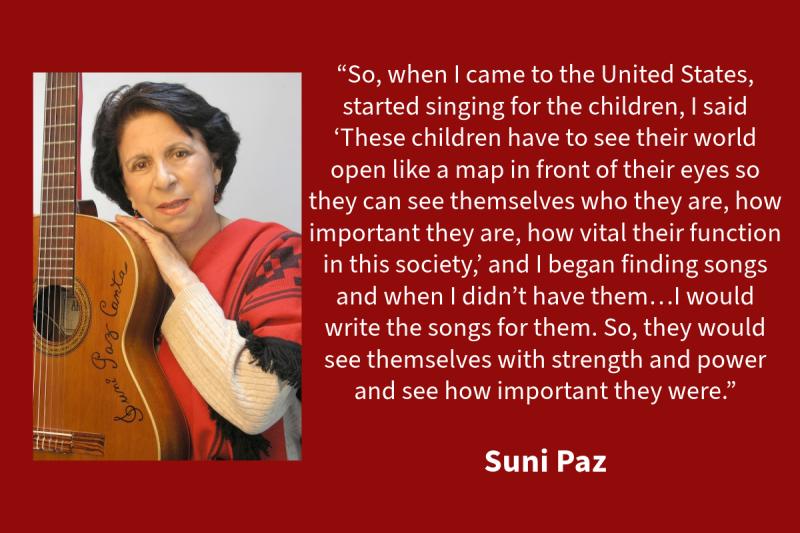 2018 NEA National Heritage Fellow Ofelia Esparza: Chicana Altarista (Day of the Dead Altar Maker)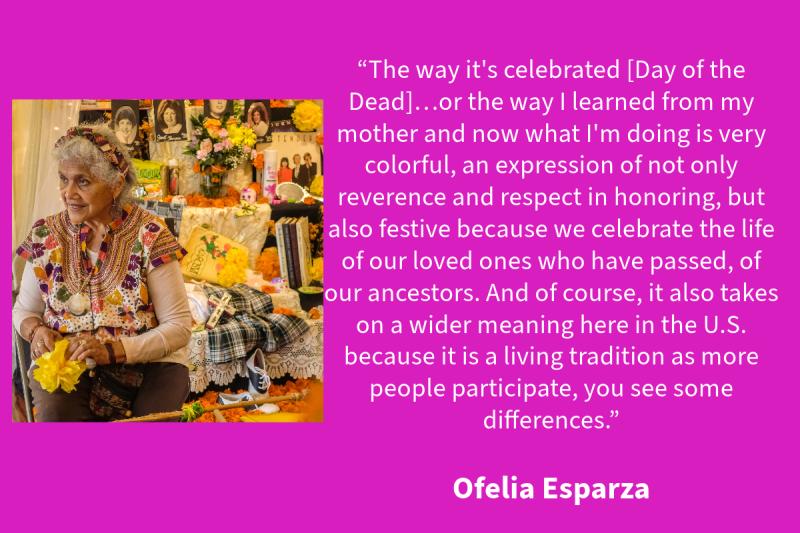 On Friday, September 29, the in-person National Heritage Fellowships Ceremony—inducting the 2023 class and recognizing previous classes—will take place at the Library of Congress' Thomas Jefferson Building, and it is open to the public. Meet the 2023 class of NEA National Heritage Fellows here!