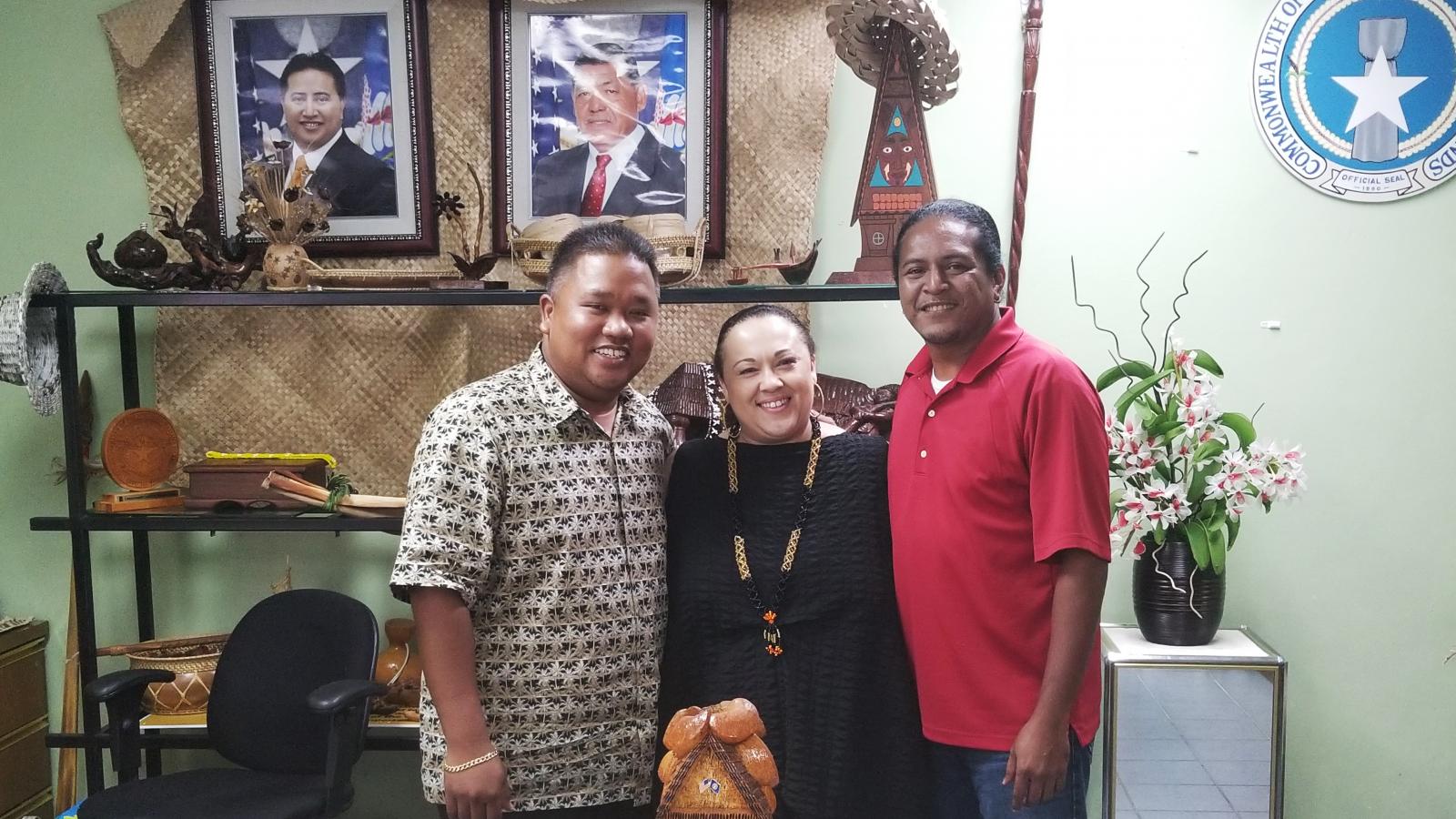 For 14 years, Pam Breaux served as a culture, recreation, and tourism leadership team member within Louisiana's state government, including an appointment as the executive director of the Louisiana Division of the Arts. She was connected to the agency during what she described as the state arts agency's "greatest hours of need": in the early 1990s, when there was an attempt to eliminate the agency, and in 2005, following the devastation of Hurricanes Katrina and Rita. Through it all, she said one thing remained consistent: the agency's ability to depend on the National Assembly of State Arts Agencies (NASAA). "Whether times in state service were high or low, good or bad, we were always able to count on NASAA to help us advance our work on behalf of the people of the state," she said.
Today, Breaux is the president and CEO of NASAA itself, the professional organization that represents the country's network of state ar ts agencies. Through research, advocacy, and connecting the state arts agencies with one another, NASAA empowers all 56 state arts agencies—one for each state and jurisdiction—both individually and as a collective, strengthening each one to best serve its particular constituency. We recently spoke with Breaux about her work at NASAA, and why she considers it to be a critical piece of the nation's cultural ecosystem.
STRONGER TOGETHER
Through NASAA, state arts agencies achieve more together than they can achieve alone. NASAA convenes and connects state arts agencies and creates a community of the state arts agency field that helps to energize their work. It unites them around common goals. It builds shared vision for the future and it helps them benefit by learning from each other. So NASAA empowers the work of state arts agencies and strengthens state arts agencies by representing them collectively, and by providing knowledge and research and professional development services for them. They can always count on timely, relevant, customized, and responsive services that meet the needs of the individual states and the entire collective, and they can also count on our research being highly credible, accurate, and nonpartisan.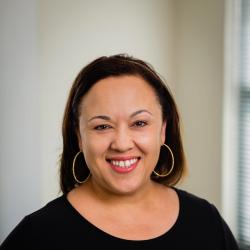 "[C]ollectively when states move an important issue forward, there's great potential for the arts community to reap significant benefits nationally."

Pam Breaux
As we strengthen and empower [state arts agencies], they are better able to provide services all across their states. States are investing over $400 million in state arts agencies. NASAA's work helps ensure that those investments are deployed in the smartest ways. Millions of Americans would be left out of public funding opportunities if it weren't for the state arts agencies' commitment to making the arts available everywhere—across all their counties and legislative districts and communities.
State arts agencies are also contributing to really distinctive state identities. They're able to do that because of their proximity to their stakeholders all across their states. That proximity enables them to deeply engage the public in decision-making about the arts. I think that's a hallmark of state arts public service that too often goes unnoticed. It's good government at its finest because state arts agencies are in relationships with and in collaboration with the people they serve. They hear from those constituents as they draw up new strategic plans and craft new programs and services. Not every government agency works as deeply with the people they serve as state arts agencies do, and the resulting programs and services are able to resonate well with the public.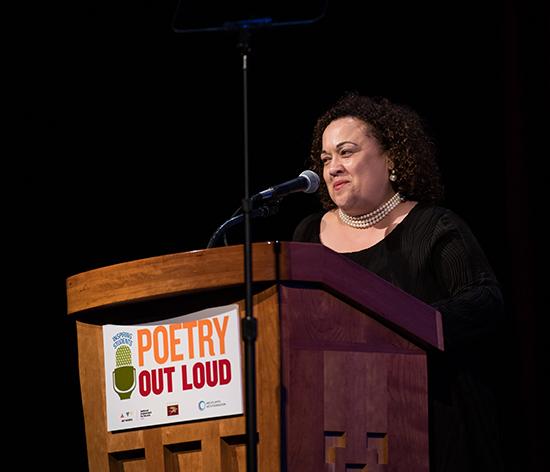 CHAMPIONING THE VALUE OF STATE ARTS AGENCIES
Part of what NASAA does is represent state arts agencies. We are their proud champion, as we advocate for them at the federal level and across sectors. We are leaders in asserting the importance and value of the arts to government and within government.
Arts advocacy is important 365 days per year and every year. Elected officials and appointed officials arrive in their government positions concurrent with their terms of office. So educating policymakers on the appropriateness, importance, and benefits of government support of the arts is an evergreen need. Our research portfolio and our advocacy work go a long way to help NASAA and state arts agencies articulate why government should support the arts. We work to help deliver the message of why the arts are a solid and effective public sector investment, why—when governments have so many serious issues to address—the arts can be a part of helping them address those issues, and why cutting arts funding doesn't particularly help balance government budgets. On the contrary, investments in the arts are good for a host of policy issues, including economic development, education, and wellness.
All 56 states and jurisdictions enjoy state-level support for the arts. Alaska recently called that question to bear quite publicly when arts support was challenged. The state arts agency and Alaska's arts advocates made the case, answered tough questions about why the arts are a good public sector investment, and turned the challenge around. As a result, the agency's funding was fully restored. And it's NASAA's job to ensure all state arts agencies have the tools they need to successfully make the case.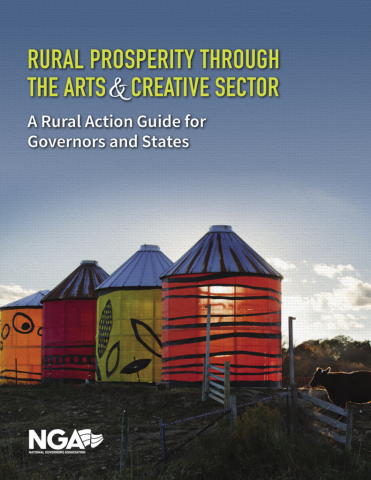 THOUGHT LEADERSHIP
NASAA steps up to provide thought leadership for state arts agencies because we're committed to helping them advance their practices in important ways. One way we are doing that is through our focus on advancing diversity, equity, and inclusion. This is collaborative work, and necessarily so. As we crafted this policy, we reached out to the 1,400 estimated people affiliated with state arts agencies and asked them to weigh in on it, and a large number of folks took us up on the opportunity. Then we created the space to elevate the issue area for NASAA members. We created the space by incorporating diversity, equity, and inclusion in everything we do; for example, we began offering professional development opportunities to help members navigate advancing this work within their own practices. We've also created the space for state arts agencies to connect to each other on this topic. This year, we'll develop and publish state arts agency case studies in this work. As NASAA continues this focus, what we're seeing is state arts agencies stepping up to advance their own practices in diversity, equity, and inclusion. The work we're seeing is monumental and far more advanced than what we were seeing five years ago. Part of the reason we're seeing this shift is that NASAA has assumed the position of a thought leader in encouraging and inspiring and equipping states to do more to advance this work. Regardless of the topic, initiatives that begin at NASAA have the potential to inspire, inform, and advance activity state by state; and, collectively when states move an important issue forward, there's great potential for the arts community to reap significant benefits nationally.