Connecting Artists—To Opportunity and To Each Other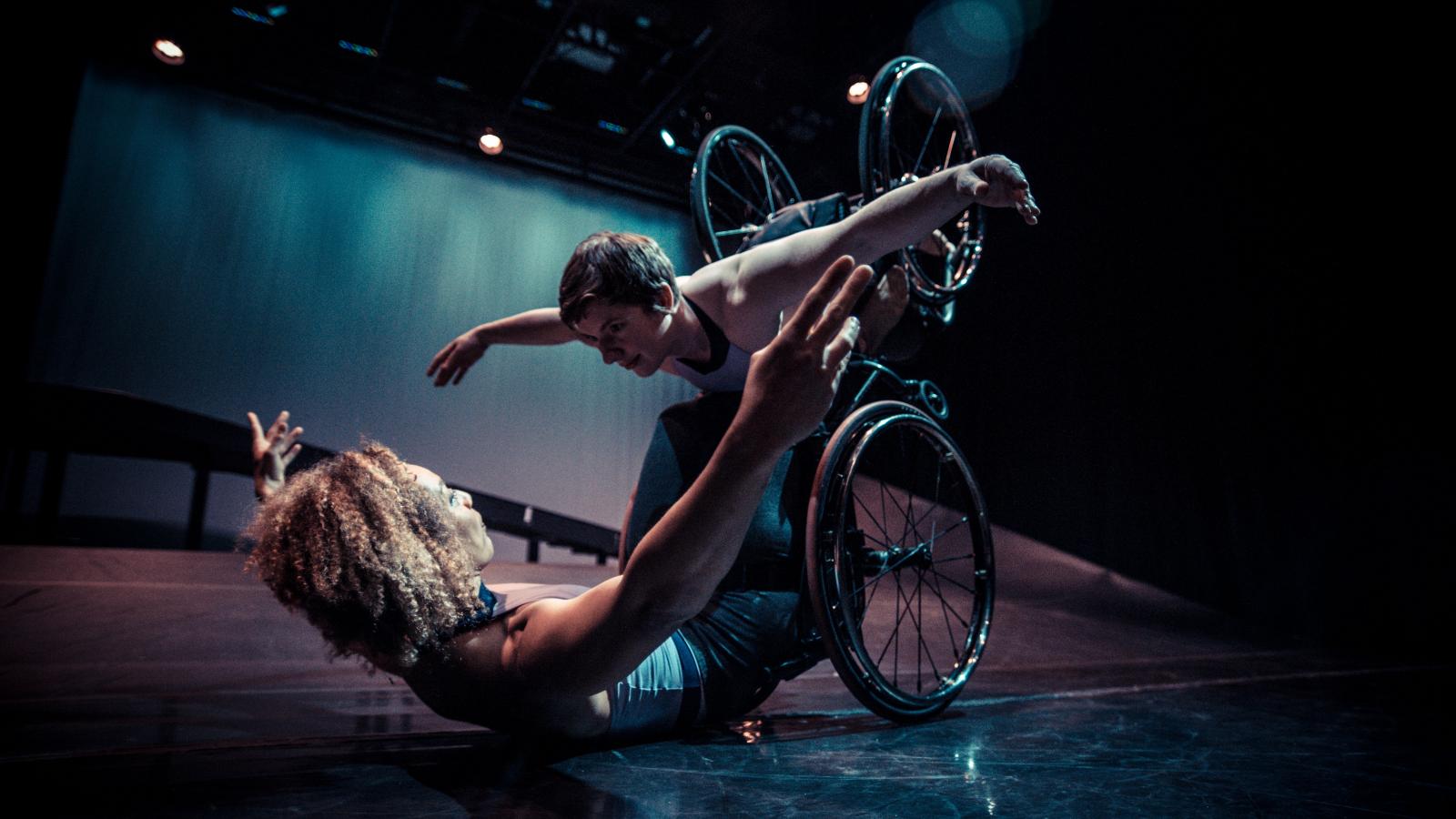 Having grown up with a father who worked in cultural affairs for the U.S. State Department and a mother who was an accomplished amateur performing artist, Cathy Edwards has long understood the power of the arts. "I'm a believer that the arts are an important part of becoming engaged in our communities and places and telling our personal stories," she said. Edwards has been executive director of the New England Foundation for the Arts (NEFA) since 2015, though it's fair to say her relationship with NEFA really started when she moved to Connecticut eight years earlier to become director of programming for the International Festival of Arts and Ideas. During her tenure at the festival, as a NEFA constituent, she grew to believe "that the work that NEFA did on the regional level was a key strategy to support artists and creative workers." Today, Edwards and her colleagues at NEFA work to ensure that the organization stays true to that mission by connecting artists to opportunities and to each other, by linking New England's creative workers to the funding and professional development support they need to flourish, and, most of all, by making sure that all New Englanders—wherever they may be in the six-state region (Connecticut, Maine, Massachusetts, New Hampshire, Rhode Island, and Vermont)—have the opportunity to engage creatively in telling their own stories. We recently spoke with Edwards about the work NEFA is doing for its region. 
THE IMPORTANCE OF REGIONAL ARTS ORGANIZATIONS
I love the fact that as a regional arts organization we are unique. The National Endowment for the Arts values partnership in a very practical way, to ensure that opportunities are spread fairly throughout the country. We work in ways that are aligned and on a continuum to achieve some of the same goals. It's so important to have the Arts Endowment as a national thought leader in the arts, with its commitment to advancing core arts disciplines. It's also really important to recognize that every region of the country has a distinct set of cultural traditions, a unique set of places and cultural assets, and communities who have been, in some cases, rooted here for hundreds of years, and in other cases, [who are] new to our places. We all have something unique to say about the American experience. At NEFA, we see art and culture as important tools to promote belonging in our communities. What I realized when I spent eight years working in New Haven is that artists, creative endeavors, and cultural assets exist everywhere in our country, but for too long resources and opportunities have been concentrated in some parts of the country and not widely distributed enough. If the regionals weren't here to address that gap in resources and opportunities, and to work in partnership with the Arts Endowment and the state arts agencies, there would be huge sections of the country that would not be connected to resources and peers and professional development in the way that they deserve.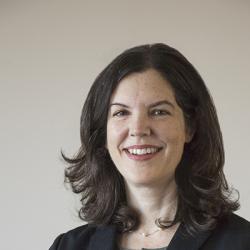 "We place value on the many aesthetics, cultural histories, change-makers, and citizen-artists in our region of the country."

Cathy Edwards
A SKETCH OF THE CREATIVE SECTOR IN NEW ENGLAND
In 2017, NEFA published a major report called The Jobs in New England's Creative Economy and Why They Matter. In that report, we learned that the creative economy in New England employs nearly 310,000 people, which puts it squarely in the middle of all sectors supporting jobs in our region. We also learned that the share of creative employment and creative establishments is higher in New England than it is nationally. At NEFA, we think it's important for us to reinforce the asset that the creative sector is to our communities. In New England, a quarter of all creative workers and a third of all artists are self-employed, whereas only ten percent of New England's overall workforce is self-employed. So we also see that there's a strong need for small business-type services for people who work in the creative economy. 
MAKING AN IMPACT ON THE REGIONAL LEVEL
Large portions of New England are rural communities with small populations, and artists can be isolated or feel invisible. But artists and arts and creativity are life-giving sources to communities, so they need to be supported and they need to be more visible. One of the things that we did six years ago was launch an online directory of New England's creative people and resources, which we call Creative Ground. We have 30,000 profiles on our Creative Ground website of creative people, places, and nonprofits in the New England region. Through Creative Ground and other NEFA programs, we help connect artists in New England to one another and also to transformational opportunities that we hope will support their careers, whether it's learning about another artist they want to collaborate with, or whether it's a venue or a presenter identifying an artist who they didn't know about. The Creative Ground website is like a matchmaking service for artists and potential collaborators or employers in the creative sector.
We also have a very strong commitment to equity, diversity, inclusion, and accessibility in our programs. It's one of our core values, and one of the major pillars of our strategic plan to have an impact in New England. We know that in many of our communities, there are creative endeavors, brilliant makers, and artists whose stories have not been lifted up and who have not had fair access to the resources they need to thrive. So we work through our programs to be a partner in telling a fuller, more accurate story of creativity in our region. We have a long-standing commitment to supporting Native and indigenous artists. As committed allies, we acknowledge that we are working on traditional land. In Boston, we are on the traditional land of the Massachuset, Wampanoag, and Nipmuc people. We honor their ancestors and recognize their continued contributions to our society. We are intentional in our commitment to support women artists, artists of color, and artists with disabilities. We also work to make sure that immigrant communities and new Americans are part of the fabric of our creative ecosystem. We do this in part through our grantmaking, and in part through supporting trainings and professional development learning opportunities. We place value on the many aesthetics, cultural histories, change-makers, and citizen-artists in our region of the country.
We're proud of the work that we do to make grants directly to artists and to artistic companies. Artists and the creative process are central to our work. What we hear from artists repeatedly are things like, "This grant has provided huge change in my life," or, "This grant has been a true turning point for me." I think of an artist like [dancer and choreographer] Sara Juli, who is based in Portland, Maine. She's received support from a number of NEFA's small opportunity funds to document or video her work, and we've supported her to tour New England with her work. She just received this past summer one of our major National Dance Project grants, which means that—in addition to being supported to live and make work in Portland, Maine, and to get to know cultural centers around the region through our regional touring support—she'll also be making a major new work and will be able to tour that all over the United States. 
HOW NEFA MAKES AN IMPACT ON THE NATIONAL LEVEL
We administer a couple of unique flagship national programs, [including] the National Dance Project (NDP) and the National Theater Project (NTP). We developed NDP over 20 years ago with major startup funding from the National Endowment for the Arts. The NEA was a catalytic partner, and the NDP is now funded by private philanthropy, including the Andrew W. Mellon Foundation and the Doris Duke Charitable Foundation. Over the 23 years that we've been administering the National Dance Project, we have made significant investments in both the creation of new dance works and in the ability of dance companies to tour those new works around the country. We're so proud of our robust and sustained support for dance in America. In the past 23 years, NDP has made over $38.5 million in grants to support creation and touring of 452 new works that have reached over three million audience members! We enable both established and emerging artists to create significant work, and we support presenters to bring that work to new audiences.