While working with film festivals in the U.S. and in Europe, Christian Gaines developed a professional interest in, as he put it, "the connection between art and artists and audiences, and how to make the most of those connections." A stint at Amazon's Internet Movie Database roused his interest in the intersection of art and artists and technology. Although he didn't know it at the time, he was building the perfect resume to become, in early 2019, the executive director of Western States Arts Federation (WESTAF), which serves as the regional arts organization for Alaska, Arizona, California, Colorado, Hawai'i, Idaho, Montana, Nevada, New Mexico, Oregon, Utah, Washington, and Wyoming.
WESTAF not only supports arts and culture in the 13-state western region of the United States, but also develops technology solutions for use in arts and culture work across the country. As Gaines told us, he was excited to join WESTAF and have the chance "to be involved programmatically in terms of advocacy, alliances, public policy, equity, and a lot of programmatic aspects that can make the world a better place as well as the art world." Here's Gaines on what makes both his region and his regional arts organization unique—from being leaders at the intersection of arts and technology, to serving communities from Hawai'i to Colorado and all points in between.
ON THE IMPORTANCE OF REGIONAL ARTS ORGANIZATIONS
I think it's important to have a regional strata in the ecosystem of arts support and arts funding in the U.S. because each individual region is unique, just as every single state is unique. In the West alone, we're working with everything from the smallest population of any state in the country—Wyoming—and then the world's fifthlargest economy in California. So there's a huge sweep of need, of situation, and approach. I think it's really important for an organization to be able to bring a region together, to be able to learn from each individual state, and to be able to understand and identify current best practices. One of the big things that WESTAF does, for example, is convene the state arts agencies of our participating states—not just the leadership—but people at all levels of the organization so that they can really meet each other, they can work together where it makes sense, and they can learn best practices from each other.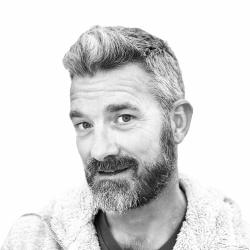 "I think it's important to have a regional strata in the ecosystem of arts support and arts funding in the U.S. because each individual region is unique, just as every single state is unique."

Christian Gaines
HOW WESTAF SERVES THE WEST
There are huge swaths of many states in the West where it's largely rural; artists and arts organizations working in rural areas have very, very different priorities than artists and arts organizations working in urban areas. There's also often a higher concentration of underserved and marginalized communities in rural areas. There's an opportunity and a challenge there for us to address those needs.
WESTAF is also involved in advocacy at a state level as well as at a federal level in a variety of ways. We help individual states not just advocate for more money through their state legislature, but also better understand what kind of programs are out there. We philosophize that a thriving arts ecosystem includes an arts agency as well as an advocacy organization that are working well together and that are advancing specific aims. That could be securing, or hopefully increasing, legislative appropriation, but it can also mean developing creative districts and creative neighborhoods or developing a "percent for the arts" program. It can also mean meeting with one's congressional delegation in Washington, DC, and making sure that [it is] aware of the good work that that state is doing.
Another area that we have been working in is arts leadership, especially around people and communities of color, and developing equity programs and leadership programs in the arts. With our Emerging Leaders of Color program, state by state, we have really been able to find, nurture, prepare, and, very importantly, network artists of color and arts leaders of color to be able to move us forward. Our Emerging Leaders of Color program has an impact nationally because the hundred or so alumni that have gone through that program are spreading out across the United States.
MAKING A NATIONAL IMPACT AT THE INTERSECTION OF ARTS AND TECHNOLOGY
We began working in technology a long time ago, making select, prudent investments in different kinds of technology and really listening to the field and seeing what artists as well as arts organizations were looking for. We've ended up with five technology platforms that we actively run and operate. I would describe CallforEntry: CaFÉ™ and Zapplication® as opportunity engines. CaFÉ connects artists with any kind of call for entry that exists in the United States. It could be a public art call from a municipality; it could be a museum or a gallery looking for an artist, a medium, or a certain kind of a work. Zapplication is essentially the same thing but specifically connecting artists with art fairs and festivals around the United States.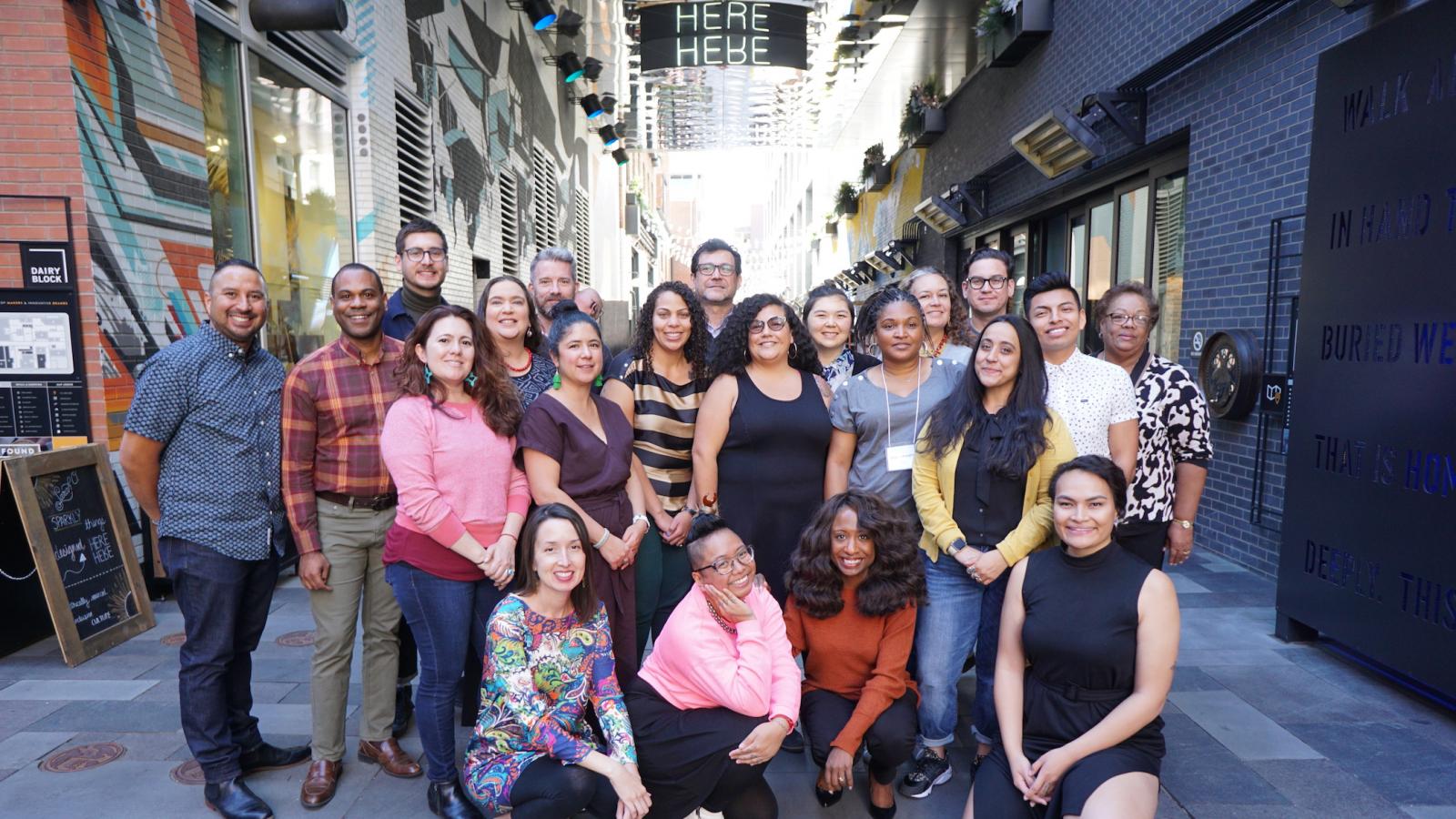 The third utility we have is GO Smart™, which is an online grants system. Anyone who is administering an arts grant can utilize that system to manage [their process]. [We also have] a program called Creative Vitality™ Suite, which is a web-based platform that allows any person who is interested in a creative economy—that could be a municipal agency, an arts agency, it could be a downtown development association, it could be a visitor and convention bureau, anyone who's a community investor—to analyze the creative industries [in that economy] and the various categories within those creative industries down to the zip code. Another emerging platform that we have is Public Art Archive™, which on the back end is a collections management tool. On the front end, [the user] can publish that collection in a public-facing manner, which has all kinds of possibilities for curators, researchers, and cultural tourism.
ON THE ARTS ECOSYSTEM IN THE U.S.
I feel that among the Arts Endowment, the regionals, and the individual states that the regionals serve, there is sort of a good tension that exists in making sure that every available constituent is being reached and served. I think each one of those partners provides checks and balances on granting and sub-granting through that system. It's a great way to make sure that every corner of the United States is able to make a case for arts funding through a variety of different ways, whether it's individual grants to nonprofit performing arts organizations, through the TourWest program that [WESTAF] runs, or in other ways, such as individual state funding for the arts that's matched by the Arts Endowment.