Making a Difference through the Arts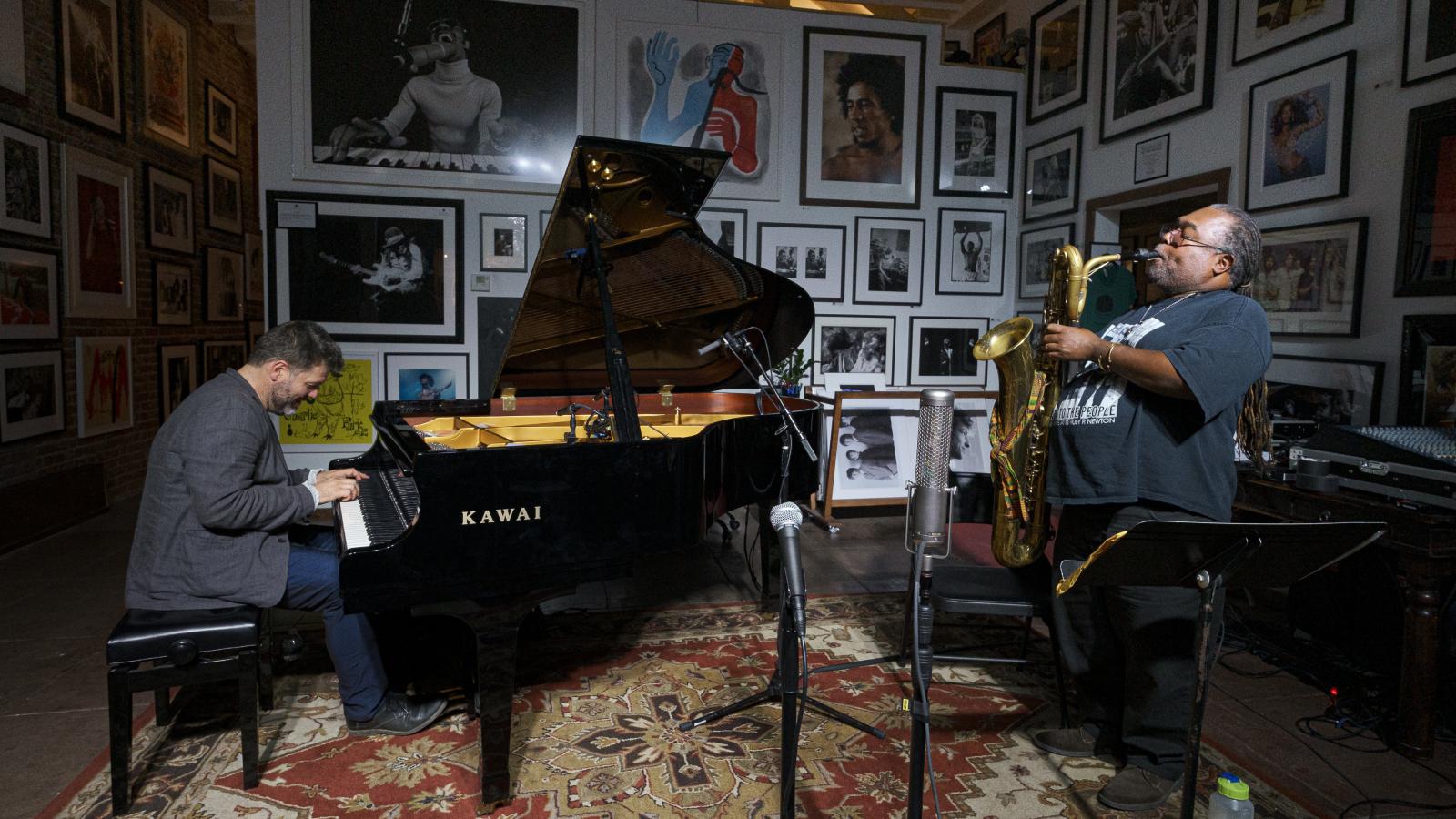 In the 1970s, Susie Surkamer had her first taste of how the arts can benefit communities when she served as a dancer-in-residence in South Carolina schools, as a way to bridge social divides following desegregation. She has remained a public servant of the arts ever since, working at the South Carolina Arts Commission in a variety of roles—including executive director—before joining South Arts in 2012 as executive director.
Established in 1975, South Arts is the regional arts organization that serves Alabama, Florida, Georgia, Kentucky, Louisiana, Mississippi, North Carolina, South Carolina, and Tennessee. The organization is known for a number of high-profile programs, including an emergency preparedness program for arts organizations called ArtsReady; Folklorists in the South Convening; the Southern Circuit Tour of independent media artists; and the Southern Prize, which awards nine visual artists from the region a total of $80,000. South Arts also leads the newly formed Jazz Road, a collaboration among the nation's six regional arts organizations that awards grants to jazz musicians so that they might tour their music across the country and especially to rural and non-traditional venues.
We recently spoke with Surkamer by phone about South Arts, and how the organization is helping artists and arts organizations across the region have better access to a diverse range of resources and opportunities.
UPHOLDING AND ADVANCING A RICH ARTISTIC HERITAGE
To me, the South is a very special place to live and to work. It is exciting to try and further art forms that are very, very strong, and many of them based in the South. We 're the lead organization on Jazz Road because jazz started in the South. We also do a fair amount of work in folk and traditional arts, and that's because the South is so rich in that area. The literary history here is so strong. It's a responsibility [to work with the South's artistic legacy], and it's an exciting responsibility.
But it's a challenge to balance that [history] with all of the things that are going on in the arts today. You've got the digital arts, etc. That's all happening here, too. So we want to make sure that we choose the things that we work on carefully to address the things that we feel we'll be able to make an impact in.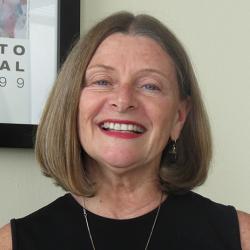 "You just never know the impressions that you're going to leave, and how it is going to affect the person."

Susie Surkamer
CONNECTING COMMUNITIES TO OVERCOME CHALLENGES
We have a few communities that are extremely large and urban, like Atlanta, Charlotte, Miami. But then you move into communities that are around 100,000. So you're talking Columbia, South Carolina, and Chattanooga, Tennessee, and Jackson, Mississippi. When you go below that, then it's predominately around 25,000. Then there are many, many communities that are significantly less than 25,000. Being able to assist people in those communities with networking and with partnering with each other is important, because they don't have the opportunity to really meet face-to-face with some of their counterparts, or even to get to know many of their counterparts. We have stepped up to provide more opportunities for Southern artists and Southern arts organizations to connect with each other and to collaborate and to partner and to get more visibility, as well as to try and assist with bringing more resources into the South for them. 
One of the challenges here in the South is there are a limited number of significant funders of the arts. We mostly have family foundations and community foundations. There are not a lot of corporate foundations that are working multistate in our region, and some national, private funders—I would say their geographic spread frequently in the past has been limited.
What that has meant is that organizations and artists in the South are extremely creative about how they get their work done. Can they trade resources? In other words, "I'll give you space in my building if you could do such and such for me." That has worked very well, but it sometimes limits the scale of what some of the organizations can accomplish, and limits visibility. That's why we feel like assisting and bringing resources in as well as trying to provide more opportunities for visibility are extremely important.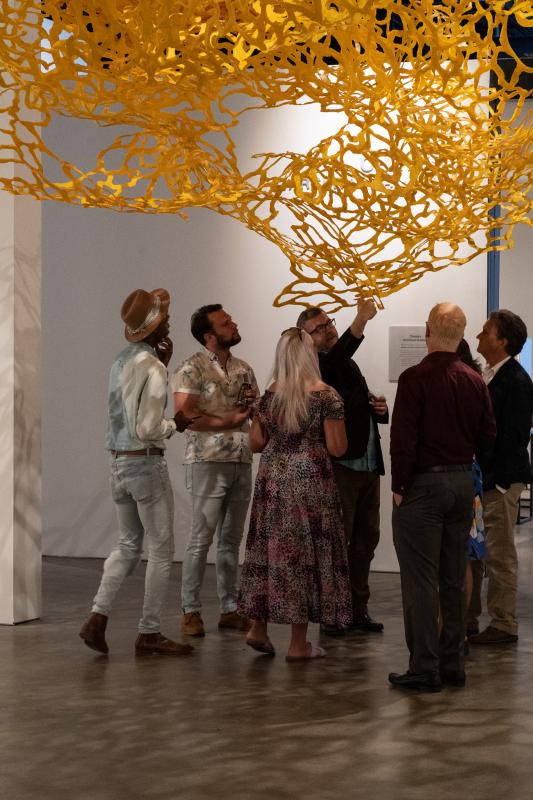 MAKING AN IMPACT REGIONALLY AND NATIONALLY
One of the impacts that we are having [nationally] is assisting arts organizations to be ready for a crisis, whether it's man-made or a natural crisis. South Arts started being concerned about this issue after Katrina. Around 2011-2012, we came out with an online product called ArtsReady to assist arts organizations to become ready or have a business continuity plan. Years ago, when I was in a rapid transit out in the Bay Area, there was a sign in my car there that said, "Thirty percent of businesses that undergo a crisis do not survive after one or two years." And I said, "Wow! Thirty percent. Can you imagine the percent for arts organizations?" We now require a readiness plan for our larger grant categories.
We've also had an impact with creative placemaking. We jointly do a conference for the past two or three years, the National Consortium for Creative Placemaking. We knew that some of our states were doing work in placemaking, but nobody was really connecting people from North Carolina to Tennessee or to Kentucky. Every state has borders, but our work does not end at borders. We had hoped for 150 to 200 attendees [at our first conference] and we had to cut it off at 350 people. It was mayors and economic development people and arts people and artists. And I thought, "This is how work gets done. People need to know each other. They need to connect. They need to have people that they can call and collaborate with." We're playing a good, significant role in helping those connections take place. That's why I get up and go to work every day. 
WHY THE ARTS MAKE A DIFFERENCE
When I see reports from the recipients of our fellowships and Southern Prize program and they talk about what that opportunity provided them, and how it has made such a significant difference in their career, then you say, "Oh, yes. This is so critically important." I went into a bank one time when I was maybe 35, 40 years old. I was making a deposit or something, and the teller said to me, "You came to my school and gave a performance and you wore such-and-such colored tights. I remember that day." That was one 45-minute performance. You just never know the impressions that you're going to leave, and how it is going to affect the person.