Building Community and Inspiring Creativity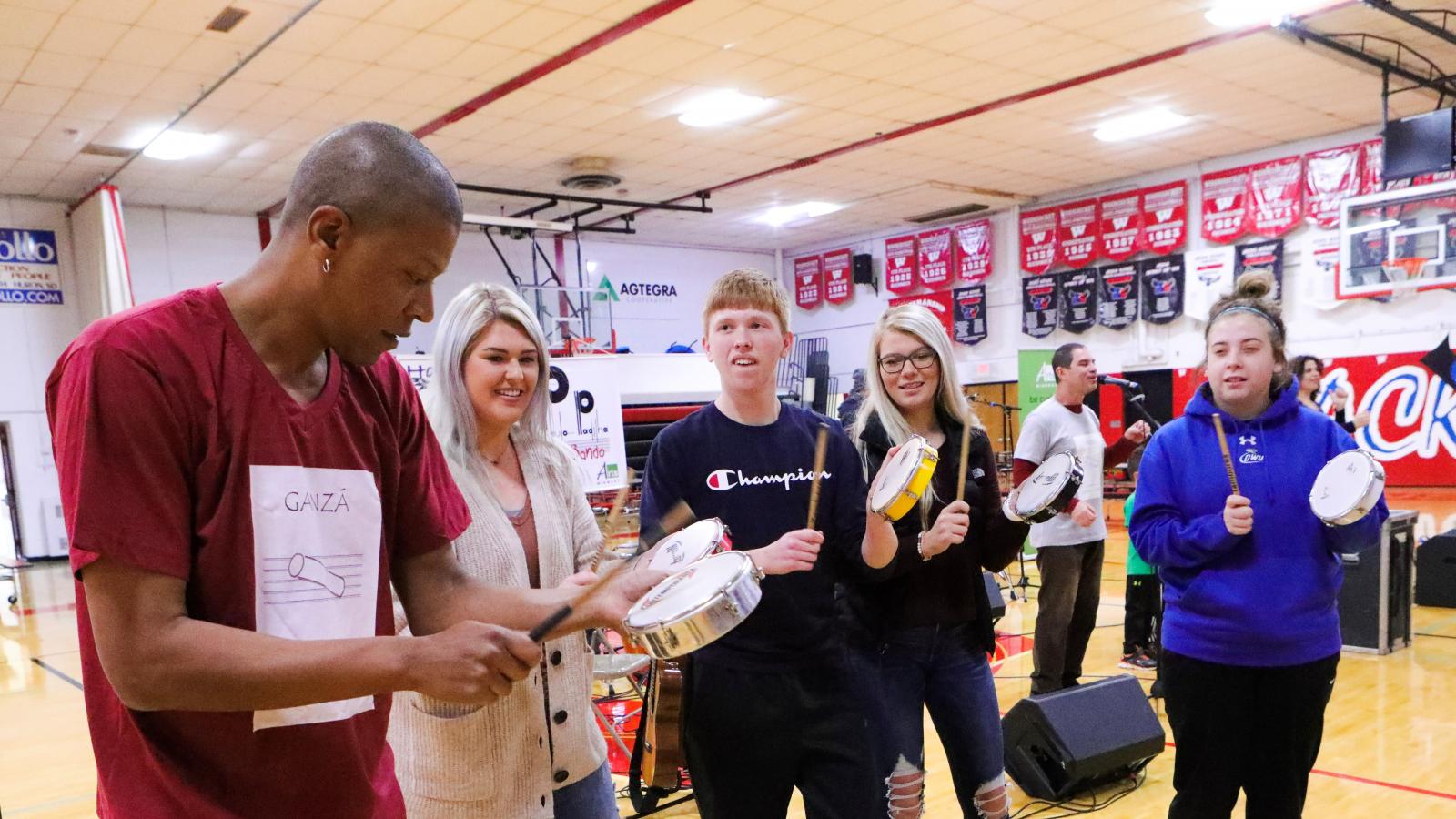 As the new president and CEO of Arts Midwest, Torrie Allen brings his experience with Americans for the Arts, National Arts Strategies, Anchorage Opera, and Oregon Shakespeare Festival—not to mention his artistic career as an opera singer— to the organization's nine-state region, which includes Illinois, Indiana, Iowa, Michigan, Minnesota, North Dakota, Ohio, South Dakota, and Wisconsin. Among the organization's many programs include Arts Midwest World Fest, which sponsors weeklong residencies for international artists in smaller Midwestern communities; ArtsLab, which coordinates arts leaders to train their peers in their area of expertise; and Creating Connection, an initiative that seeks to advance the position of arts and creativity across the nation. Arts Midwest also partners with the National Endowment for the Arts on two national initiatives: the National Endowment for the Arts Big Read, which brings communities together through the joy of sharing a good book, and Shakespeare in American Communities, which uses Shakespeare to empower high school students and youth in juvenile justice facilities.
We recently spoke with Allen about his hopes for his time at Arts Midwest, and why he thinks creativity is exactly the balm we need.
THE MIDWEST
I think there's the false notion that the Midwest is flyover territory, and that it's somehow less significant than the coasts. Having been here, there's nothing more untrue. There's a cultural vibrancy here in the Midwest that I can't believe hasn't penetrated the mainstream psyche. For instance, Minnesota is known for being one of the places with the most immigrants in the U.S. and has a welcoming spirit that's unlike most other places in this country. When folks talk about rural America, there is some beautiful morphing that is happening here that is just so powerful, so inspiring. There are so many passionate stories, and I would love to be able to shine a spotlight on how America is changing, and how the Midwest is part of that change. A lot of folks just aren't aware of it yet.
PROGRAMS THAT PACK A PUNCH
In 2019 alone, our programs reached more than 9,300 communities across the country. We also trained more than 1,000 leaders in the arts, impacted the lives of more than 750,000 people through our programs, and granted about $2.3 million in awards to folks across America. That's a substantial impact on the infrastructure in the Midwest and the nation.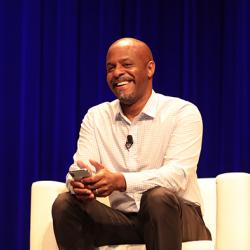 "I want to figure out how to use the creativity of the arts to build community so that when people encounter things that are different, the first response is curiosity rather than fear."

Torrie Allen
Beyond that data, how do you really quantify [impact]? For instance, David Fraher, my predecessor, created World Fest nearly 20 years ago. From its earliest days, World Fest has been one of the engines that brings people from all over the world into the Midwest and introduces these folks to the community. I believe that one of the reasons there has been this acceptance of people from all over the world into the Midwest is because of this touring. Artists have been going into these communities and having extended artist residencies. They go beyond just giving a performance. They connect with the Chamber of Commerce, they connect with the school districts, with the libraries, with after-school programs. I think the cumulative impact of all those decades of work has been part of the reason that the Midwest is a welcoming place for people from all over the world.
One of the programs that we've been piloting is We the Many. It's training leaders to think about contextualizing their presence in communities. You have the vehicle of the arts as your main engine, but your presence is more important than just the arts. You're a partner with the police chief, you're a partner with the fire chief, you're a partner with the mayor, you're a partner with travel and tourism folks, you're a partner with everybody in that community who cares about the quality of life. Giving folks that knowledge and that awareness and imbuing them with that level of responsibility is having a huge impact.
Through the National Endowment for the Arts Big Read program, there are numerous examples [of why our work is so important]. The Miami Police Department partnered with the Big Read. Just the image of the police officers in Miami agreeing to read a book and have discussions about it with the community—that's so powerful. Maybe we can inspire police departments all over the country to adopt the Big Read the way that Miami folks have done. Can you imagine how beautiful that would be?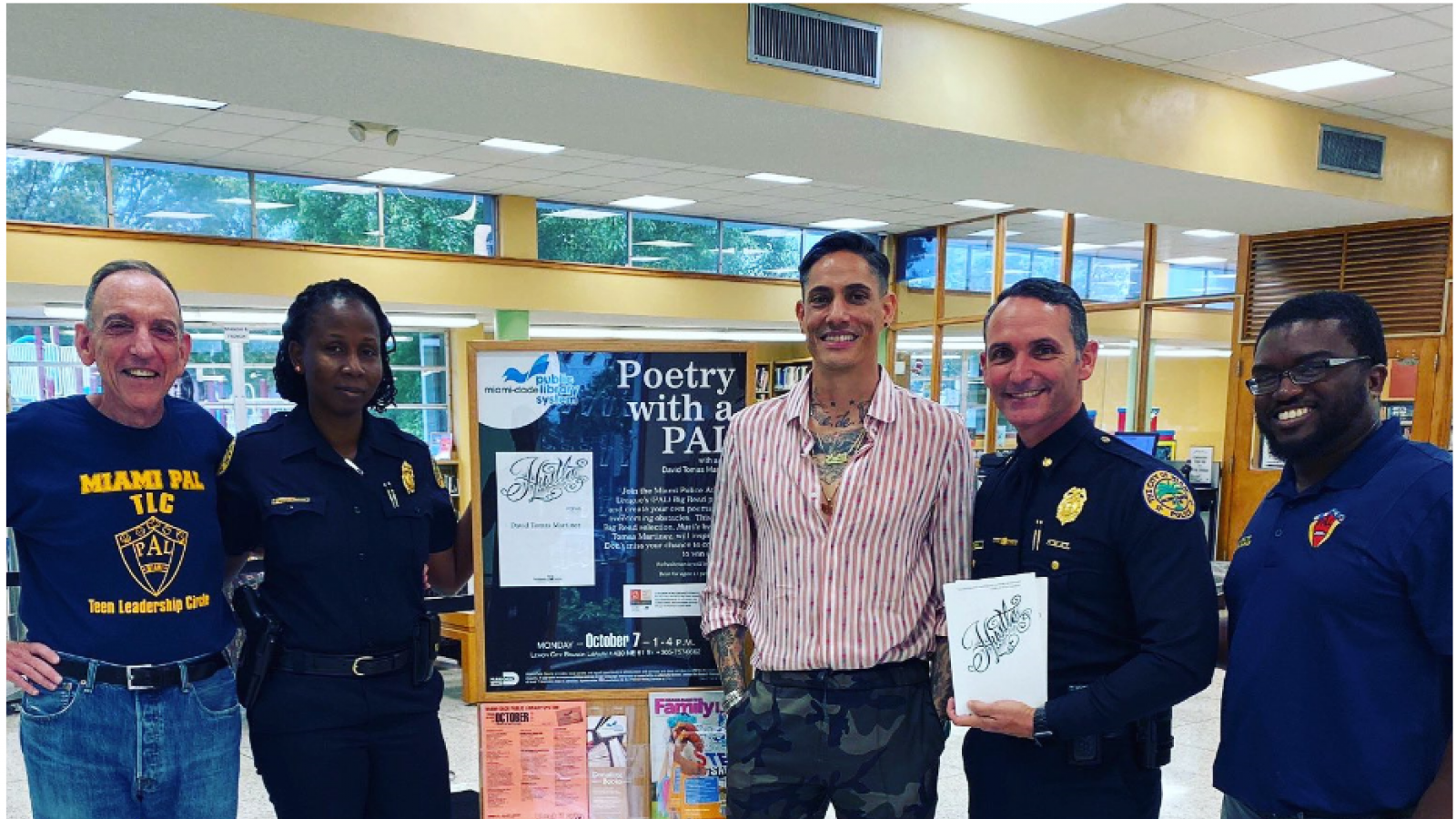 BUILDING COMMUNITY THROUGH CREATIVITY
The most important lesson that I've learned so far about the arts is it's about building community and it's about inspiring creativity. I think [Arts Midwest] is the perfect place to begin to do more of that work, to experiment with what that means, to go into communities and try to work with other folks from other sectors to explore that. What does it mean to inspire creativity and to build community?
You need folks on the ground. This is a big, beautiful country, and you need folks in different parts of the region activating this philosophy, and I think we're one of the agents of that activation. Of all of the work that we do, I believe the single most important thing is human contact. By having these regionals, you can ramp up the human contact, going out into these communities and visiting folks. One of the things I learned during my Alaska experience is that there's no substitute for human contact. If you want to go out to a community and blow past things like xenophobia and anger and fear, you've got to figure out a way to connect with people directly, and you've got to hear their stories and you've got to share your stories, and that's face to face. I'm not too sure that digital has gotten to the level where it can replace that one-to-one contact. So I think what the regionals can do is invest much more time, much more creativity in one-on-one contact, the on-the-ground, in-the-field contact with folks.
I want to figure out how to help more people in this country, in the Midwest specifically, appreciate their own inner creativity, and I want to figure out how to use the creativity of the arts to build community so that when people encounter things that are different, the first response is curiosity rather than fear.