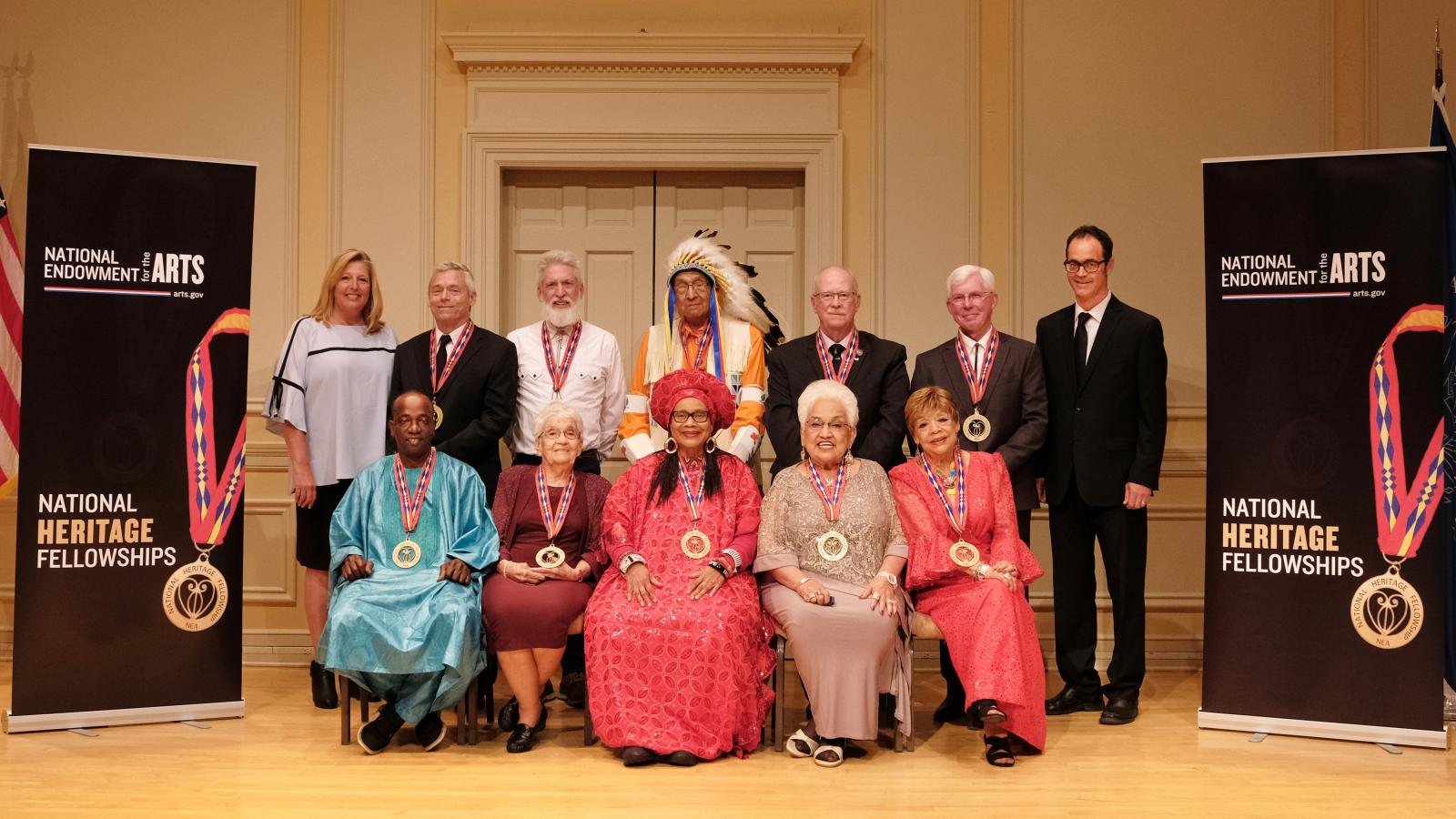 The National Endowment for the Arts is an independent federal agency responsible for funding and promoting arts activities in American communities so that all Americans have access to the arts. But, people often ask me, what exactly does the Arts Endowment do?
As it turns out, a great deal. 
The National Endowment for the Arts is the only funder, public or private, that provides access to the arts in all 50 states, the District of Columbia, and U.S. territories, as well as in all 435 Congressional districts. We take great pride in that because it shows our commitment to achieving one of our major goals: providing access to the arts, particularly in areas of the country where arts programs might not be readily available. A recent review of arts funding of the top 1,000 private and community foundations found that they don't reach 65 percent of the counties in the country. In contrast, the Arts Endowment funds projects that reach 779 more counties than private foundations—that's a quarter of the counties in the United States! That's the kind of reach the National Endowment for the Arts has.
The major way we provide access is through our funding of nonprofit arts organizations and individual creative writing and translation fellowships, as well as our honorary awards in jazz and the folk arts. The majority of Arts Endowment grants go to small and medium-sized organizations, and a significant percentage of grants fund projects in high-poverty communities and reach underserved populations, including veterans, people with disabilities, and people in institutions. Close to a quarter of the agency's grants go to smaller towns and cities across the United States. This is all part of the Arts Endowment's efforts to contribute to the vitality of our neighborhoods, schools, workplaces, and culture.
We work closely with the nation's state art agencies (SAAs) and regional arts organizations (RAOs), as 40 percent of our funding goes directly to them. They help the Arts Endowment reach even more communities than we could on our own. The SAAs and RAOs offer direct grants that support lifelong learning in schools and communities; community economic development through creative districts; underserved communities; and arts participation through artist tours, festivals, readings, and exhibits.
The SAAs and RAOs also work with the agency on our national initiatives. Programs such as Poetry Out Loud, which relies on SAAs to carry out statewide poetry recitation contests for high-schoolers, and Shakespeare for American Communities, in which the RAO Arts Midwest administers the program to theater companies throughout the country, would not succeed without our partners' support. Their assistance allows us to reach more Americans than ever.
We rely on other partners, including other federal agencies and private nonprofit organizations, to reach additional populations, such as the military. We partner with the Department of Defense on two programs that serve military populations throughout the country: Blue Star Museums and Creative Forces®. Blue Star Museums, a partnership that includes Blue Star Families and more than 2,000 museums nationwide, provides free summer admission to active-duty military personnel and their families. Creative Forces—whose collaborators include the Departments of Veterans Affairs and Defense in addition to the state arts agencies—provides creative arts therapies to improve the health, wellness, and quality of life for military and veteran populations exposed to trauma, as well as for their families and caregivers. We continue to grow this program to reach as many as need this therapy—including expanding a telehealth component that makes the program available in rural and remote areas.
The arts' importance to health and wellbeing is a major focus at the agency. In addition to Creative Forces, the Arts Endowment has collaborated with the National Institutes of Health (NIH) and the John F. Kennedy Center for the Performing Arts on the Sound Health Initiative, which was launched in 2017 to explore the brain's relationship with music. The Arts Endowment has been involved in
supporting research on music, neuroscience, and health through several projects nationwide, and contributed to the $20 million funding that was recently announced by NIH. Over the next five years, this funding will support research projects that explore the potential of music for treating a wide range of conditions resulting from neurological and other disorders.
In addition, our Office of Research & Analysis (ORA) is funding studies to provide sound data to support the need for more arts therapy. ORA has been supporting research through the Creative Forces initiative, but also through the Research Labs initiative. For example, a recent grant was awarded to Vanderbilt University Medical Center in Nashville, Tennessee, in partnership with the Treatment and Research Institute for Autism Spectrum Disorders, Nashville Symphony Orchestra, Nashville Opera, and Borderless Arts Tennessee, to study the social and emotional effects of music on children with autism and their parents. Studies like this will help us better understand how to use the arts to benefit those with health issues and make their lives better and more fulfilling.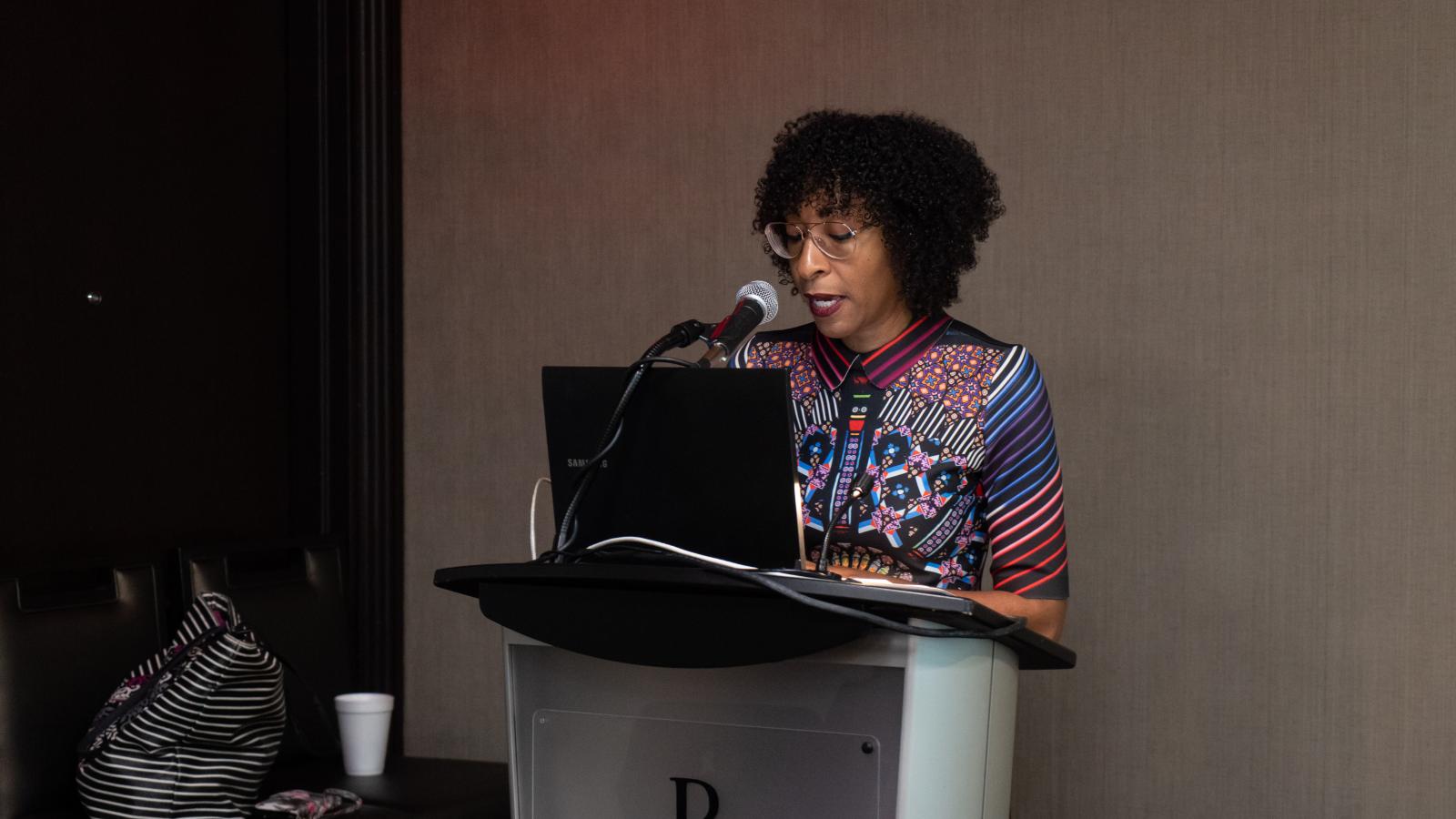 A key way to reach other populations who might not have access to the arts is through outreach—because organizations aren't going to apply for grants and programs they don't know about. For example, one of the agency's priorities has been to attract more applications from historically black colleges and universities (HBCUs). In the previous year, we had awarded one grant to an HBCU—because only one applied! Working with the White House Initiative on Historically Black Colleges and Universities (WHI-HBCU), the Arts Endowment has expanded our outreach to HBCUs over the last two years. As part of this, we make sure that whenever agency personnel are traveling near an HBCU, they stop by to present information about the agency and the funding opportunities they could apply for. To date, we've had staff engage directly with 28 HBCUs. We also changed our grant guidelines to specifically encourage HBCU applications, and hosted three HBCU interns, who helped us catalogue the interests and needs of each HBCU so that we can better target our outreach. The agency also participated in the WHI-HBCU conference for the second year, providing a day-and-a-half overview of federal cultural opportunities for HBCUs along with the National Endowment for the Humanities, the Advisory Council on Historic Preservation, the U.S. Department of Education, and the Institute of Museum and Library Services. The impact of all this? We increased our applications from HBCUs and their partners from 1 to 41 in fiscal year 2020. We will continue this strong outreach over the next year.
So what does the National Endowment for the Arts do? We do everything we can to make the arts available for all Americans in every community in the nation because, as the agency's founding  legislation states, "The arts and humanities belong to all the people of the United States."