Todd Barkan
Club Owner, Producer, Artistic Programmer (Award for Jazz Advocacy)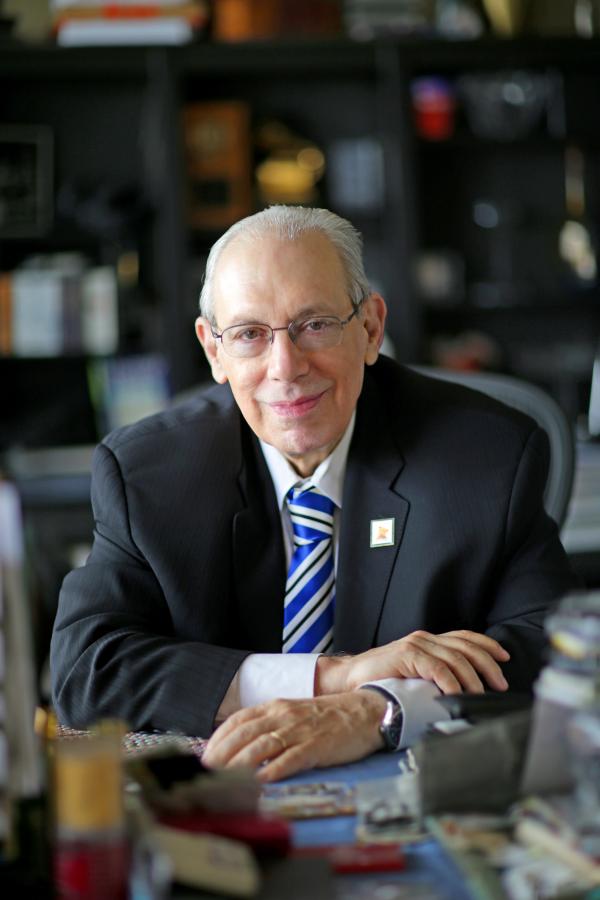 Bio
"For me, the art of jazz is most supremely expressed in affording others the opportunity and space to create and swing together. I am deeply moved by this recognition from my peers, with whom it has been a lifelong blessing to work, to play, and hopefully touch a few hearts along the way. As Bobby Hutcherson told me quite a few times, and even wrote on the wall of the Keystone Korner, 'True love asks nothing in return.'"
Jazz impresario Todd Barkan's name is inextricably associated with one of the nation's legendary jazz clubs: the Keystone Korner, a San Francisco venue he had opened in 1972 and then managed for more than a decade. While that alone would make him a significant figure in the jazz world, he also worked as a record producer, for labels such as Fantasy/Milestone, Concord, 32 Records, and HighNote. His love of jazz, respect for the music and its practitioners, and knack for curating exciting live performances served him well in his subsequent capacity at Jazz at Lincoln Center. Barkan is the recipient of the 2018 A.B. Spellman NEA Jazz Masters Fellowship for Jazz Advocacy.
Barkan was born in Nebraska but was raised and educated in Columbus, Ohio, where he developed an interest in jazz as a teenager. He took piano lessons from David Wheeler and Don Patterson, planning on a career in jazz. He also became friends with jazz legend Rahsaan Roland Kirk, whom Barkan considered his musical mentor.
Barkan first started producing jazz concerts in 1964 while attending Oberlin College in Ohio. By 1968, he had relocated to San Francisco, working by day as a customs broker and by night as pianist for the Latin jazz band Kwane & The Kwan-Ditos. An inquiry to perform at the bar and live-music venue Keystone Korner proved life-changing as Barkan ended up buying the place and turning it into what pianist Mary Lou Williams once hailed as "the Birdland of the 70s." During that time, Barkan presented artists and produced dozens of highly acclaimed live recordings at his club. In addition, he worked as a booking agent, setting up West Coast tours for jazz legends Art Blakey, Miles Davis, Dexter Gordon, McCoy Tyner, and Phil Woods, among others.
Following the club's closure in 1983, Barkan relocated to New York City to work as a record producer for labels in the U.S. and Japan. During 1985-90, he was the manager of the Boys Choir of Harlem, setting up a program that showcased jazz musicians as guest soloists with the choir. In 2001, Barkan was hired as Jazz at Lincoln Center's artistic administrator by Wynton Marsalis. He stayed with the organization for more than a decade, serving as programming director and emcee for its Dizzy's Club Coca-Cola venue from 2004 to 2012.
In 2013, Barkan co-produced the Keystone Korner Concert Series at the Iridium as well as WBGO's jazz series at 54 Below, both clubs in New York City. In 2014, he helped establish the Sea of Jazz Festival in Pompano Beach, Florida. Barkan received a 2015 Grammy Award for Latin Jazz Album of the Year as co-producer of The Offense of the Drum by Arturo O'Farrill & the Afro Latin Jazz Orchestra. To date, Barkan has produced hundreds of recordings, including artists such as Tommy Flanagan, Freddie Hubbard, Bobby Hutcherson, Hank Jones, and Jimmy Scott. Barkan continues to work as a lecturer, record producer, and curator of live jazz events.
Selected Discography:
Bobby Hutcherson, Highway One, Columbia, 1978
Abbey Lincoln, Sophisticated Abbey: Live at the Keystone Korner, HighNote, 1980
Freddie Hubbard, Above & Beyond, Metropolitan Records, 1982
McCoy Tyner, Prelude and Sonata, Milestone, 1994
Arturo O'Farrill & the Afro Latin Jazz Orchestra, The Offense of the Drum, Motema Music, 2013