Jimmy Cobb
Rhythm Instrumentalist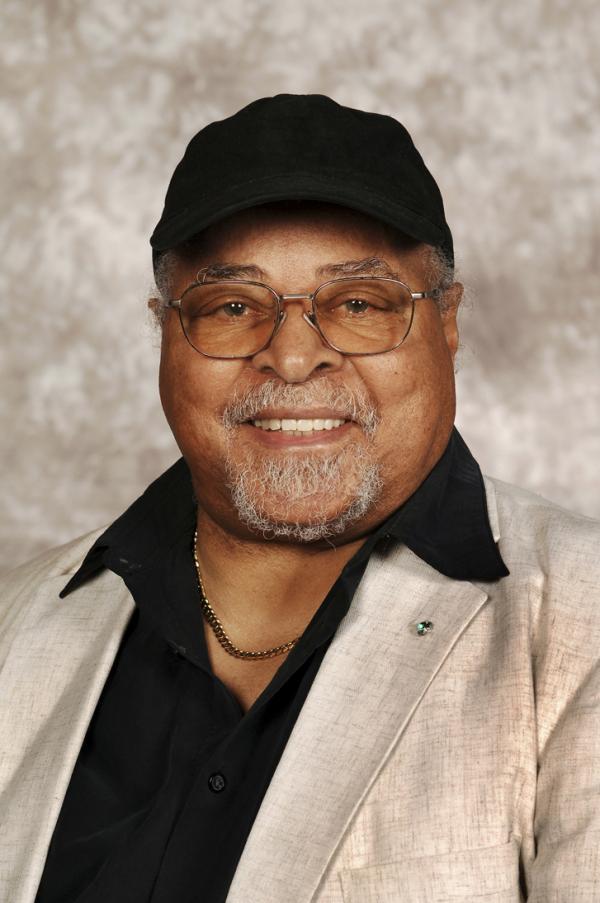 Bio
"I am humbled to be included among the great musicians in our American history. I express my gratitude to these jazz giants, many of whom were close friends, who shaped this great American art form called jazz and ultimately helped to shape my life as well. I thank the NEA committee for recognizing America's jazz masters and the art of jazz itself and I am honored and privileged to be a part of this legacy."
An accomplished accompanist and soloist, Jimmy Cobb was best known for being a key part of Miles Davis' first great quintet in the late 1950s.
Largely self-taught, Cobb spent his younger days in his hometown of Washington, DC, playing engagements with Charlie Rouse, Frank Wess, and Billie Holiday, among others. He left DC in 1950, joining Earl Bostic, with whom he cut his first recordings, before finding work with Dinah Washington, Pearl Bailey, Clark Terry, Dizzy Gillespie, and Cannonball Adderley.
In 1957, Cobb began playing with Miles Davis, eventually becoming part of a formidable rhythm section that included Paul Chambers on bass and Wynton Kelly on piano. Between 1957 and 1963, Cobb played (along with saxophonists John Coltrane and Cannonball Adderley) on some of Davis' most noted records: Kind of Blue, Sketches of Spain, Someday My Prince Will Come, Live at Carnegie Hall, Live at the Blackhawk, and Porgy and Bess, among others.
In 1963, Cobb left the Davis band to continue working as a trio with Chambers and Kelly. The trio disbanded in the late 1960s, and Cobb worked with singer Sarah Vaughan for nine years. He then freelanced for the next 20 years with artists such as Sonny Stitt, Nat Adderley, Ricky Ford, Hank Jones, Ron Carter, George Coleman, David "Fathead" Newman, and Nancy Wilson.
Cobb released his first CD (and music video) for the A&E network in 1986. In 2006, Cobb was produced by Branford Marsalis for the Marsalis Music Honor Series, recorded around Cobb's 75th birthday. In the last few years, he released several albums as a leader—New York Time, Cobb's Corner, and West of 5th—playing with stalwart musicians such as pianists Cedar Walton and Hank Jones and relative newcomers such as bassist Christian McBride and trumpeter Roy Hargrove.
Cobb led the Jimmy Cobb "So What" Band, celebrating 50 years of Kind of Blue and the music of Miles Davis, and traveled the international circuit. He taught master classes at Stanford University's Jazz Workshop, the New School for Jazz and Contemporary Music, the University of Greensboro in North Carolina, the International Center for the Arts at San Francisco State University in California, and international educational institutions.
Selected Discography:
Miles Davis, Kind of Blue, Columbia, 1959
Wes Montgomery, Smokin' at the Half Note, Verve, 1965
Joe Henderson, Four!, Verve, 1968
Marsalis Music Honor Series, Marsalis Music/Rounder, 2005
Cobb's Corner, Chesky, 2006
Interview by Molly Murphy for the NEA
August 2008
Edited by Don Ball
PLAYING IN DC
Q: Can you tell me a little bit about your first gigs in DC?
Jimmy Cobb: Actually the first really jazz gig was with a saxophone player who is still down there. His name is Buck Hill.
He never left town, because I don't think his wife wanted him to leave. So he stayed there and was a mailman for about 30 years until he retired. The first jazz gig I had was with him. Another guy that I went to school with -- I can't think of his name right now -- is a good piano player. Buck had known him, he was about the same age. I took him on a gig with a little quartet that I had. We went down South, about 30 miles from Washington, DC, where my mother was born and my grandfather had a farm. On Saturday, they would have a baseball game and play, the guys in the neighborhood; and then at night there would be a little dance and a little party. And they would have it in my grandfather's barn. He was a tobacco grower. We would be in there playing music, with tobacco hanging up in the barn, drying and all that stuff. And the first jazz gig I had was with Buck Hill.
I thought of this one I went to school with, his name is Ellsworth Gibson. I don't know if he's still there or not, but we had a pretty good little band, we used to play all that kind of stuff that at that time was popular. It made people jump up and down.
Q: Did you play along U Street there? Were you playing in those clubs?
Jimmy Cobb: Yes, after that I started to play in those clubs. I had the opportunity, after playing around a little bit, I met a guy named Carl Drinkard, who was the piano player for Billie Holiday, and he was down at Howard in college. He formed a quartet, and I was in his quartet. So when she came to town, she worked in a place called the Blue Mirror, which was in downtown Washington, DC. And for two weeks, I had the opportunity to play with her and him in that situation. I was about 18 years old or something like that. That was really one of the highlights of my life.
There was a lot of music in Washington at the time. There were a lot of places to play, a lot of music coming in town. I remember seeing Roy Haynes coming to town. It was a place that I couldn't go in because I was too young. I used to stand outside and look through the smoke screen, because it faced the bandstand; with smoke blowing in my eyes, I'm trying to watch Roy play with Prez, Lester Young. There was a lot of music coming around. I enjoyed that time.
I call that time the fat part of the music because there were about 20 or 30 big bands, and everybody that you know that's in this music now that's really popular and famous was living then. You had a chance to see those guys: Charlie Parker, Dizzy, everybody. Bud Powell, Max Roach, Ben Webster, everybody like that. When they had 52nd Street in, you went down that street, it was like one block from 6th Avenue to 7th Avenue was like a Who's Who, like a Mardi Gras in music going down that street. You could see anybody you want. It would be Art Tatum in one place. It would be maybe Erroll Garner across the street, and Dizzy and Miles. You walk down the street and it was like a carnival of jazz music on that one street. There was more stuff than you ever would believe that could happen at one time in this thing. The whole thing was really crazy.
Q: People nowadays are just so jealous of people from your generation who had that opportunity.
Jimmy Cobb: Yes, I know one Russian guitar player. His name is Ilya, and he is really mad because he wasn't born back in those days. He's really disturbed by it.
He goes back and forth to Russia and works, because he's got a good English thing going where he can speak Russian and English. And he's a singer, too, so he goes back and makes money doing that singing, and then he comes back and hires the guys like Hank Jones, and Frank Wess, so he can play with them and get the feeling of what that was like. He does that with me a lot, too. So he's really miffed that he wasn't born in those days.
LEARNING ABOUT JAZZ
Q: Were there any really pivotal moments when you were listening to music, whether it was on a record, or whether it was a live performance, that made you really realize "I want to be a musician" when you were younger?
Jimmy Cobb: Actually, there was because when I grew up, I lived in a block where a friend of mine that I hung out with, his hobby was playing the drums. So for one reason or another, I had most of the jazz records, and in the daytime, my place was free because my mother had gone to work. So I was there by myself. I had to take care of my sister and stuff, so most of the time I would be there, and we would just be hanging out listening to music. And at that time the most popular band for us was Billy Eckstine's, who had all these great people in it, you know? And the drummer was Art Blakey, so we used to listen to that a lot. I was fortunate enough to have some records of Tommy Dorsey's band with Buddy Rich, and Artie Shaw, all the big bands that were popular at that time. I don't know, Woody Herman might have been around that time too. Like I said, there were a lot of big bands that you could listen to.
Q: So you were going out buying albums?
Jimmy Cobb: No. At one time I had a paper route, and there was one lady in particular that found out that I liked music, and she used to buy them for me and give to me. She used to buy me the latest popular records, like I just mentioned, Tommy Dorsey and all that. They weren't selling the be-bop stuff. It was very seldom that you could find a record of Bud Powell or Charlie Parker, and Dizzy and all that stuff. In the regular stores, they were selling the big band stuff. And even back in that time, to hear the music, I'd have to wait until 12:00 midnight and listen to Symphony Sid, who was on from 12:00 at night to 6:00 in the morning. So that's basically the channel that I got the music from, from the radio, because he was probably the only one playing it.
Blakey was in Billy Eckstine's band, along with a whole bunch of other guys, Leo Parker, Gene Ammons was there, Dexter Gordon was there. Sarah Vaughan was a singer and piano player sometimes. John Malachi was there. Dizzy was there. Fat Girl -- a trumpet player, I forget what his real name was [Fats Navarro]. We called him Fat Girl so much, I figured it was his real name. He played like where Clifford Brown came from. He played like that. At one time, Miles was in the band; they hired him once when they went through St. Louis, and they were short a trumpet player. And they saw him coming through with his little trumpet on his shoulder and asked him if he was a musician. He told them, yes, he could play. By then, I don't think he could hardly play. So they put him in the band for a week or something as fourth-chair trumpet or something. Frank Wess was in that band, too. Anybody that you can think of probably came through that band. Before that, it was probably Earl Hines.
DEVELOPING A STYLE
Q: In hearing you talk about some of your influences and some of the drummers you were listening to, how did you develop your own sound?
Jimmy Cobb: Most people, when you start out, you start out emulating somebody. Do what they do. You'd heard something that sounded good and you liked it, you'd try to play that. You did that for a while; some people get out of it, and some people don't. If you wanted to sound like Max Roach, that's what you would practice like all the time to sound like Max Roach. And probably the closest you could get to that would be your style. But that's usually what happens. You try to emulate things that you hear. After a while, that kind of gives you a style, because you take different things from different people's playing that you like, and then you put it together for your stuff, and then you probably wind up in the long run with some kind of a style of your own.
Q: Can we talk a little bit about drums in general? How do they fit into a jazz band?
Jimmy Cobb: It's the foundation of the band. If you don't have a good drummer, and you have a band that requires a drummer, then you don't have a good band. If the drummer is not able to propel everybody into where they need to be, then it's not a good band, and it's not a good drummer. Most kids grow up trying to learn, wanting to play the drums. Like if you take them in a room or something, and there's a whole room full of instruments, they will probably run to the drums first.
Q: How do you approach a drum solo? What makes a good drum solo?
Jimmy Cobb: I approach it maybe sometimes off of the melody, sort of like the way Max Roach would play it. He would probably play it like it was chord changes, like it was chord changes in the drum solo. I play it like rhythm patterns or something off the form of the tune. Instead of trying to count it, I would just be singing the tune to myself in my head. Not singing, but it would just happen to go through there. I would try to play off of that, and they would play riffs and things off of that. Some guys do it different, but that's the way I do it.
Q: You've played with many different vocalists. I wonder if you could tell me a little bit about just how that experience influenced your approach.
Jimmy Cobb: You just have to be more quiet and more sensitive to what they're doing. With Dinah Washington, most of the time I played brushes. Even when she sang the blues sometimes, I played brushes. It may go to sticks, but you just have to realize where you are and who you're playing for. And with Dinah, that's what it was. I could play brushes when she did the blues or a ballad. There were places where I could play sticks on the back beat behind her, because that's what it needed. But when I got to Sarah Vaughan, it was the same thing, because she sang those nice tender ballads, and I would play some soft brushes behind her, but what she wanted when she did those other things she did like the Ella Fitzgerald kind of thing, where she scatted all of that, she wanted you to play sticks and to play the way you played, and she wouldn't accept nothing else. You just have to understand who you're working for. That will work itself out.
WORKING FOR MILES
Q: What was it like to fill Philly Joe Jones' shoes in Miles Davis' band?
Jimmy Cobb: I'm glad I didn't really have to do that too much. By the time I got there, the music was in the position where it was changing. I played some of the things that Joe played because they were still playing them when I got there. But just a little after I got there, the music went to modal; they decided to play a little more different way so I didn't really have to be into that. Which I'm glad of because Joe had some big shoes to try to fill. Joe was my good friend, too. I used to go there and sit and watch them play because when Cannonball got in the band -- by that time Joe wasn't showing up for a lot of gigs -- he had asked me to come and sit in with the band in case Joe didn't show up. I could play; he had told Miles about me. One day I went to a record date and Joe didn't show up, and the time was burning, so they say, "Okay, you got it." So I finished out the date -- the date was Porgy and Bess.
So I sat down and did that. A little after that, I think, Miles called me to join the band. He said Joe had already quit, and he wanted me in. So we went through the particulars and all of that. I said, "Okay, where are you working next?" He says, "Actually, I'm working tonight." I said, "Really? Where?" And he said, "Boston." He must have been in Boston then. So I asked him, "What time you start?" So he said, "I start at 9:00." I said, "What? How am I going to get to Boston by 9:00, man?" He said, "You want the gig, don't you?" I said, "Yeah, okay, man." I went to scrambling, I got the drums together. I went to LaGuardia Airport where they had a shuttle going from New York to Boston in 55 minutes. I got that and went to Boston. By the time I got out and got a cab, and got to George Wein's club, they were playing on the bandstand without the drums. They were playing "Round About Midnight." I crept up and put the drums up. And I played that with them. And I was in the band. No rehearsal, no nothing. Played all night, and the rest of my life with them, with no rehearsals; because I had been sitting, listening to Joe -- me and Joe were tight anyway -- listening to Joe play all these things, so I knew most of the music that they were going to do. So that's how that happened.
Q: Can you tell me a little bit of what you absorbed musically from playing with Miles? How did he approach music?
Jimmy Cobb: A lot of times, if he hired somebody, he would probably take the consensus opinion from different people. So he would go ask a few people, and if they came up with the same name, he would go, "I think I'm going to hire him." And then when you get there, he would lay down something for you to do, and then you see what you could add to his thoughts. He used to have a thing -- he had Coltrane and Sonny Rollins together. And he would just play the head on the thing and go sit down and listen to them blow at each other.
So at that time, I think Sonny was like the king of saxophone, a saxophone colossus. Coltrane was just coming up. He used to take a little light whipping every night. So I guess he figured a little later on, he had to do something different if he was going to even compete with Sonny, so he probably came up with what he came up with.
Q: It sounds like Miles was very mercurial, he liked to mess with people.
Jimmy Cobb: Yeah, he did. He really did like to mess with people.
He said something to Bill Evans one time, and Bill Evans didn't really know how to take it. We were in a car talking somewhere in Ohio. And Bill went to interject something into the conversation, and Miles says, "Hey man, we don't want to hear no white opinions." So Bill didn't know how to take that, but he was just messing with him, he wasn't racist or nothing. Miles giggled a little something after that, and he let him know that he was only kidding, you know. He would say little funny things like that.
Q: Well, I'm sure in basically every interview, you do, people ask you about Kind of Blue. And now, I know you're the last surviving member of that band. Can you tell me a little bit about making the session, when you recorded Kind of Blue?
Jimmy Cobb: Miles just brought the tunes in. He may have had some kind of a thing in his house. He had a piano in the basement. He probably just told the guys to come by the house and gave them an idea of where it was going, and they just went through that. When we got to the studio, I didn't have none of that. He just would come in and say, "This is in three" or "This is just straight ahead." Or, "I want this to sound like it's floating." Or something like that. But I didn't really have any music or any of that. So we just went in. And those guys being the professionals that they were, they just hit it. And they nailed it every time. That's how that happened.
Q: Didn't you use usually the first take in almost all those cases?
Jimmy Cobb: Almost all of them. I think on "Freddie Freeloader" Miles stopped it in one place where the turnaround was going to be, and he told Wynton [Kelly] he didn't want him to play a certain chord there, so we stopped that and we did that over. But basically, everything was like hit and run.
[In the old days,] if you got a record date, you had to do the whole record date maybe in four hours. The whole record didn't last but for three minutes. So you had to get in there and do what you had to do, and express yourself, and get on out of there really quick. So those guys had lived through that kind of a thing. And they were professionals, anyway. They were really great players, so all he had to do is tell him what you wanted, and they could produce it.
Q: Did you guys have any idea, when you made that recording, that it would resonate with so many people for so many years?
Jimmy Cobb: Of course not. I like to say when they ask me that question, "If Miles had known that, he would have asked for a lot of money that day." So would've I.
Q: Did you hang with Miles? Were you buddies with him?
Jimmy Cobb: Yeah, we used to hang out a lot. When he was interested in boxing, I used to go with him to the gym, and take pictures of him shadowboxing and stuff like that. Some of the pictures you see of Miles boxing, I probably took them.
We used to hang out like that. He used to call me once he was in a wheelchair -- he used to call me in the middle of the night and ask me to come and pick him up or take him someplace.
We were pretty tight a long time. We didn't get together that much after I left the band because he went off in one direction, and I went off in another. I was with Sarah Vaughan in a whole other kind of a circuit. We weren't playing jazz clubs that much because the jazz clubs couldn't really afford her, except maybe the really big-time ones. So we played a lot of things, like hotels and casinos and symphony halls, stuff like that. I remember being in the Palladium and Sarah was opening up for Frank Sinatra. So it was those kind of gigs that we had. We had a book with Sarah. We had a trio book; we had a small band book; we had a big band book; and we had a symphony book. So that was a lot of variety, so I enjoyed trying to play all those kind of situations. Very interesting.
AUDIENCES
Q: As a drummer, you're usually set back a little farther than a lot of the other instrumentalists, and you're behind your drums. Do you feel a strong connection with audiences?
Jimmy Cobb: I don't watch audiences. I try to stay and play with the band, and just make the band sound good. Most of the time, If we're in a situation with an auditorium and the lights shining in my face, I probably can't see them anyway. So I just try to make sure that we sound as good as we can. Most of the time, I'm looking at the cymbal anyway. It's just a habit I got into.
Q: Do you have a preference between big halls or little jazz clubs?
Jimmy Cobb: I don't know. In certain places, I like them both. But little jazz clubs are probably my preference. We used to go and play in the Blackhawk in San Francisco, and that was just a store. In fact, where we played, the bandstand behind me was a glass window, like they had took the curtain down. It was probably like a display kind of a place. It was a bar, and a little space that sounded good. There are a lot of places like that around the world. There are a few good halls that you can play in that are acoustically sound, and sound good. So it's just hit and miss; there's a lot of places that sound good. Auditoriums sound good, but there's a lot of places with auditoriums that don't sound good. I think that when they made Lincoln Center, they made it like they weren't making it for music or something, so they had to go over it and spent a whole lot of money to make it compatible for music.
Q: What do you think about the new Jazz at Lincoln Center? Have you played there?
Jimmy Cobb: Yes. You mean the Coca-Cola room?
Q: Yes, the Coca-Cola room or the theater, too. The Rose Theater?
Jimmy Cobb: I haven't played the theater yet. I've played the Coca-Cola room a few times already, with different people. I like being on the masthead and people look at you and see. The backdrop is wonderful up there.
Q: And what are you working on now?
Jimmy Cobb: I've been going around doing a lot of different things. I've got into a thing lately; we're doing a 'Kind of Blue' thing. We've got something happening, probably early next year, where we're going to do a tour like that. I've been going to Italy with a little guy that I call my Italian son, his name is Massimo Farao. He has a jazz camp out there every year, and he has me come out to be like a drum professor. I've been doing that for maybe ten years or more with him. That happens annually. Then another thing, I've got a couple German guys that hire me sometimes to go play trio with them. I do that sometimes.