Howard Godfrey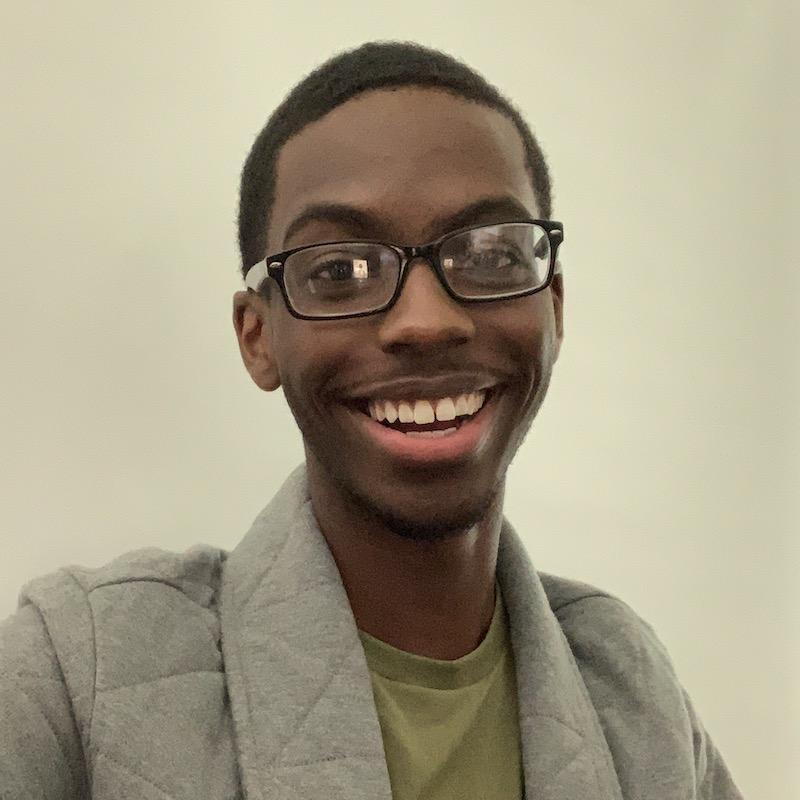 Gurnee, IL—Evanston Township High School (Senior)
Howard Godfrey is a multi-instrumentalist, writer/director, and musical theater performer. While in high school, he wrote and directed four full-length musicals, two of which he co-wrote, the other two he worked on alone. These shows were performed at the Musical Offering, a local music school in Evanston. Howard also played in MOrchesta, a chamber ensemble at the Musical Offering. Throughout his time at Evanston Township High School, Godfrey was involved in the school's jazz ensemble, wind symphony, vocal jazz group, advanced vocal ensemble, and marching band. He was also a composer/performer for several of their musical theater productions. Over the past three years, Godfrey has received recognition from the Illinois Music Education Association composition contest for four of his songs. He is currently a first semester voice principal at Berklee College of Music and plans to major in contemporary writing and production with a potential double minor in musical theater writing and musical theater performance.
"The Waltz of Adonis & Delilah" by Howard Godfrey
Music Director: Macy Schmidt
Mentor: Emily Gardner Xu Hall
Vocalists: Tatiana Lofton, Cameron Amandus, Jason Weisinger, Paul Greene-Dennis, Chloe Holgate, Sophie Hearn
Musicians: Emily Marshall, Justin Goldner, Jamie Eblen, Lee Moretti, Elisa Winter, Tia Allen, Jessica McJunkins, Lessie Vonner, Elizabeth Steiner, Nicole DeMaio
Delilah Hunt is a famous jazz singer in 1948. She had signed a contract that gave control of her life to Adonis, her demonic manager/husband in exchange for fame and fortune. Delilah is called back to her hometown by her sisters as they fear their ill mother has only days to live. While there and in desperation, Delilah leaves the hotel where Adonis insists she and he stay and she flees to her sisters. She cries to them, telling them that Adonis is a monster. She sings that this may be the last time she is able to speak freely about her past and her feelings, that she'll have to "dance" with Adonis forever.
Final recorded song:
Song submitted for competition: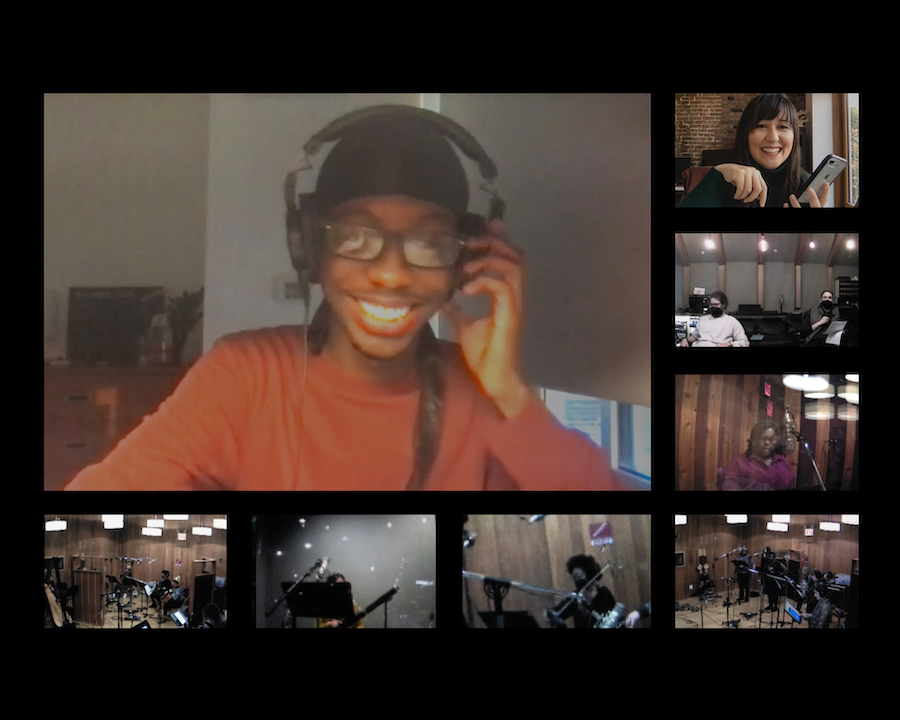 Howard Godfrey watches the recording of "The Waltz of Adonis & Delilah" with mentor Emily Gardner Xu Hall. Photo by Natalie Powers