Owen Knight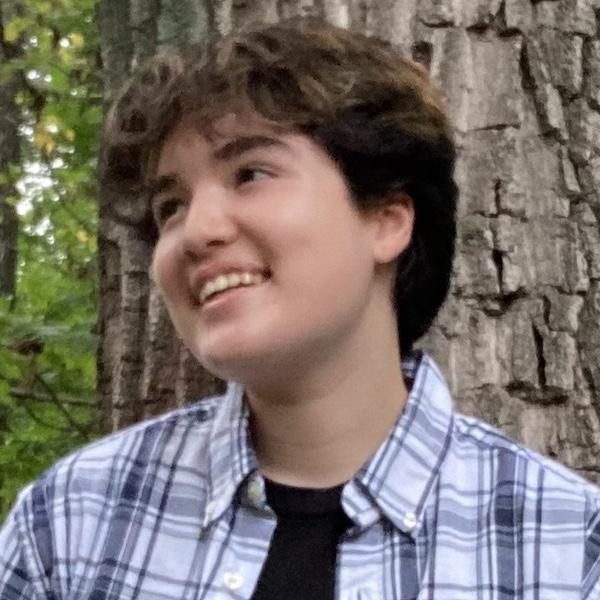 Sykesville, MD—Century High School (Sophomore)
Owen Knight has had a profound love for music from a young age. He's constantly infused with the ornate spirit of sound. He has been singing since he was in elementary school and has created small songs along the way. He was gifted a guitar in spring of 2020, and ever since has written acoustic pieces. Knight also commits to being a tutor and helping teachers when he can and is part of the National Honors Society. He remains active as a part of his high school's drama program as well. He's incredibly grateful for his family, friends, and mentors. He has so many people to thank for the help, encouragement, and support he's had with all his creative ventures.
"Fear Me" by Owen Knight
Music Director: Anessa Marie
Mentor: Melissa Li & Kit Yan
Vocalists: Iris Menas, Brianna Barnes, Gina Naomi Baez, Darius-Anthony Robinson.
Musicians: Anessa Marie, James Rushin, Jessie Nelson, Meg Talay, Will Shishmanian, Elisa Winter, Tia Allen, Jessica McJunkins
The Queen of Fire aspires to be a more powerful demi-god than her predecessors who have belittled and hurt her. A long-time friend, the King of Lightning, joins her cause, finding solidarity because of similar experiences of hurt. But she manipulates him and uses his strength and obedience as a weapon against those who oppose her. But Lightning meets the Ruler of Tornadoes who demonstrates kindness and compassion toward him and with Tornado's help, Lightning leaves the Queen of Fire. Fire feels abandoned with a newly ignited fury against Lightning, promising that they are now enemies and that he must fear her from now on.
Final recorded song:
Song submitted for competition: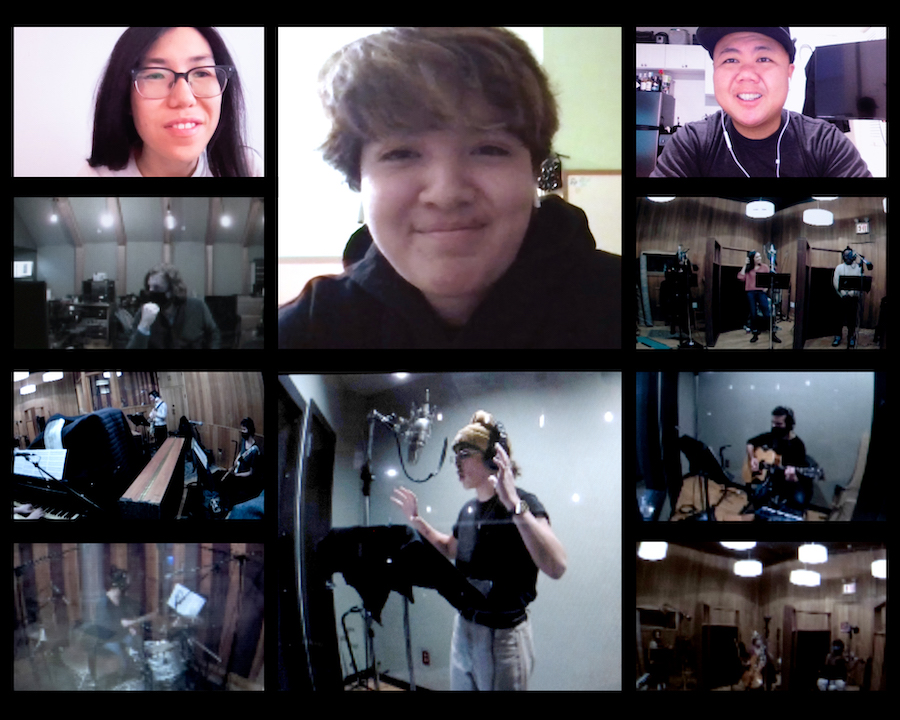 Owen Knight (top center) watches the recording of "Fear Me" with mentors Melissa Yi and Kit Yan. Photo by Natalie Powers