Lily Cline
San Rafael, CA—San Domenico School (Junior)
Lily Cline was born and raised in the San Francisco Bay Area where she has performed in musical theater since middle school. She also has a background in harp. During the height of the pandemic, she and a group of students got together with a teacher and composer to write, compose, and film a musical entitled Forgotten Voices. Here, she discovered her passion for writing music and dialogue. Many thanks to Erica Smith and Phil Schroeder, who were invaluable in this process.
"Ganbare" by Lily Cline
Music Director: Rose Van Dyne
Mentor: Avi Amon
Vocalist: Cailen Fu
Musicians: Roe Van Dyne, Elena Bonomo, Ron Gardner, Monica Davis, Susan D. Mandel
In June of 1912, Emma Kuno, a recent high school graduate, has just lost her parents in a horrific fire. The daughter of a Japanese father and Irish-American mother, Emma has been accepted to attend Stanford University in the fall, a dream that is now deferred. She is packing up the family's apartment in San Francisco and preparing to travel across the bay to China Camp Village, as her parents instructed her to do in their will. Although she supposedly has a relative there, she does not remember the place or the person. Growing up, her father had instilled in her the Japanese value of ganbare, meaning work hard and keep your head high. Emma sings to his memory for the strength to face the journey ahead.
Final recorded song:
Song submitted for competition: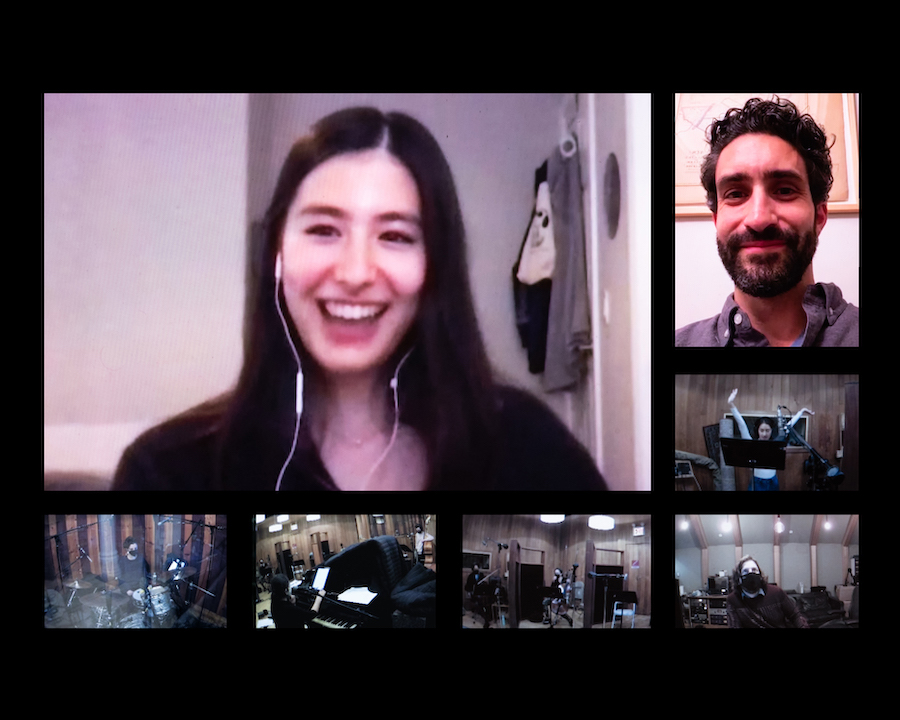 Lily Cline watches the recording of "Ganbare" with mentor Avi Amon. Photo by Natalie Powers